Culture
Timberline celebrates land, peoples acknowledgement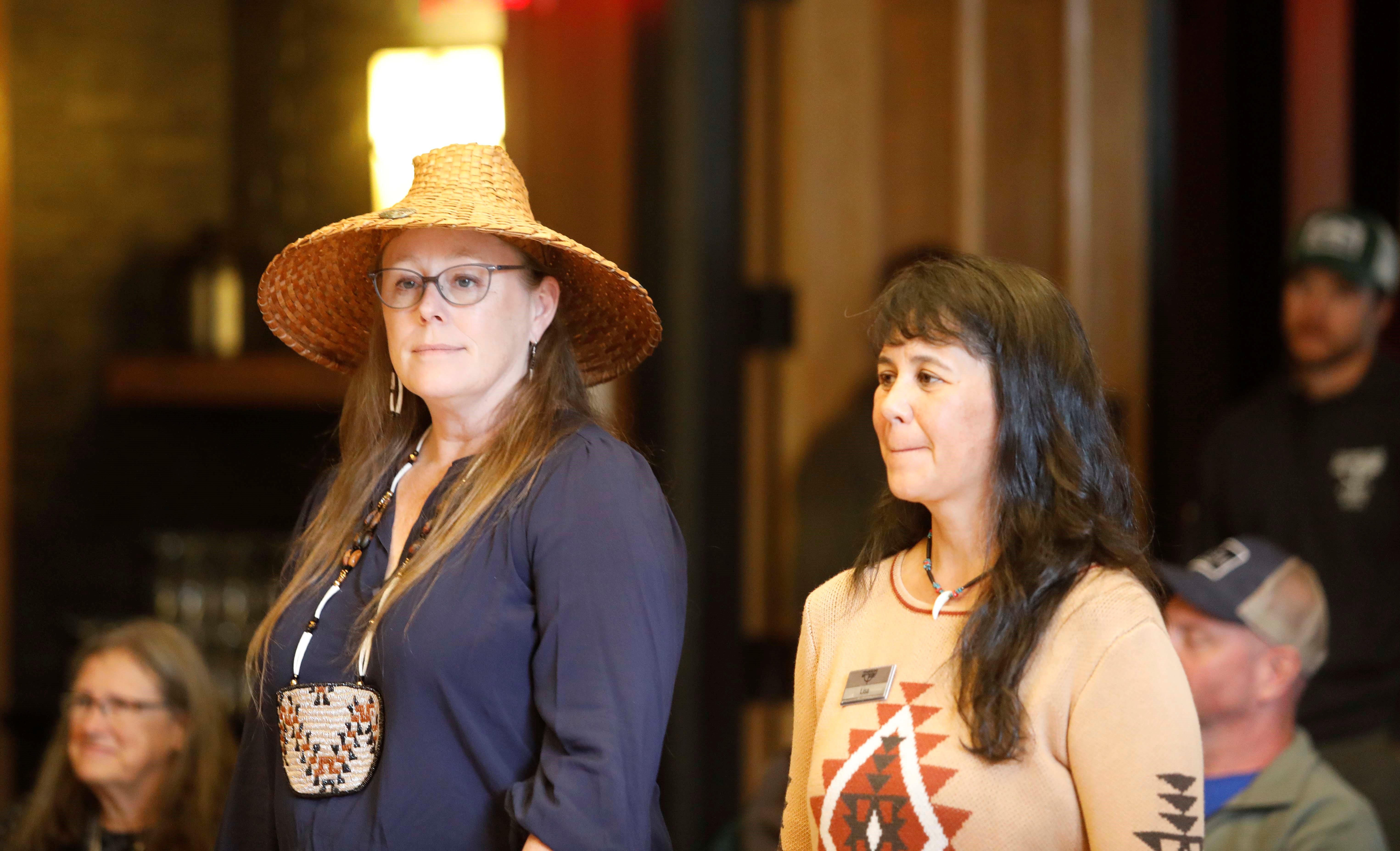 By Dean Rhodes
Smoke Signals editor
GOVERNMENT CAMP – Timberline Lodge joined the likes of many cities and counties in Oregon on Wednesday, Sept. 28, in celebrating a land and peoples acknowledgement and dedicating the flags of the Grand Ronde and Warm Springs Tribes.
Wednesday also marked the 85th anniversary of Timberline Lodge and the day it was dedicated by President Franklin Roosevelt.
"While we celebrate this momentous day, we recognize that the land on which we now recreate is historical and ancestral land originally belonging to Native and Indigenous people," Timberline representatives said in a press release. "At Timberline, we work with the Confederated Tribes of Warm Springs, the Confederated Tribes of Grand Ronde and the U.S. Forest Service to weave the past and present into a better future. We acknowledge this ancestral land area together and pledge to keep Mt. Hood sustainable."
R.L.K. & Co. staff and representatives from the Forest Service, Warm Springs and Grand Ronde Tribes, Friends of Timberline, Mt. Hood Ski Patrol and other organizations attended the meet-and-greet event.
Tribal Council member Kathleen George and Historic Preservation Manager Briece Edwards, Cultural Policy Analyst Greg Archuleta, Cultural Protection Coordinator Cheryl Pouley and Senior Archaeologist Michael Lewis attended to represent the Grand Ronde Tribe.
A Native American drum and hoop dancer performed songs and dances.
The land acknowledgement reads: "We share the west land boundaries with the Tribal communities, such as Willamette, Clackamas, Molalla, Multnomah, Watlala, Chinook, Salish, Kathlemet, Tualatin, Kalapuya, and many more who today are part of the Confederated Tribes of Grand Ronde. Our east land boundaries are shared with the Tribal communities of Warm Springs, Wasco, Paiute, Tenino, Wishram and more of the high desert and Columbia River, known as the Confederated Tribes of Warm Springs. We acknowledge and honor them all and this ancestral land and water region with integrity and respect. Our active engagement will be consistent and permanent, strengthening relationships and experiences for all who work, visit and play at Timberline."
Timberline Lodge was constructed in 1937 on the south slope of Mt. Hood at 6,000 feet. It is still being used for its original intent as a ski lodge and mountain retreat. R.L.K and Co. has operated Timberline Lodge since 1955.