Culture
Tribal member's stolen regalia returned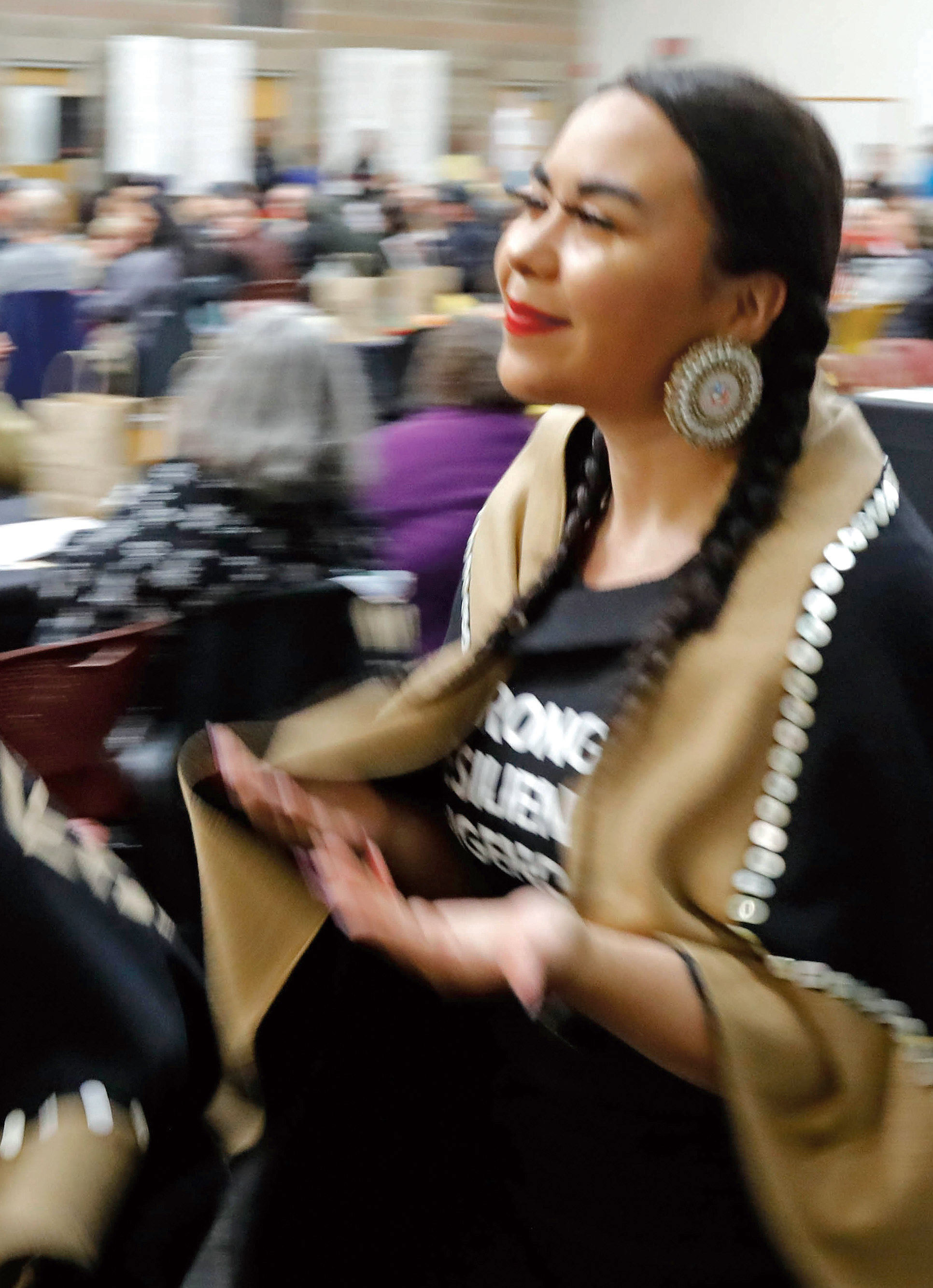 SALEM -- After Tribal member Auburn Logan had her vehicle and regalia stolen last month from the parking lot of her Salem apartment, she quickly posted the information to various social media channels to get the word out. 
Although her vehicle was found two days later on Monday, Nov. 22, abandoned on a road near Chemawa Indian School, the regalia was not in the trunk where she had left it.
Heartbroken, but undeterred, Logan told her story to several print and TV media outlets in the hope that somehow her sacred items would be returned.
 "I could care less about my stolen car (however), I care about the traditional regalia pieces that are in it," she said. "There were my grandfather's shell necklaces from his Tribe, my shawls, otter boots, several pairs of earrings, leggings and moccasins. I just want someone to see it and hopefully someone can recognize it. I don't want anything else but my regalia back."
Logan, 24, got her wish after a stranger contacted her via Facebook Messenger on Sunday, Nov. 28, and said he found her regalia while delivering food to a homeless camp. He took the items with him and learned that they had been stolen from Logan after a friend of his posted the story to social media.
After asking several questions over the next few days, Logan determined it was worth it to meet up with the man and see if his story was true. To keep herself safe, she met him in a public place and asked an employee to watch out for her.
"I went outside and there was this guy, holding my box of regalia," she said. "I had so many emotions. There was a sense of victory, relief and peace. I've never had this feeling before. Everything was there except for one pair of earrings and nothing was damaged."
Logan said she is grateful for her Tribal community and to those who spread the word on social media. Her original Twitter post about the incident has now had more than 600,000 views.
"I really have to thank the community and especially the people in Grand Ronde," she said. "Social media can be a gray area sometimes, but this time it was used for good. My regalia is now in a safe place and I have said prayers and burned sage. When it is time, I will dance again."
She adds, "I feel like this is a dream. I know so many Tribal members now who have had their regalia stolen and it doesn't come back home. I want everyone to know how grateful I am. The small things really do matter."