Tribal Government & News
Six vying for Tribal Council seats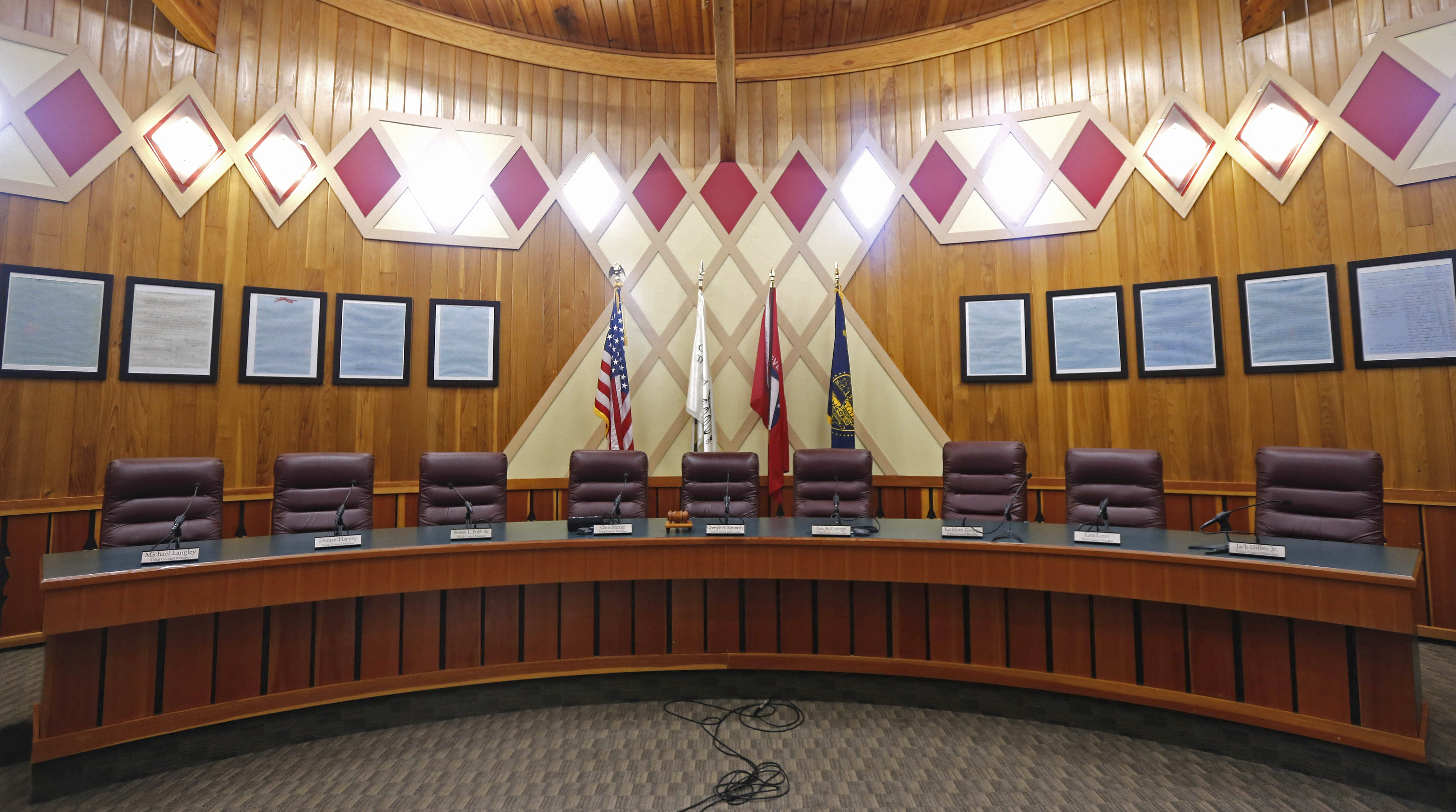 By Dean Rhodes
Smoke Signals editor
Tribal Council incumbents Chris Mercier, Lisa Leno and Michael Langley and first-time candidates Matthew Haller, Veronica Montano and Chris Bailey are seeking seats during the Sept. 9 election.
The six candidates were nominated during a General Council meeting held Sunday, June 25, in the Tribal Governance Center in Grand Ronde.
Mercier, Langley and Leno set new benchmarks for the most votes received in a Tribal Council election in 2020 with each receiving more than 960 votes apiece.
Mercier, 47, will be seeking his seventh term on Tribal Council and will tie former Chairman Reyn Leno as the second longest-serving Tribal Council member at the conclusion of his term in September 2026 if he is elected again. He was nominated by Tribal Council member Denise Harvey.
Langley, 56, will be seeking his third consecutive three-year term on Tribal Council. He has been serving as Tribal Council secretary since September 2021. He was nominated by his uncle, Ellis Langley.
Leno, 54, also will be seeking a third consecutive term on Tribal Council. She holds the record for the most votes received in a Tribal Council election with 1,047 in 2020. She was nominated by her father, David Leno.
Haller, 34, is the owner of the Wildwood Hotel in Willamina. He is the son of Rex Haller and Martha Hood and grandson of Robert Haller and LeVeta Sell. He was nominated by Jonathon R. George, who works in the Tribe's Human Resources Department.
Montano, 37, is employed by the Tribe's Finance Department as the Budget Coordinator. She previously was the manager of the Tribe's Member Services Department.
Montano is descended from the Holmes family. Her mother is Tammy Chavez, her grandmother is Betty Dick and great-grandmother is Arlene Holmes. She was nominated by Jamie White.
Bailey, 46, works for the Tribe's Cultural Resources Department as a cultural protection specialist. He has been a Tribal employee for more than 20 years. His parents are Jerry and Teresa Bailey. He was nominated by Greg Archuleta, who also works in the Cultural Resources Department.
This year marks the 10th consecutive year of single-digit candidates running for Tribal Council. The last time 10 or more candidates threw their proverbial hats in the ring was in 2013.
Tribal Council candidates will have a 600-word statement published in the July Tilixam Wawa that will be mailed to voters before ballots are mailed out. In addition, Smoke Signals will continue its practice of interviewing all of the candidates and placing their podcast interviews on spreaker.com.
The nomination process was supervised by Election Board Chair Michael Mercier via Zoom and in-person by Election Board member Joann Mercier.
This year's election will be held on Saturday, Sept. 9, with elected council members being sworn into office on Wednesday, Sept. 13.