Health & Education
Tribal member Nicole Hewitt starts own counseling service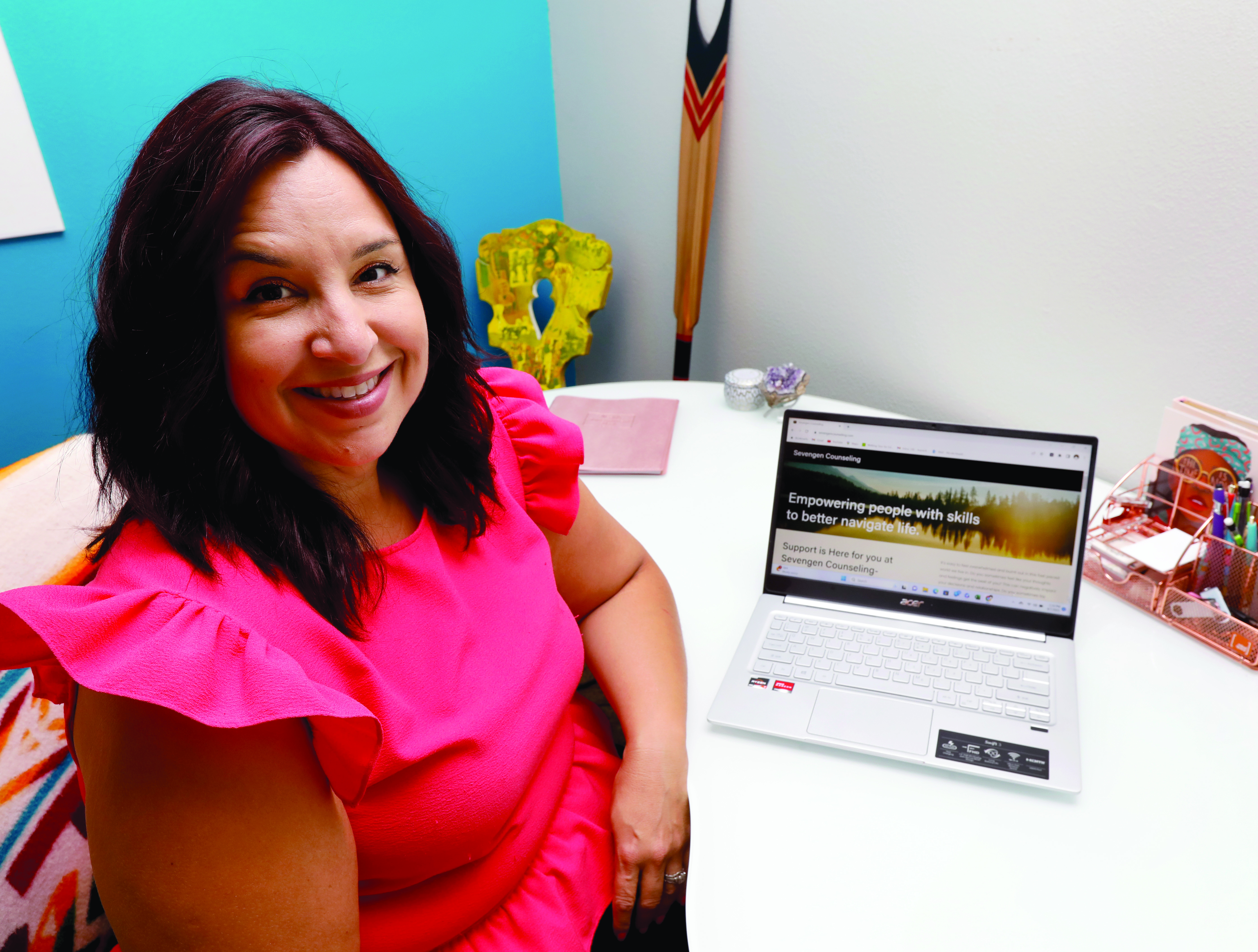 By Danielle Harrison
Smoke Signals editor
Tribal member and former Tribal employee Nicole Hewitt has launched her own therapy practice.
Hewitt, who is a licensed marriage and family therapist, is calling her new business Sevengen Counseling, built on the concept that navigating past and present struggles in a mindful way will help clients heal the next seven generations to come.
"That is the instrument to healing" Hewitt said. "And it wouldn't be that name if I had never worked for the Tribe."
Most recently, Hewitt served as a clinical supervisor and mental health therapist for the Tribe, and also has worked as the Youth Empowerment and Prevention Program manager and as a senior mental health counselor. In total, she was employed by the Tribe for eight years and has been a therapist for 18 years.
Hewitt decided to branch out on her own so she could spend more time with her family, especially her 7-year-old daughter, Sanaa.
"I love and am honored to have given back to our Tribal community, but I wanted to be home more with my daughter and make my own hours," she said. "I had the goal of doing this for a while, and now that we have two wonderful therapists for youth (at the Tribe), I felt comfortable doing this."
Hewitt will treat clients virtually and in-person, depending on their location. She is licensed in both California and Oregon. In-person services will be available to those living in Washington and Yamhill counties.
Currently, Hewitt accepts some private insurance providers, but is not yet able to take Tribal health insurance.
In addition to one-on-one therapy sessions, Hewitt also offers a Girl Strong Group, which focuses on increasing feelings of empowerment, self-confidence and connections. The group meets 60 minutes a week for six weeks, with a maximum of six participants per group.
"It will help them with communication skills, time management and self-esteem," she said. "It's also a lot more cost effective than one-on-one therapy. I have offered to do this in the Tribal community as well and would love to offer that to our youth here."
Hewitt grew up in Southern California and has a bachelor of arts in psychology from Cal State Northridge, and a master of arts in psychology from Phillips Graduate University. She wanted to be a therapist from the time she was in high school.
"I had lots of friends with family issues and they would talk to me about it," she said. "I just always knew I wanted to help people since then."
Growing up in California, Hewitt didn't have the opportunity to regularly attend Tribal events, although her family traveled to Grand Ronde almost every year for the Tribe's Contest Powwow in August. Living in Sherwood, an hour away, gives her daughter much more opportunity to do so.
"I love that my daughter is growing up involved in cultural activities and connections with the Tribe that I didn't have the opportunity to do," she said. "I am also grateful to be able to do things with the Tribe and our culture."
Hewitt moved from California to Oregon in 2012 when she was recruited to fill a Youth Mental Health and Chemical Dependency counselor.
"I had a dream to give back to the Tribe and serve our community, so when the call came, I took the opportunity and moved here," she said.
Hewitt can be reached at 971-979-0790 or sevengencounseling@gmail.com. For more information on her counseling services, visit www.sevengencounseling.com.