Culture
Agency Creek Round Dance returns after three-year hiatus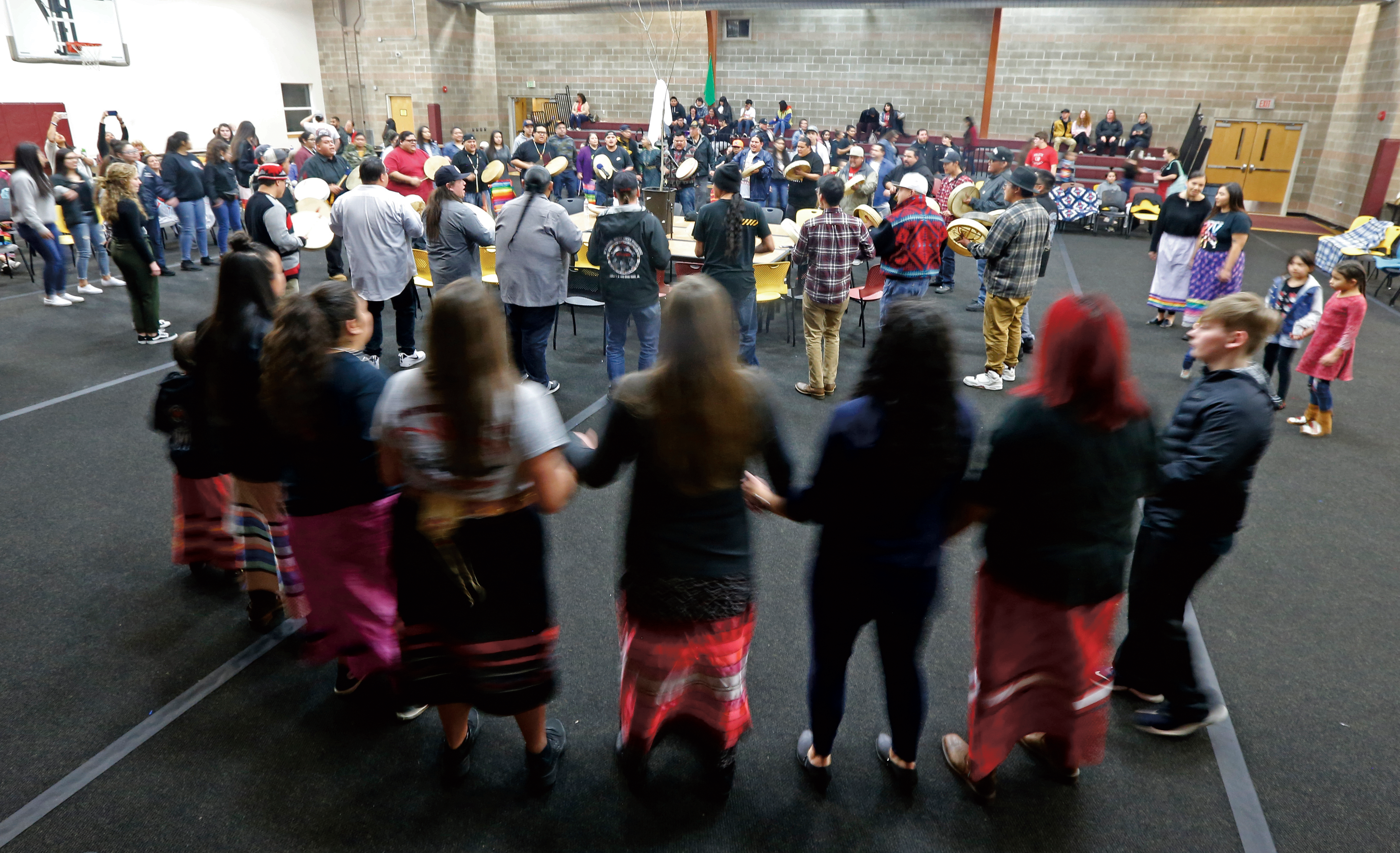 By Dean Rhodes
Smoke Signals editor
The Agency Creek Round Dance was one of the first annual Tribal events affected by the March 2020 outbreak of the COVID-19 pandemic and is now one of the last annual events to return.
But return it does.
The 19th annual Agency Creek Round Dance will be held Friday and Saturday, March 3-4, in the Tribal gym. Friday's events will start with a pipe ceremony at 5 p.m. and a traditional salmon dinner served at 6. Round dancing will begin at 7. On Saturday, the schedule is the same except there will be no pipe ceremony.
Head staff for this year's Round Dance will be Tribal member and Cultural Resource's Cultural Advisor Bobby Mercier as pipeman, Chase Sayer as stickman and Devon Bellerose as master of ceremonies. As many as 18 guest singers have been invited.
The event is hosted by the Confederated Tribes of Grand Ronde and its Youth Empowerment & Prevention Program.
The first Agency Creek Round Dance was held in April 2003 and subsequently held annually until the pandemic forced the cancellation of the event in 2020, '21 and '22.
The event is an opportunity for Tribal members to dance with their ancestors as they join hands and circle around drummers throughout the evening and early into the next morning.
The event, which also is a celebration of sobriety and community health and wellness, regularly attracts 400 to 500 attendees.
Most importantly, organizers want people to know the Round Dance is a ceremony first and foremost.
"It's a whole ceremony in itself, it's not just a bunch of people coming together and singing," Mercier said in a 2016 Smoke Signals story about the Round Dance. "For us here, we want to do it right. It also ties back to other ceremonies like the Ghost Dance; that's how powerful that Round Dance is."
Mercier was responsible for starting the Round Dance tradition in Grand Ronde because of the healing nature of the ceremony and what it can do for a Tribal community.
"All of Friday until midnight and all of Saturday until midnight is the time that we are dancing with our ancestors, we're dancing with those spirits and it is to bring that healing and teaching back. That's why people get up and dance – it's a healing dance." Mercier said.
To hear Mercier discuss more about Round Dance, visit www.spreaker.com/show/smokesignalspodcast and search for Episode 8.