Tribal Government & News
Women's Retreat seeks to empower attendees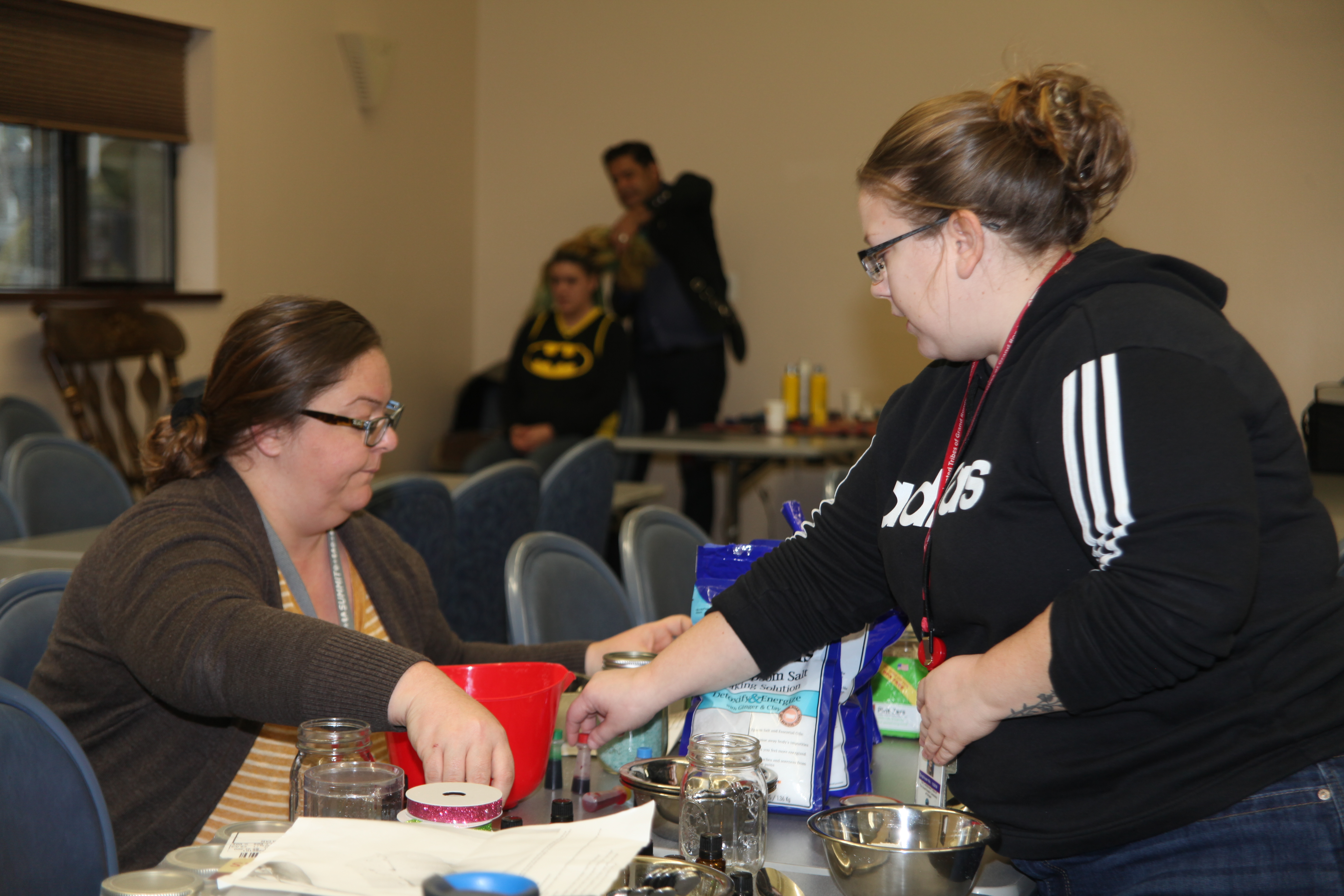 By Danielle Frost
Smoke Signals staff writer
Empowerment, self-care and healthy relationships were the focus of a one-day Native Wellness Women's Retreat held at the Tribal Community Center on Friday, Dec. 20.
"Winter presents a time of reflection," Native Wellness Institute Executive Director Jillene Joseph said. "Think of your vision for 2020 and what you want it to look like."
The 16 attendees were asked to pick a partner, introduce themselves and think of 10 reasons why they were worthy of self-care.
"Also, reflect on something that you learned or were reminded of during this past year," Joseph said.
In keeping with the self-care theme of the retreat, stations were set up throughout the Community Center with activities such as beading, Pendleton bag making, essential oils, makeup, vision board creation, hair styling, a photo booth, coloring books and Christmas cookie baking.
"When we do things like we are doing today, we are filling ourselves up and making ourselves feel better," Joseph said. "It's Friday, it's the holiday season and time to do self-care."
Joseph encouraged attendees to think about negative thoughts and emotions they were holding on to and to let those go.
"Since we are only human, a lot of times we let them go, then we decide to pick them back up again," she said. "If you think about it again, you let it go again. Then, if you fill that space up with good things instead, those negative things are less likely to come back."
Before the women began rotating through the self-care stations, they each gave each other affirmations.
"This is another tool you can use to help let negative things go and fill up your mind and heart with good stuff," Joseph said.
The retreat was organized by Domestic Violence Program Coordinator Danielle Murrell.
"I've been planning this for the last few months," she said. "It's all about health, self-care and empowerment. It's always nice to come together and have the opportunity to chat more. I always love my conversations talking to different people."
Murrell said she is hoping to host another retreat in the spring.
"Pampering yourself is nice and realizing you can create something new is awesome," she said.