Culture
Roads to Recovery: From treatment center client to CEO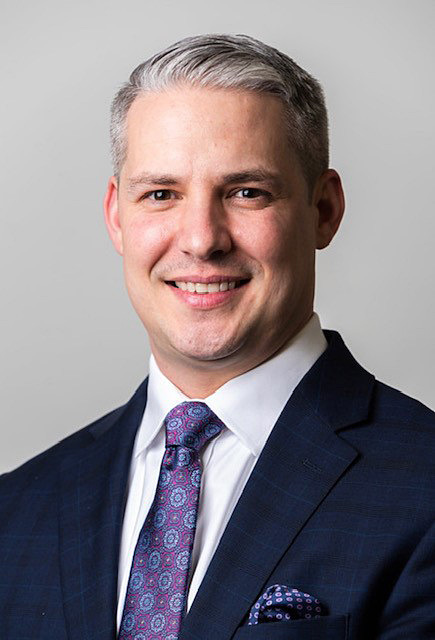 (Editor's note: This is the third in a series of Smoke Signals stories in 2021 that examines addiction and recovery).
By Danielle Harrison
Smoke Signals staff writer 
When Tribal member Christopher Dickie was in high school, he was voted by his classmates as most likely to end up on the TV show "Cops." Having been arrested 14 times in one year and with a 0.75 GPA, this wasn't too much of a stretch to imagine for the troubled youth.
Today, the 39-year-old chief executive officer of Natural State Recovery Centers in Little Rock, Ark., is 14 years sober and his company recently celebrated its third anniversary. Dickie began with one location in June 2018 and has now branched out to include inpatient, sober living and outpatient facilities. This has been no small task, especially with the COVID-19 pandemic raging during 2020.
"It's very difficult to make this milestone as a new business," he says. "We are humbled and honored to still be serving this population."
Natural State Recovery Centers includes a three-step system – unique to the area – to treat substance abuse ranging from opioids to alcohol.
When Dickie was in the depths of his alcohol dependency, he never dreamed of running treatment centers someday. He thought sobriety was boring and literally felt like crawling out of his own skin when not drinking.
When he first sought help while still living in Oregon, Dickie utilized the Tribe's Behavioral Health Program.  
"I have a lot of gratitude for that program," he says. "It got me started in the right direction. For me, getting sober was a lot of slow steps over time. I tried for six years, but there was a lot of hard-headedness and I wasn't willing to take suggestions all of the way yet."
After landing on his grandmother's couch in Batesville, Ark., with nothing but a suitcase and a GED, Dickie was finally ready to commit to recovery. He enrolled in the University of Arkansas Community College and earned a two-year degree. He went on to Lyon College and received his bachelor's and now holds a master's from Arkansas Tech University. He is a doctoral student in the adult and lifelong learning program at the University of Arkansas, and has said he owes his success to the transformative process of education.
Dickie was inspired to open his own addiction recovery center after working with high-risk adults and youth trying to navigate the often complicated maze of treatment options. People who needed help weren't getting it because there were no local options. So, he began researching ways to fill in the gaps.
The tipping point came after a colleague's son was battling heroin addiction. Although she had access to resources many in the area did not, she still struggled to find help for her son.
This, combined with his own experience going to an inpatient treatment center, motivated Dickie to base the structure of Natural State Recovery Centers on different models he saw across the country as well as his personal experiences.
In 2019, Natural State branched out and bought a 27-acre former high school campus near Little Rock and converted it into a detox and residential treatment center complete with a gym, track and dog kennel for clients who are interested in animal therapy as a component of recovery.
The campus also includes educational programming, yoga, meditation, wellness coaching, peer support, counseling, and music and art therapy. That same year, Natural State was named provider of the year by the Peer Recovery Conference in Arkansas.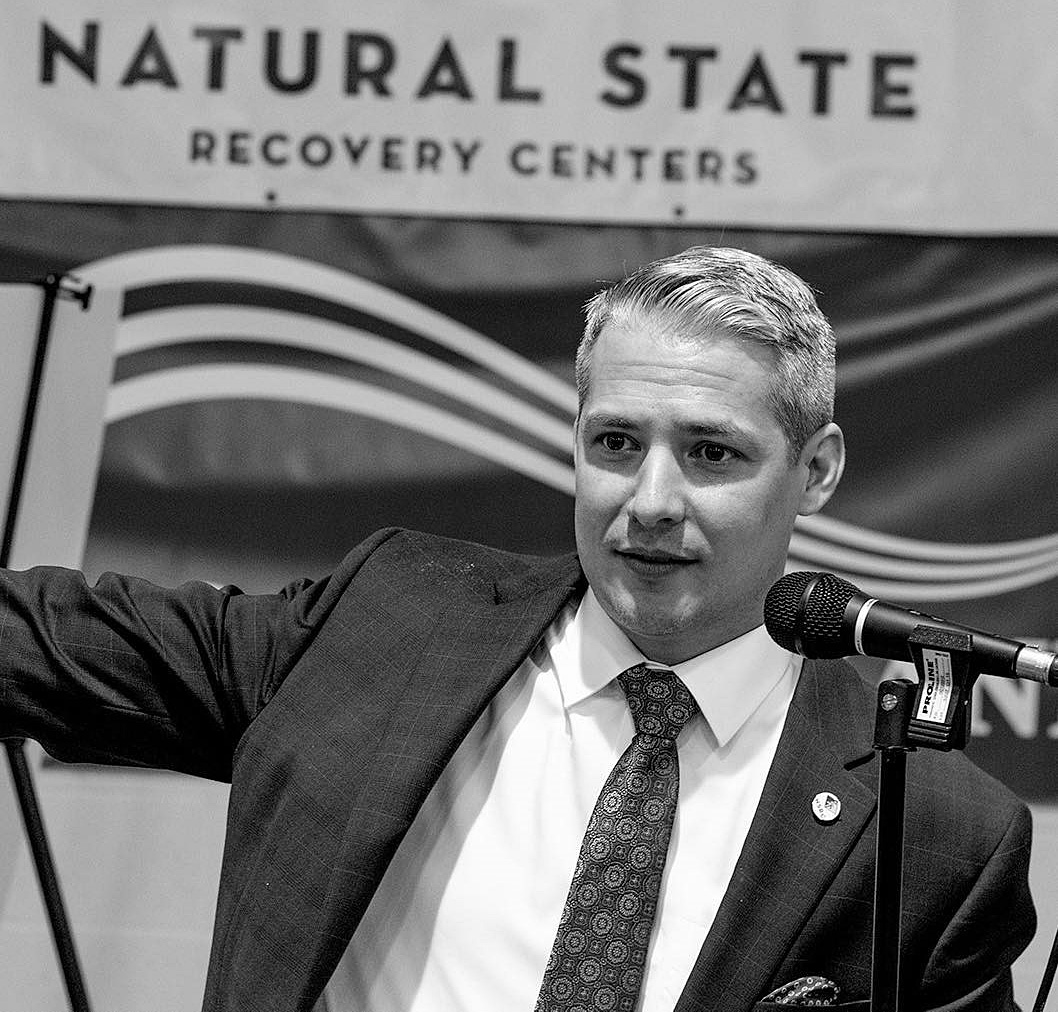 (Contributed photo)
There are different levels of inpatient and outpatient care at Natural State depending on client needs. Treatment is a three-tiered process that spans 90 days minimum and is designed to help keep the person focused on recovery. The tiers are clinical treatment, sober living and life skills training.  
"Thirty days of treatment isn't enough," Dickie says. "Arkansas has been fragmented in its offerings for someone seeking relief from addiction. You can find detox, but then it's a burden on families or loved ones because they have to take that person from detox and have to find the next level of care. With us, you can go from detox to residential to outpatient with the same facility. … We also have people with lived experience on the staff so they know how to relate to the clients and can help them work through these things that are uncomfortable. We want to be here for generations to come and create an environment that is sustainable. Building for the future is our vision and part of long-term goals, to be in other parts of the state and the country. We believe in what we are doing."
During the COVID-19 pandemic, Natural State was closed to in-person treatment for a few weeks before reopening. Dickie said he and the staff realized the danger of relapse and overdose deaths far outweighed the risk of contracting COVID-19, especially if Centers for Disease Control protocols, such as social distancing, hand washing and mask wearing, were followed.
"Overdose deaths are up close to 30 percent in 2020 across the country. Also, there are probably more than 20 million people in long-term recovery," Dickie says. "When a person has to isolate themselves, addiction thrives. Add that to the struggle of losing jobs and being at home alone, and you can imagine all of the people who are suffering. We have seen too many who have fallen off into oblivion and we knew that was what we were up against."
A year after the pandemic began, Natural State had its first and only COVID case. By keeping the client isolated in their room, it didn't spread.
"Our clients were very grateful we stayed open because not a lot of people did that," Dickie says. "You have to do what you have to do, but telemedicine is not the same."
During the pandemic, Dickie said a man who had been a part of the program in the past relapsed. He called Natural State and told them he was planning to go to another program and had an intake appointment scheduled. Tragically, he overdosed and died before going in. Dickie attended his funeral.
"I had taken him to a football game and helped him with his resume," he says. "He had a plan for the future. When he died, that was something that was right in our house and ripples out to the larger community. It's happening all over the country. We have to keep our heads down, focus on the people reaching out to us and continue to do the work. The opposite of addiction is connection."
As far as potential technological solutions such as a smartphone app to help those struggling with addiction in isolation, Dickie feels technology can help but is not applicable in all situations, particularly in rural areas like Arkansas. Broadband access can be spotty and people often lack the resources or desire to use technological addiction therapies because most prefer relational connections, Dickey adds.
He says one of the core values of his business, which comes from learned experience, is to be centered on customer relations.
"Great organizations have a good first encounter," he says. "We want to welcome people here and remove barriers to getting enrolled in treatment. If your house is on fire, we wouldn't tell someone it would take three days to get water out there. This is also an emergency."
Dickie urges Tribal members who think they aren't employable because of arrests or lack of education to remember his story and know that if they're willing to try, they can be successful at recovery even if it takes more than a few attempts. Soon, he hopes to be able to offer services at his facilities to Tribal members.
"Right now we're working with the Tribe to be able to accept insurance and then we'll be able to work with Tribal members," Dickie says. "We'll get you ready to meet whatever demands are waiting back home."