Culture
Veterans' events slated for July 11-14 at Uyxat Powwow Grounds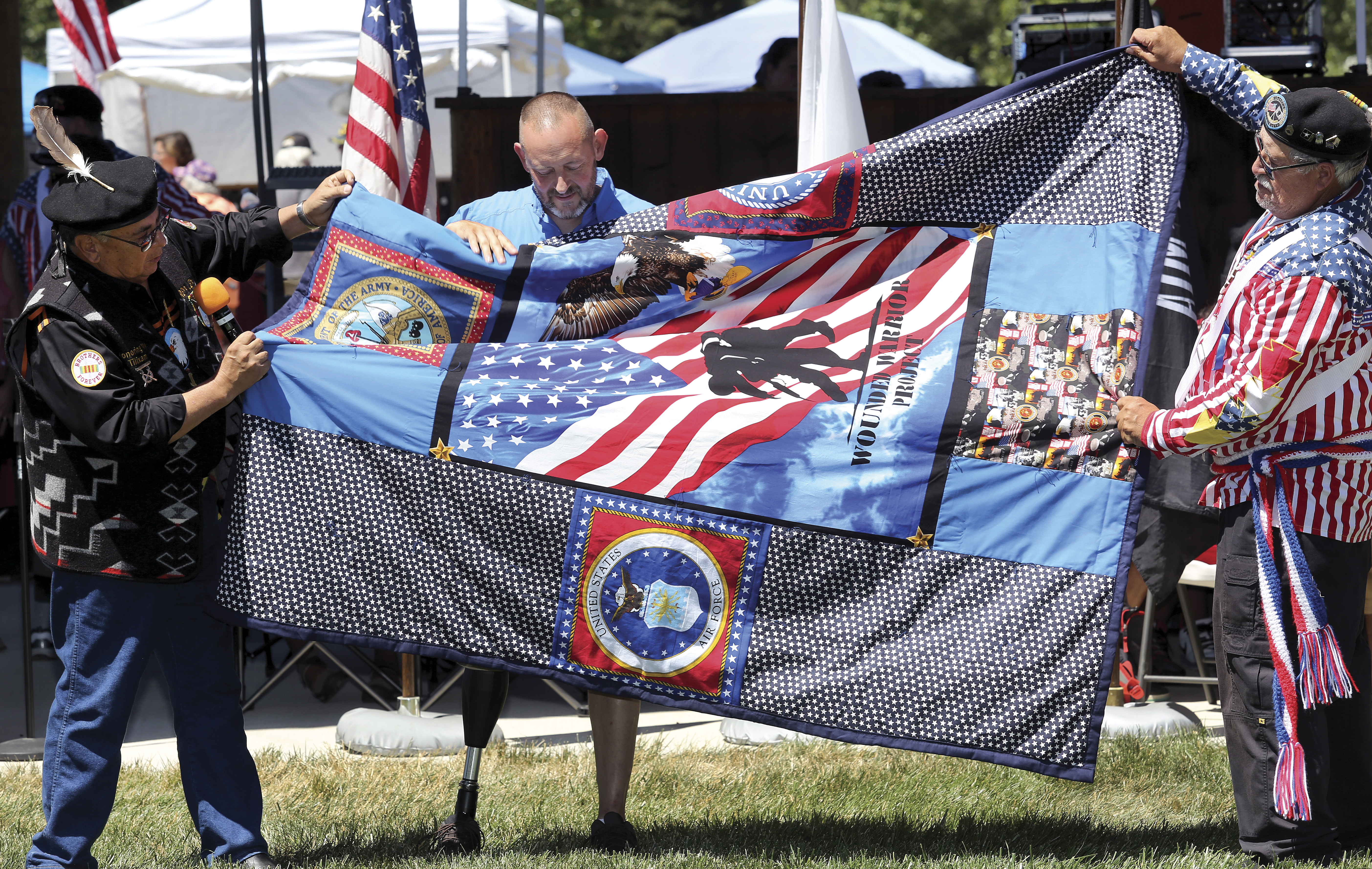 By Dean Rhodes
Smoke Signals editor
Because the Fourth of July falls on a Thursday, the traditional dates for the Veterans Summit and Marcellus Norwest Memorial Veterans Powwow have been pushed back a week to Thursday, July 11, through Sunday, July 14.
The four days of activities in Grand Ronde will seek to help and honor those who displayed their patriotism by serving in the U.S. military.
The seventh annual Veterans Summit, put on by the Native Wellness Institute of Gresham, Veterans Affairs' Office of Tribal Government Relations and the Grand Ronde Tribe, will occupy Uyxat Powwow Grounds off Hebo Road beginning at 1 p.m. Thursday, July 11, and resume Friday, July 12, and then segue into the annual Marcellus Norwest Memorial Veterans Powwow at 7 p.m. Friday with the first of four grand entries.
The Veterans Summit will begin under the powwow grounds arbor with the theme "Honoring Gold Star Families: Healing From Trauma." Gold Star families are so designated because they have a relative who died while serving in the military.
The first general session will feature an opening ceremony, speakers, sharing circles, sweats and a night of cultural sharing. The second day, which will start at 9 a.m., will feature more speakers, workshops, informational booths and veterans benefit coordination until adjournment at 4 p.m.
The Veterans Summit, which was first held in 2013 after former Tribal Council Chairman Reyn Leno, a Marine Corps veteran from the Vietnam War era, attended a planning meeting held in San Diego and volunteered the Tribe to host it.
The summit's goal is to connect veterans to the governmental services that they have earned, as well as help with employment issues and the effects of post-traumatic stress disorder.
The Veterans Powwow continues throughout the weekend with grand entries at 7 p.m. Friday, July 12, 1 and 7 p.m. Saturday, July 13, and 1 p.m. Sunday, July 14. Veterans Royalty competition will occur at 5 p.m. Friday.
Nick Sixkiller will once again act as master of ceremonies for both the summit and Veterans Powwow and the host drum will be Red Hoop
Vendors interested in selling their wares or food at the Veterans Powwow should contact Molly Leno at 503-983-6790 or via e-mail at charleslenojr75@gmail.com.