Culture
Sho Dozono retires after 21 years from Community Fund Board of Trustees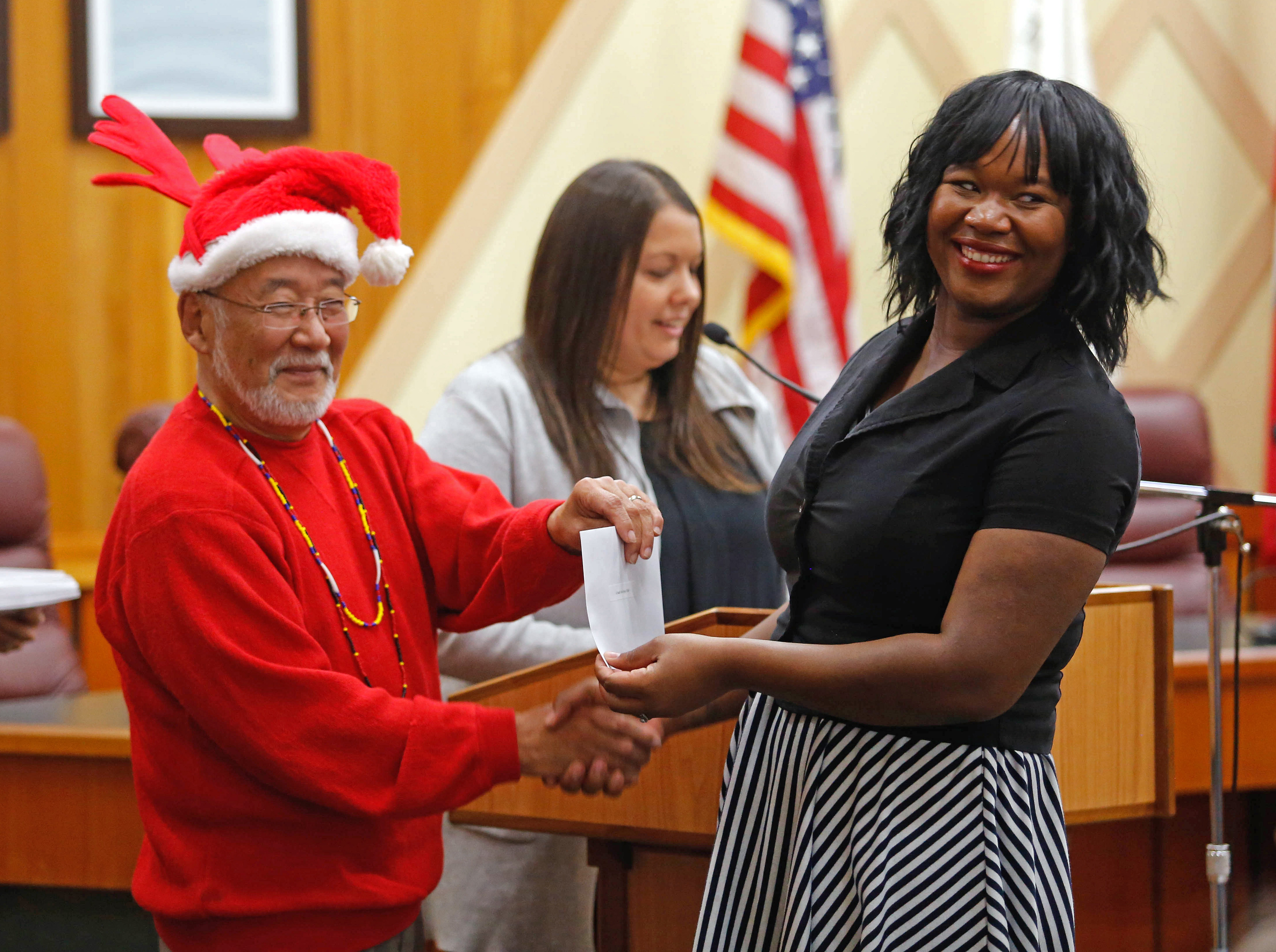 Sho Dozono could be considered one of the most generous philanthropists in Oregon. During the past 21 years, he has helped give away almost $80 million.
But none of it was his own money.
Dozono, 74, is retiring from his position as chairman of the Spirit Mountain Community Fund Board of Trustees. He is its longest-serving member, appointed in 1997 when the fund was established.
Kate Brown is the next longest-serving board member with 17 years. She resigned after becoming Oregon governor in 2015.
During its 21-year existence, the fund has given away $79.28 million to Oregon nonprofits.
Dozono is a 64-year resident of Portland and has been married to wife Loen for 50 years. The couple has five children and Dozono has been active much of his life in the nonprofit sector.
He jokes that giving away "other peoples' money" is "the best job he's ever had."
"It's been a fantastic experience, but it's time for me to make room for a younger person to serve as chair," Dozono said after the Community Fund's fourth-quarter check distribution held in the Governance Center on Wednesday, Dec. 12. "I've really enjoyed working with Tribal members and trustees to figure out the grants, and meeting the people who do all of the nonprofit work."
Spirit Mountain Community Fund serves as the philanthropic arm of the Confederated Tribes of Grand Ronde, using 6 percent of proceeds from Spirit Mountain Casino to distribute grants to nonprofit organizations in 11 northwest Oregon counties, government agencies in Polk and Yamhill counties, and the nine federally recognized Oregon Tribes.
On Wednesday, Dec. 12, Dozono also enjoyed a lunch in his honor at Spirit Mountain Casino, shortly before awarding 27 grants worth $670,000 during the Community Fund's fourth-quarter check presentation.
Community Fund Executive Director Mychal Cherry said Dozono is a natural leader with a great sense of humor.
"As the newly appointed executive director almost two years ago, Sho took me under his wing and encouraged me to do my best," she said. "I appreciated his enthusiasm and that his heart was always in the right place."
Cherry added that Dozono is passionate about the health and well-being of Oregonians, and improving the lives of the disadvantaged.
"The staff will be forever grateful for his 21 years of service and leadership as an ambassador of Spirit Mountain Community Fund and Tribe," she said. "hayu masi, Sho."
Dozono, a former high school teacher, is well-known for his sense of humor and "quizzes" during Community Fund check presentations, where he queries recipients about details of a video highlighting the Tribe's history shown before each event.
"I'll really miss thanking the people that do the job on behalf of all of us," he said. "I've always said, over and over like a broken record, that this is the best job I have ever had. … I won't go away completely. I can still be a resource to people who apply for grants."
The retired owner of Azumano Travel and once-mayoral candidate in Portland has a long history of community service.
In 1996, he organized a 30,000-person march in support of Portland Public Schools funding. He also was a founding member of the Portland Schools Foundation in 1994, now All Hands Raised. Additionally, Dozono was the first minority chair of the Metropolitan Chamber of Commerce and also has served as chair of the Oregon League of Minority Voters. He was also a board chair for United Way and a member of the Japanese American Citizens League.
Currently, Dozono serves as a Portland State University trustee as well as working on the New Portlander Policy Commission, which advised the Portland City Council on immigrant and refugee issues.
"As chair of the Community Fund board, I brought the perspective of being connected with Portland nonprofits and my experience there," Dozono said. "The Community Fund was one of the most important nonprofits I have worked for and hopefully I had an impact."
During the Dec. 12 check presentation ceremony, that impact was apparent when Tribal Council Secretary Jon A. George and Tribal Lands Department ManagerJan Looking Wolf Reibach performed an honor song for Dozono, much to his surprise.
"That made me feel really emotional," he said.
Tribal Council member Kathleen George is also a former director of the Community Fund and served in the position for five years. She said one of Dozono's biggest accomplishments was working with the board to seek diversity amongst grant applicants.
"In addition to considering funding requests, the board thought about the bigger picture and saw the opportunity to direct us to work with nonprofits to promote equity and diversity," George said.
She said one of her favorite aspects of working with Dozono is how involved he was as board chair.
"Sho almost always made it a point to attend our presentations," she said. "That was a wonderful thing. It's a brief time that brings everyone together, a true moment of community. He was always a big part of it."
George said she will miss Dozono's "quizzes" during check presentations the most.
"He created a fun opportunity to share important information about the Tribe," she said.
Dozono credits Tribal members for allowing their Tribal Council to create the fund in 1997.
"They have given away more than $79 million," he said. "Serving for 21 years has really been a privilege, a pleasure and an honor for me."