Tribal Government & News
Mooney named first Junior Hatfield Fellow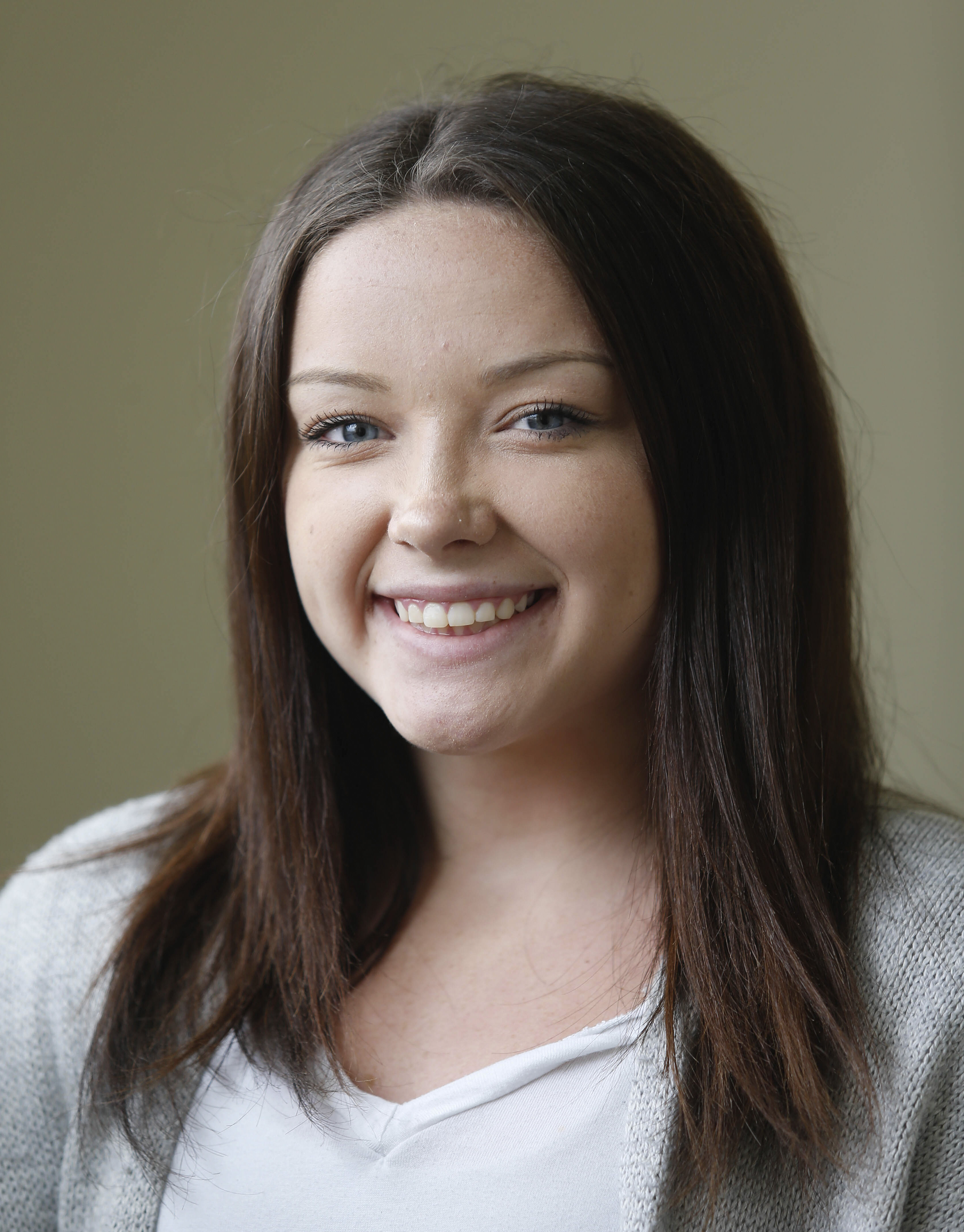 By Danielle Frost
Smoke Signals staff writer
In an effort to build recognition and awareness of the Hatfield Fellowship program among Tribal youth, a Junior Hatfield internship was recently developed to help them learn about the political process at the Tribal and state levels.
"The program is designed to give youth a glimpse of what a career in public service would entail and hopefully prep them for a future Hatfield Fellowship in Washington, D.C.," said Angela Sears, Spirit Mountain Community Fund program coordinator.
The Community Fund oversees the fellowship.
After an application and interview process, Willamina High School junior Amaryssa Mooney was named the 2019 Junior Hatfield Fellow.
She began her internship in late June, working with Tribal Council staff to learn more about the day-to-day responsibilities of Tribal Council members. In a few weeks, Mooney will transition to Salem to intern in a yet-to-be named state representative's office and will work there through late August.
Mooney, 16, applied for the fellowship so she could learn more about Tribal government.
"I've always had an interest in politics and want to find out more about how it works," she said. "I like getting to know the people here and I want to improve on my public speaking ability."
So far, Mooney has spent most of her time assisting Tribal Council staff and attending meetings.
The junior fellow program is open to Tribal youth who are at least a sophomore in high school through a senior in college.
"The idea is to give them an opportunity to experience working with local government agencies and our Tribal government to determine if this is something they'd like to explore more in the future," Sears said. "They're able to make valuable connections with staff members, ask questions and get firsthand information about what it takes to pursue this type of career. This experience can help them determine what path they want to take in college and beyond."
Sears added that Mooney was selected because she showed "great potential."
"She had an interest in the Hatfield Fellowship and was eager to learn about the political process at the state and Tribal level," she said.
During her internship, Mooney said her main objective is to learn more about politics and to be selected for the Hatfield Fellowship program in Washington, D.C.
"I was excited to be selected for this and have enjoyed getting to know council members and see what they do on a daily basis," she said.
The Confederated Tribes of Grand Ronde established the Mark O. Hatfield Fellowship in 1998 as a living tribute to the late senator. The internship lasts for nine months as fellows learn the inner workings of the federal government and serve as advisers on Native American issues.
Past fellows have served in several congressional offices over the years, including the offices of senators Ron Wyden and Gordon Smith, and representatives Darlene Hooley, Earl Blumenauer, Greg Walden, Kurt Schrader, David Wu and Suzanne Bonamici.
Some notable Grand Ronde Hatfield Fellows include current Tribal Council Chief of Staff Stacia Hernandez, Bureau of Indian Affairs Northwest Regional Director Bryan Mercier and Grand Ronde Food Bank Coordinator Francene Ambrose.
Mooney is the daughter of Daniel Mooney and Katherine Madoris.
In her spare time, she enjoys playing summer league softball. At school, Mooney is a member of the National Honor Society, as well as a softball and volleyball player. She hopes to attend Western Oregon University and become a math teacher.