Health & Education
Grand Ronde vaccinations entered into state lottery drawing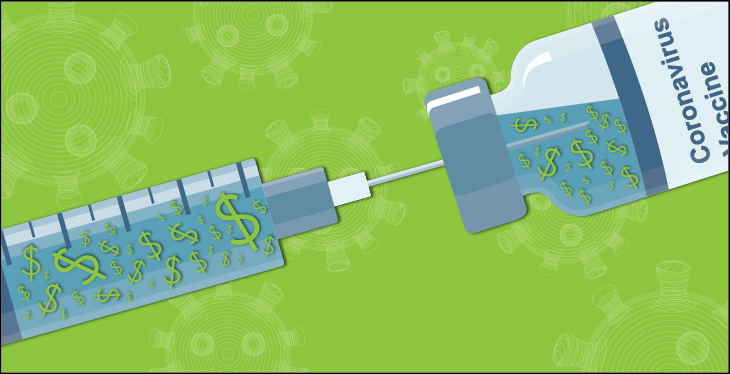 By Dean Rhodes
Smoke Signals editor
The more than 20,000 people who have received their COVID-19 vaccinations through the Confederated Tribes of Grand Ronde have gotten more than immunity against the coronavirus.
They now have a chance – albeit minute – to win a lot of money.
On Friday, May 21, Oregon Gov. Kate Brown announced a COVID-19 vaccine lottery to combat slowing vaccination rates.
The "Take Your Shot Oregon" campaign will automatically enter every Oregonian age 12 and older who gets at least one shot by June 27 into the lottery.
A June 28 drawing will give adults 18 and older the chance to win one $1 million prize and 36 $10,000 prizes (one in each county). Youth will have a chance to win one of five $100,000 Oregon College Savings Plan education scholarships.
The prize money, totaling $1.86 million, comes from Oregon's Coronavirus Relief Act funds.
"Vaccines administered by the Grand Ronde Tribe were entered into the Oregon Alert System as part of the reporting process," the Tribe posted on its Facebook page on Monday, May 24. "As a result, individuals vaccinated by the Grand Ronde Tribe are automatically included in the Oregon lottery drawings announced last week by OHA (Oregon Health Authority)."
Oregon becomes the fourth state after Ohio, New York and Maryland to offer residents the chance to win cash in exchange for getting a vaccine.
According to www.grandronde.org, the Grand Ronde Tribe has vaccinated 20,391 people as of Monday, May 24, with the two-dose Moderna vaccine.
The lottery's goal is to get Oregon to 70 percent of residents 18 and older having at least one vaccine dose, which will mark when Brown said she will lift county-based business and social restrictions meant to curb the spread of COVID-19. The state is currently at 63 percent of adults with at least one dose.
Oregon will use the state's vaccine database to assign each vaccinated person a number, which will be passed to the Oregon Lottery for the drawing. Winning numbers will be sent back to the Health Authority, which will contact the winners. No personal identifying information will be shared with the Oregon Lottery.
Winners' names will be made public about a week after the drawing, but winners can decline a prize to preserve their patient privacy if they so wish.