Culture
Walking On -- Tony Lee Cummings, Brent Merrill, Byron Victor Labonte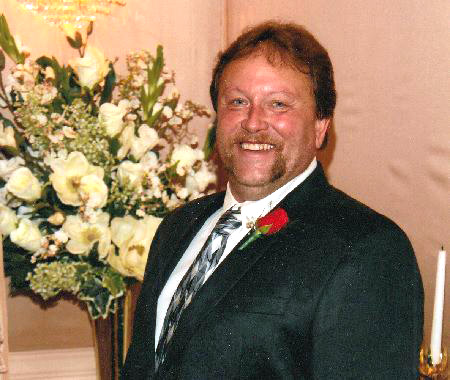 Tony Lee Cummings
Jan. 22, 1961 – Oct. 7, 2020
Tony Lee Cummings, 59, of Lebanon passed away on Wednesday, Oct. 7, 2020, in Albany.
Tony was born Jan. 22, 1961, in El Cajon, Calif., the son of Eugene and Elsie (Jeffers) Cummings. Tony spent the majority of his life in Lacomb and graduated from Lebanon High School in 1979.
He then served in the Navy as a machinist mate from 1979-82. In the service, he learned how to play the harmonica and would then play it for Kybo and Sage.
Tony worked as a construction millwright for most of his life. He was very proud to be a Grand Ronde Tribal member. He also belonged to the Lebanon Elks and the American Legion Post 51.
Tony enjoyed riding at the dunes, elk hunting, camping, making people laugh and loved finding humor in everything. His favorite vacation was to Moab with his wife, which was an item crossed off his bucket list.
He married Susan Lynn Weaver on Dec. 21, 2009, in Las Vegas, Nev., and she survives him. Other survivors include his children, Korby (April) Cummings, Larae (Aaron) Christiansen, Keri Trembath, Teri Trembath, Gator (Audrey) Trembath and Nichole (Nicho) Rodriguez; grandchildren, Calvin Little, Cede Little, Neil Fontaine, Cessna Trembath, Hunter Hahn, Charles Trembath III, A.J.Trembath, Kaedence Cummings, Dantae Rodriguez and McKenzie Christiansen; great-grandchildren, Taine Fontaine, Devin Fontaine and Charley Goodwin; brother, Barney Cummings of Lancaster, Calif.; sisters, Lori Humphrey of Turner, Ore., and Pauline Porter of Stayton, Ore; and father, Eugene Cummings. He was preceded in death by his mother.
A public viewing was held Friday, Oct. 9, at Huston Jost Funeral Home in Lebanon.
A private memorial due to COVID-19 restrictions was held Tuesday, Oct. 13. To leave an online condolence for the family, go to www.hustonjost.com.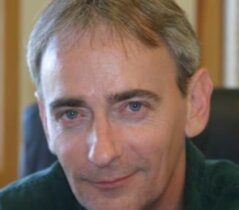 Brent Merrill
Brent Warren Merrill
Dec. 31, 1960 -- Oct. 16, 2020
On Friday, Oct. 16, Brent Merrill, Tribal member of the Confederated Tribes of Grand Ronde, journalist and father of three, walked on at the age of 59.
Brent was born on Dec. 31, 1960, in Dallas, Ore. He grew up in Eugene with his mother, Donna Stronach, and his brother, Donn Grishaber. He attended Marist High School and later went on to attend Western Oregon University and later graduated with an associate degree from Northwest Indian College. He married in 1984 and had three children, Aaron, Ashlee and Erika.
He worked as a journalist for many years and as the editor for Smoke Signals, the Tribal newspaper. During his time there it won many national awards and he took a small Tribal newsletter and turned it into a nationally recognized publication. He had a passion for writing, photography and his Tribe.
He was an avid collector of Hot Wheels, had a passion for sports and you could find him most Sundays on the golf course. The greatest love of his life were his four grandchildren: Violet, Amelia, Lennon and Andrew. He loved being a "Papa" more than any other accomplishment in his long, distinguished career.
He was preceded in death by his father, Warren Merrill, and is survived by his mother, brother, three children and four grandchildren. Bollman Funeral Home is caring for the family.
Other passings
Byron Victor Labonte
June 8, 1932 – Oct. 26, 2020
Tribal Elder Byron Victor Labonte Sr. walked on Monday, Oct. 26, 2020, at the age of 88. West Valley Funeral Home in Sheridan is assisting the family.
At press time, there wasn't any information regarding a funeral service.