Tribal Government & News
Tribal Council OKs Elder housing roof replacements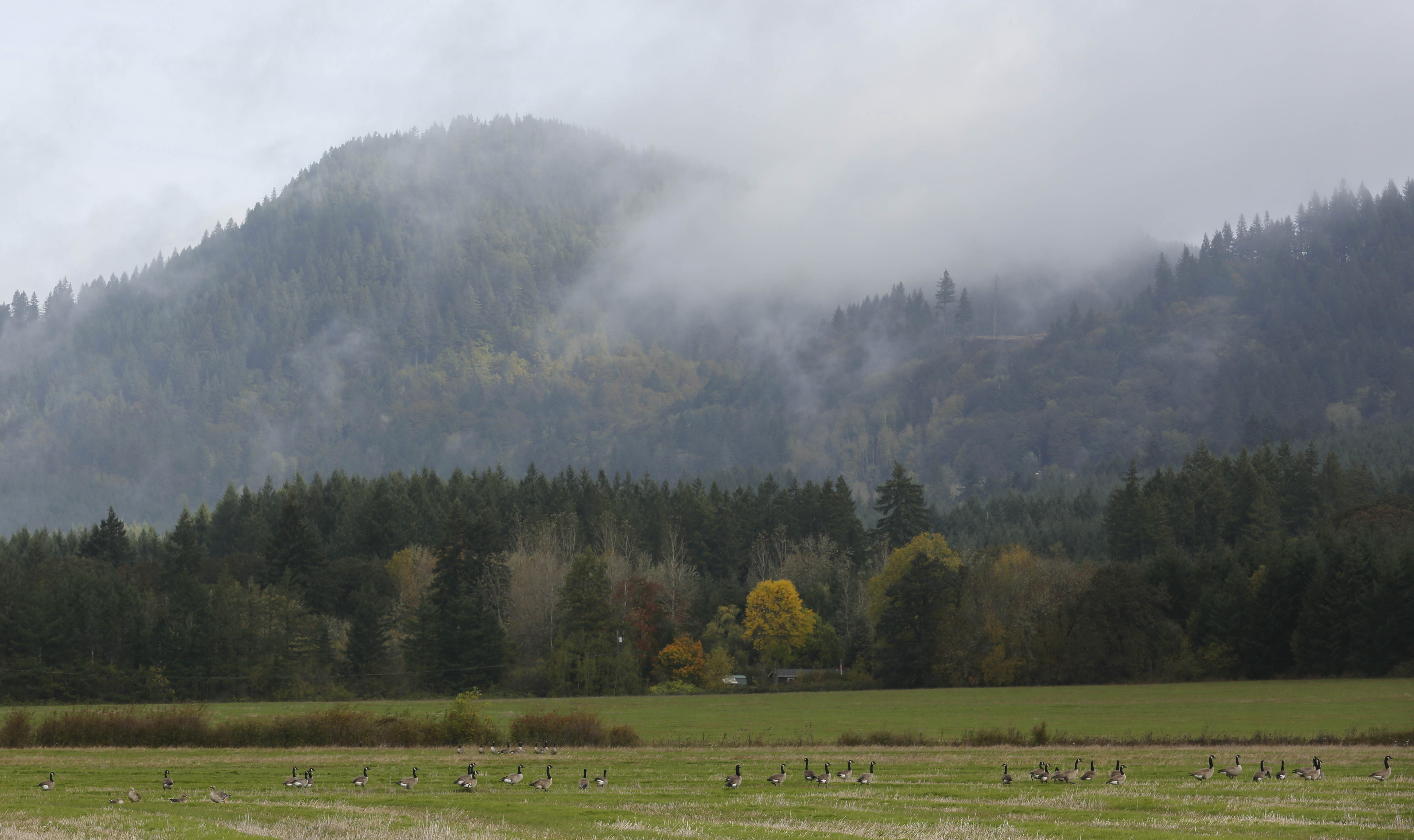 By Dean Rhodes
Smoke Signals editor
Just in time for what is forecast to be a cold and rainy western Oregon winter, Tribal Council approved during its Wednesday, Oct. 14, meeting a $558,480 contract to replace the almost 20-year-old roofing on the first phase of the Elders housing development.
Public Works Coordinator John Mercier said during the Tuesday, Oct. 6, Legislative Action Committee hearing that the roofing project will affect 38 housing units located in 14 multiplex buildings on the Tribal campus.
The first phase of Elder housing was completed in 2001 and the contract was awarded to Washington Roofing Co. in McMinnville. The housing units have sheet metal roofing.
"The roofs need replacement" states the staff report regarding the project.
Mercier said the work will begin the week of Oct. 19.
In other action, Tribal Council:
Approved executing a licensing agreement with Pacific Northwest Solar of Vancouver, Wash., to erect a solar farm on the 78-acre Risseeuw property at the northeast corner of Hebo and Grand Ronde roads once all permits are obtained and a lease is signed;
Approved the Tribe's 2021 Indian Housing Plan that will be submitted to the U.S. Department of Housing and Urban Development. The $6.5 million plan, which outlines all eligible activities, will bring the Tribe $3.1 million in new funding, Housing Department officials said during the Tuesday, Oct. 13, Legislative Action Committee hearing;
Approved applying for a $125,000 Oregon Department of Education grant for career technical education. The grant will pay for Baker Technical Institute to bring its simulator for heavy equipment training and certification to the Tribe. Education Department Manager Angela Fasana said during the Tuesday, Oct. 13, Legislative Action Committee hearing that about 18 Tribal and community youth would be eligible for the training;
Approved applying to the Oregon Department of Education for a $150,000 grant that would fund two new academic adviser positions and an education/career coach for Tribal member students. The grant also would purchase three laptop computers;
Approved acceptance of a $35,000 Meyer Memorial Trust grant that would fund development of habitat restoration alternatives at the Tribe's 425-acre conservation property Chankawan located in Marion County;
Approved acceptance of a $15,000 Oregon Watershed Enhancement Board grant that would improve habitat conditions at the Tribe's Rattlesnake Butte conservation property northwest of Junction City in Lane County;
Approved acceptance of a $22,500 Marion County Soil & Water Conservation District grant that will help to replant 29 acres of the 429-acre Chahalpam conservation property on the North Santiam River in Marion County. The replanting will take the acreage out of agricultural use and return it to traditional oak savannah, riparian vegetation;
And approved the enrollment of two infants into the Tribe because they meet the requirements outlined in the Tribal Constitution and Enrollment Ordinance.
Also included in the Oct. 14 Tribal Council packet were approved authorizations to proceed that OK'd Tribal involvement in the Indigenous Gardens Network being facilitated by Southern Oregon University professor Dr. Brook Colley, approved the Natural Resources Department to purchase a track loader skid steer for a maximum of $180,000 to maintain Tribal conservation properties and directed General Manager David Fullerton to develop policies and procedures for a technology grant program designed for Tribal Elders to purchase computers so they can participate in remote meetings during the COVID-19 pandemic.
To watch the entire meeting, visit the Tribal government's website at www.grandronde.org and click on the Government tab and then Videos.