Tribal Government & News
Five seeking Tribal Council seats in 2020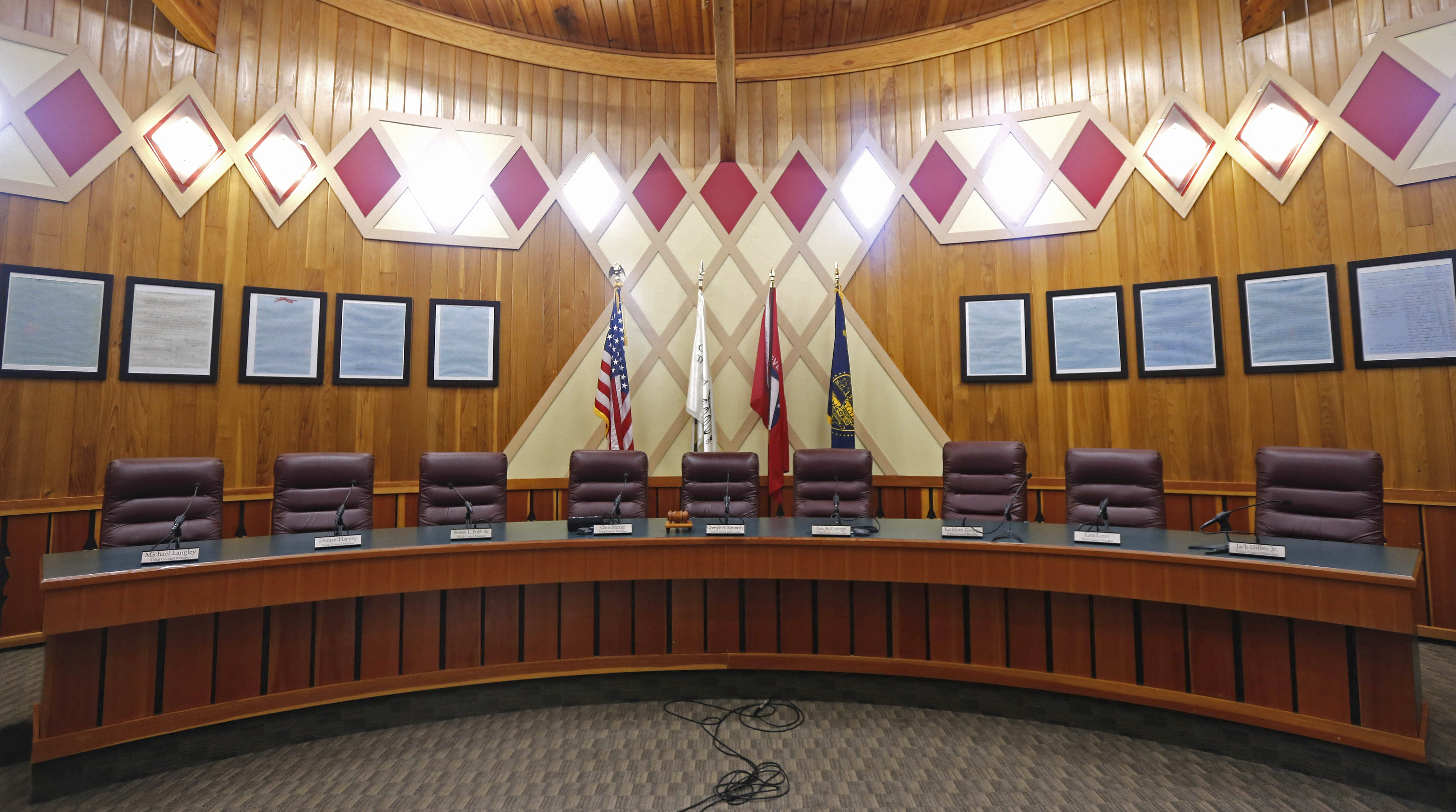 By Dean Rhodes
Smoke Signals editor
Three Tribal Council incumbents and two challengers are up for election in September in the smallest field of candidates to ever seek election since Restoration.
Vice Chair Chris Mercier, 44, is seeking his sixth term on the Grand Ronde Tribe's nine-member governing body. Michael Langley, 53, and Lisa Leno, 51, are seeking their second term.
They, along with their challengers, were nominated during a General Council meeting held Sunday, June 28, in the Atrium of the Governance Center.
Challengers Reyn Leno and Peter Grout, who both ran in 2019, also are looking to capture a seat on Tribal Council.
Mercier was first elected to Tribal Council in 2004 and was re-elected in 2007, 2010, 2014 and 2017. He received the most votes in '07 and '10. He took one year off during that time to attend law school at Michigan State University and just graduated from law school at Lewis & Clark College in Portland.
His 15 years on Tribal Council ties him with former Tribal Council Chairman Mark Mercier for notching the fifth most years on the governing body. He also served one year as Tribal Council chair from 2006-07. He was nominated by Tribal Council Secretary Jon A. George.
Langley received 708 votes in 2017 – the most ever at the time until Chairwoman Cheryle A. Kennedy received 712 votes the following year. He was nominated by Kennedy.
Lisa Leno finished third in 2017 with 648 votes to garner her first three-year term on Tribal Council. She almost was elected to Tribal Council the previous year, finishing three votes behind Denise Harvey in fourth place in 2016. She was nominated by Tribal Elder Ed Larsen.
Reyn Leno, 69, retired from Tribal Council service in 2017 after serving 21 consecutive years. Five of those years he was elected Tribal Council chair. He currently is a member of the Tribe's Timber Committee and was nominated by Tribal Council member Jack Giffen Jr. He finished fourth in the 2019 election.
Grout, 45, ran for Tribal Council in 2018, but dropped out of the race before the annual Candidates Forum was held, and finished tied for fifth out of seven candidates in 2019. He works as a surveillance technician at Spirit Mountain Casino. He was nominated by Giffen as well.
Nominations were held in the Governance Center Atrium in response to the COVID-19 coronavirus pandemic.
Previously, the smallest field of candidates was six in the 1993 and 2017 elections.