Tribal Government & News
Pandemic continues decimating annual Tribal events; powwows kaput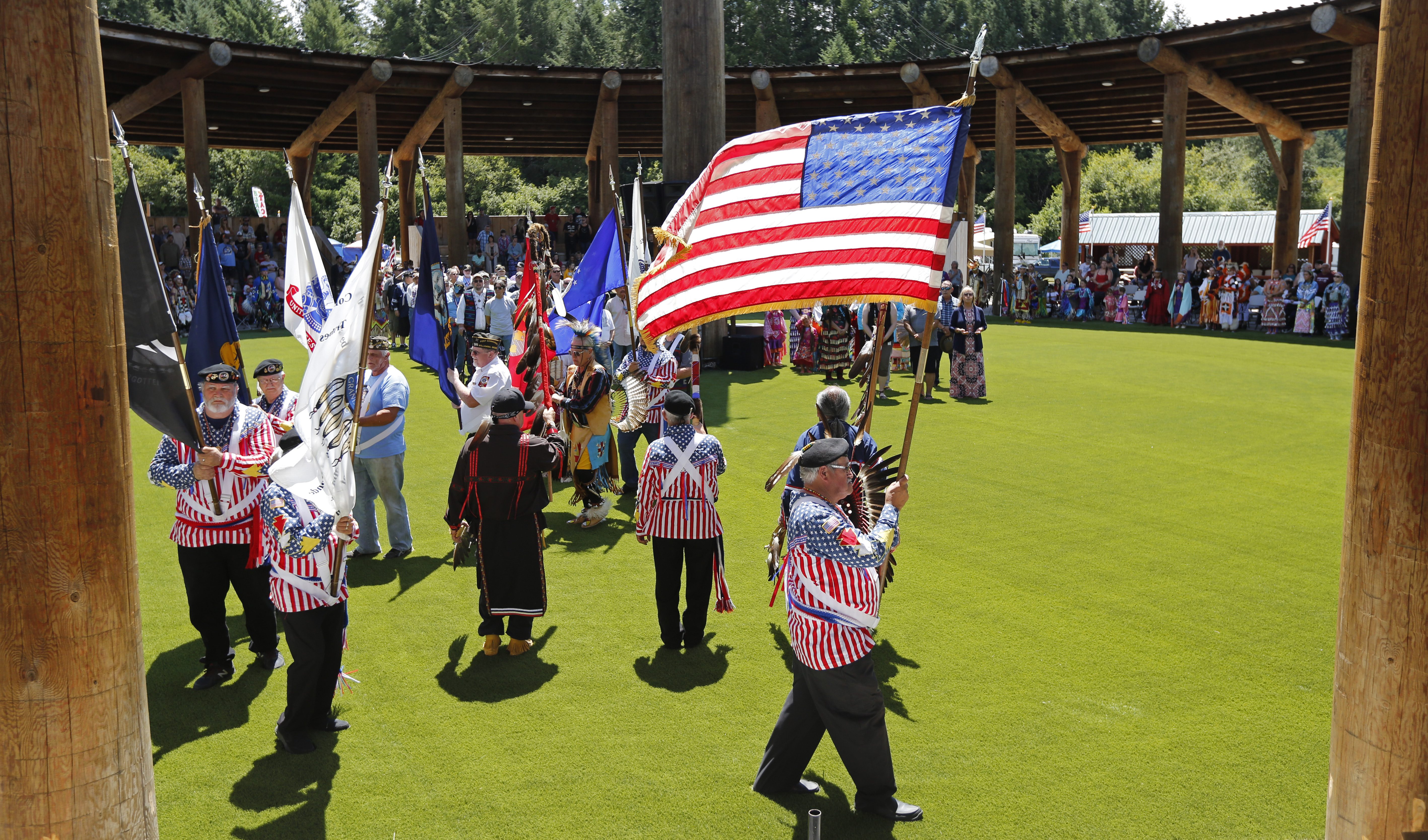 By Dean Rhodes
Smoke Signals editor
Annual Tribal events that will not be held this year because of the COVID-19 coronavirus pandemic are now stretching into August.
During a virtual General Council meeting held Sunday, May 3, General Manager David Fullerton said that the Veterans Summit and Marcellus Norwest Memorial Veterans Powwow scheduled for July 9-12 will not be held. In addition, the annual Elder Honor Day scheduled for Monday, July 13, at Spirit Mountain Casino is also canceled.
The first Veterans Powwow was held in July 1993 and Elder Honor Day has been held annually since 1999. The Veterans Summit has been held since 2013.
The annual Contest Powwow, scheduled for mid-August, also has been canceled.
Those four events joined a slew of annual Tribal events and programs that have been canceled, postponed or rescheduled that started in March with the Agency Creek Round Dance that was to be held April 3-4.
Other events and programs that have been affected included a March 18 Chat With the Chief, the April 5 General Council meeting in Eugene, the annual Tribal Housing Easter egg hunt, the May 16 Mental Health Awareness Walk, the annual trip to the American Museum of Natural History in New York City to visit Tamanowas and the complementary three-week internship for Tribal youth, the Student Youth Employment Program, the Summer Youth Work Crew work experience at Natural Resources, the annual Canoe Journey and the annual Memorial Day event held at the West Valley Veterans Memorial.