Tribal Government & News
Tribal Council OKs applying for $952,381 firefighting grant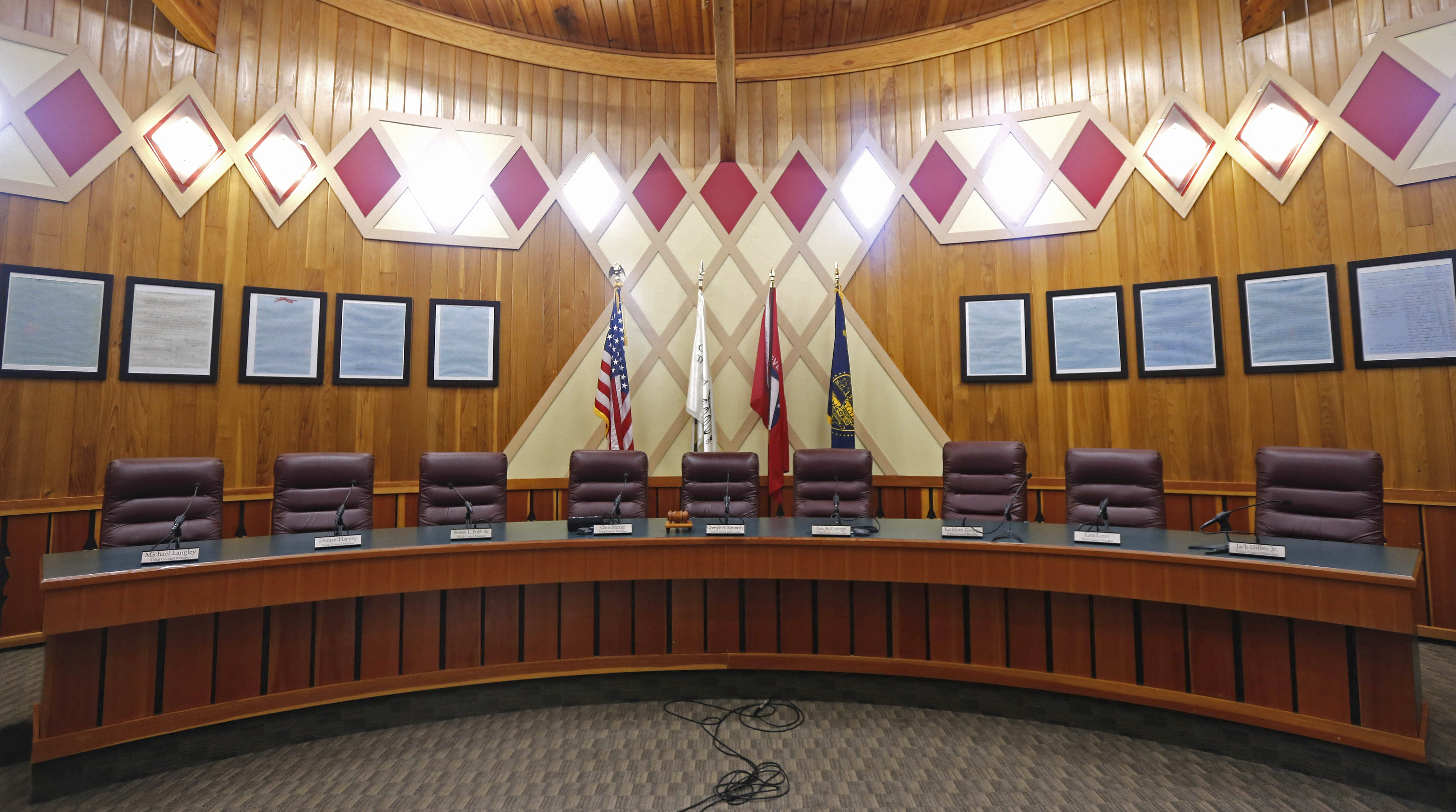 By Dean Rhodes
Smoke Signals editor
Tribal Council approved applying for an almost $1 million firefighting grant from the U.S. Department of Homeland Security during its Wednesday, March 4, meeting.
If received, the $952,381 grant would fund the purchase of a new fire engine, 20 portable radios and other fire engine equipment, 20 self-contained breathing units and 40 sets of protective clothing for firefighters stationed in Grand Ronde. The Tribe would provide 5 percent in matching funds of $47,619.
"As a Tribe, we are constantly looking for ways to improve and expand services to the Grand Ronde community," said Deputy Press Secretary Sara Thompson. "We currently have grants that support emergency management, Tribal police, community health and much more. The grant for firefighting equipment is part of the Tribe's ongoing commitment to public safety."
The $1 million Grand Ronde Fire Station opened in June 2010 and was built by the Tribe. Since then, the Tribe has budgeted funds to pay for West Valley Fire District staffing that has shortened fire and medical response times in the area. Previously, medical and fire crews were dispatched from Willamina for calls originating in Grand Ronde.
In July 2019, the West Valley Fire District entered into a regionalization effort for fire and emergency medical services with the Sheridan and Southwest Polk fire departments, which now covers 535 square miles and has eight stations, including the one in Grand Ronde.
In other action, Tribal Council:
Approved adoption of the Government Administration Ordinance, which combines and updates selected provisions from the Government Purpose, Tribal Government Organization and Procedures ordinances. The three older ordinances had not been updated since 1994 and the new ordinance better reflects the current organization of the Tribal government;
Approved Shayla Myrick Meyer for a group of Tribal members who can serve on Tribal Court's Tribal Member Review Board;
Approved signing a memorandum of understanding with the Oregon Department of Veterans' Affairs to provide training and accreditation of a Tribal veterans' service officer. The state will provide $25,000 annually toward the new position that will help Tribal veterans access their benefits;
Extended until April an agreement with four other Tribes regarding a Collins Foundation Grant that is funding research into Tribal natural resources losses in the Portland Harbor superfund site;
Approved a blanket resolution that will allow Natural Resources staff to apply for various Oregon Watershed Enhancement Board grants not to exceed $15,000 to fund mitigation work on Tribal lands;
Approved enrolling the 665-acre Noble Oaks and 61-acre Ahsney conservation properties outside of Willamina and Rickreall, respectively, into the U.S. Fish & Wildlife Service's Partners Program, which works with landowners to conserve, protect and enhance fish and wildlife and their habitats. The agreements run through 2030;
And approved the Wildlife Area Site Management Plan for the 33-acre Chahalpam 3 conservation property in Marion County. Tribal Fish & Wildlife Program Manager Kelly Dirksen said during the Feb. 25 Legislative Action Committee meeting that the property is "pristine" and the plan primarily calls for monitoring and maintenance.
The entire meeting can be viewed by visiting the Tribal government's website at www.grandronde.org and clicking on the Government tab and then Videos.