Health & Education
Tribe hires Suiter to head Behavioral Health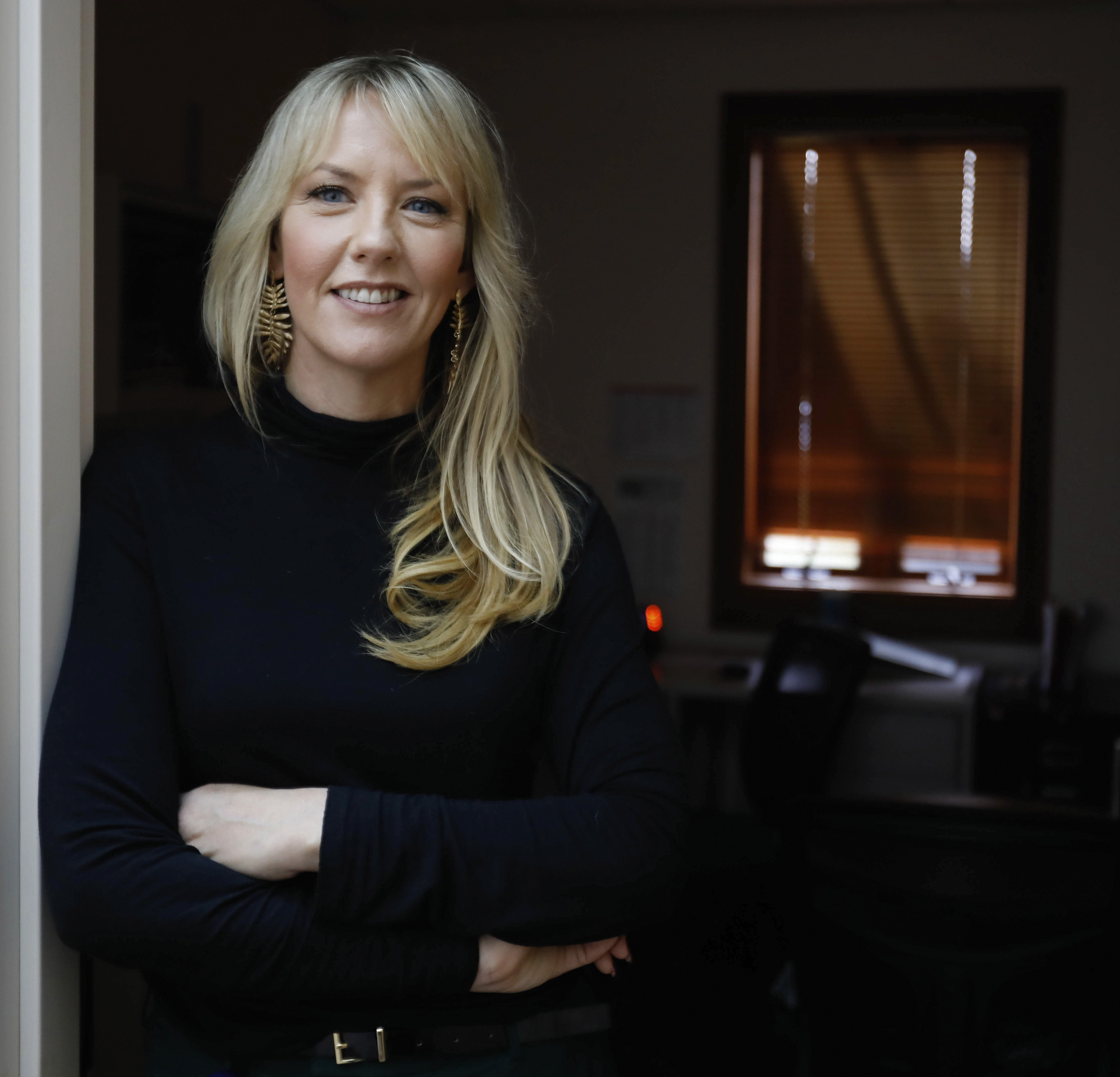 Danielle Frost
Smoke Signals staff writer
The Confederated Tribes of Grand Ronde has its first Behavioral Health administrator.
Caroline Suiter, 41, began working for the Tribe in November. The new position was created as part of a reorganization within the program.
"This position will support our providers and program so that our providers can focus on great patient care," Health & Wellness Center Business Office Manager Tresa Mercier says. "I think Caroline's experience and education makes her a great fit for the Behavioral Health program. She has a calming energy about her with fresh ideas and knowledge."
Suiter applied for the position after earning her master's degree in public health from the University of Arizona in Tucson.
"I've always been interested in working for a Tribe and this position is ideal to me," Suiter says. "Treating the whole person is emphasized."
A native Oregonian, Suiter grew up attending powwows because her father's side of the family is from the Comanche Tribe.
She graduated from South Eugene High School in 1997 and earned a bachelor of arts degree in English and psychology from the University of Oregon in 2004. She is a first-generation college student, although her mother eventually earned a Ph.D. while Suiter was in her 30s.
For more than 10 years, she worked in outpatient behavioral health services in Lane County as an administrator, with a primary focus on supporting efforts to integrate behavioral health into primary care by having those services in the same office.
After moving to Tucson in 2016 to pursue her master's degree, Suiter worked as a consultant for a private company that contracted with Indian Health Service and the Bureau of Indian Affairs to assess how to design their medical clinics to improve care.
Most recently, she lived in Bend and worked on two projects with Deschutes County as part of an internship. Those included a community health needs assessment and creating a health education program for individuals with severe mental illnesses and chronic diseases such as diabetes.
As the Grand Ronde Tribe's new Behavioral Health administrator, Suiter says she is hoping to learn extensively about the Health & Wellness Center's goals for 2020.
"I know they currently have a medication-assisted treatment program and I have been working with that staff to integrate Behavioral Health," she says. "Given my personal interest in the topic, I'm hoping we can integrate Medical, Dental and Behavioral Health to make it more multi-disciplinary. Also, I want to bridge gaps to make sure we serve the community to the best of our ability."
In the future, Suiter says she would like to see more Behavioral Health therapists and integrate peer services.
"Peer services are having someone in recovery who has had life experiences and can work and relate with what people have gone through," she says.
Suiter lives in Lincoln City with her husband, Jeff, and two dogs: Spencer, an Italian greyhound, and Sadie, a whippet. In her spare time, she enjoys training for triathlons and is a sponsored member of Team Zoot.