Tribal Government & News
Tribal Council approves contract to build Child Development Center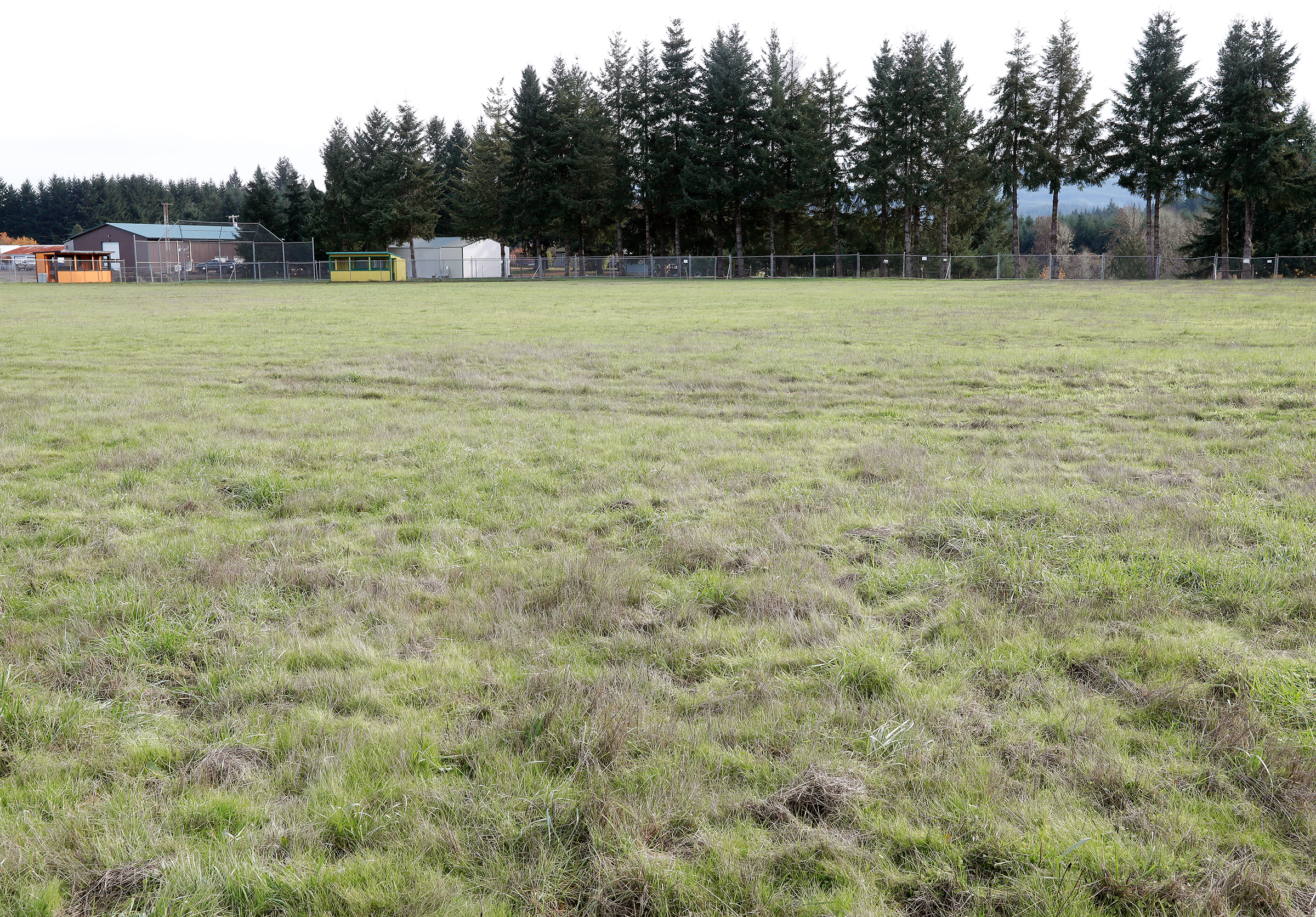 By Dean Rhodes
Publications coordinator
Tribal Council approved a $16.3 million contract with Triplett Wellman of Woodburn on Wednesday, Nov. 15, to construct a new Child Development Center on the Tribal campus.
Engineering and Planning Manager Ryan Webb said during the Tuesday, Nov. 14, Legislative Action Committee meeting that the one-story, 26,000-square-foot building will include 12 classrooms, outdoor play areas, community room, large commercial kitchen, 16 administrative offices, break room, restrooms and other support areas.
"It's a big building," Webb added.
The building will be constructed where the current softball field is located adjacent to the old powwow grounds courtyard in front of the Governance Center. The area was recently fenced off in preparation for construction to begin.
Webb said the building will take approximately one year to construct and should be open in December 2024.
Funding for the Child Development Center is a combination of American Rescue Plan Act monies, grants from foundations and Tribal dollars, Webb added.
In other action, Tribal Council:
Approved the seventh supplemental budget of 2023 to allocate $2.94 million more for the construction of the Public Health/Vaccine Clinic building currently under construction at the entrance to the Tribal campus off Grand Ronde Road. The 10,000-square-foot building near the clinic will include epidemiology services, exercise classes, social activities and vaccination clinics. It also will have a demonstration kitchen and outdoor salmon pit and gathering area. The project is being funded by an Indian Community Development Block Grant and Health & Wellness Clinic revenues;
Approved an amendment to a cooperative agreement with the Environmental Protection Agency that will fund the Tribe's work on the Portland Harbor Superfund Site cleanup in 2024. Lands Department Project Administrator Brandy Humphreys said the Tribe is requesting $417,254 in 2024 because a lot of remedial work is on tap in 2024;
Approved a $741 timber revenue payment to be made in conjunction with the fourth-quarter per capita distribution on Tuesday, Dec. 12;
And approved the enrollment of one infant into the Tribe because he or she meets the requirements outlined in the Tribal Constitution and Enrollment Ordinance.
To watch the entire meeting, visit the Tribal government's website at www.grandronde.org and click on the Videos tab.