Tribal Government & News
Planned enrollment pause ends before it begins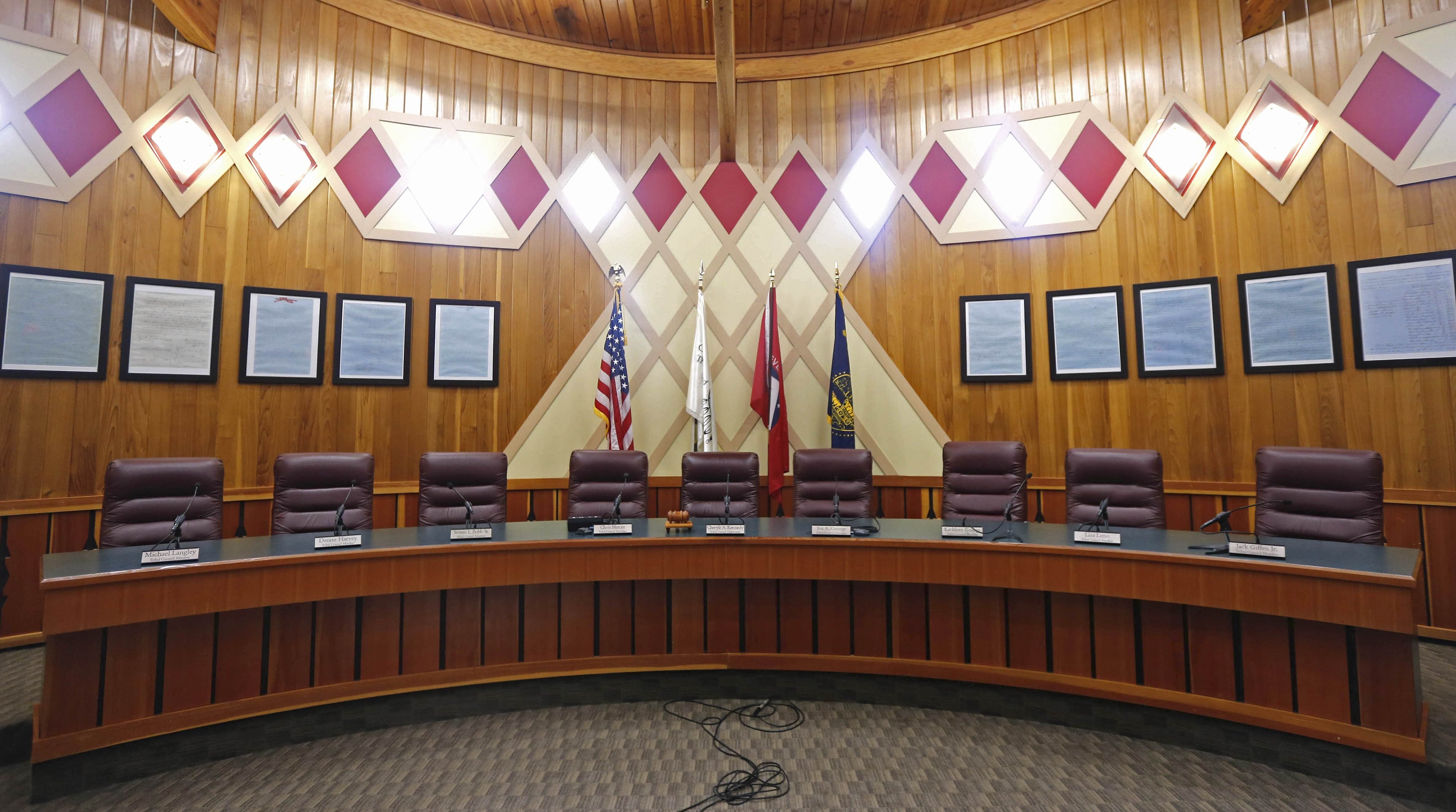 By Danielle Harrison
Smoke Signals assistant editor/staff writer
Tribal Council has decided to forgo a planned yearlong pause on enrollments set to begin this month.
The announcement was made exactly two weeks after a planned pause was announced at the end of the March 22 Tribal Council meeting.
The pause would have affected any enrollment actions containing a blood quantum component until April 28, 2024, including original applications, blood quantum correction applications and Restoration Roll corrections – essentially anything that had to do with enrollment.
"Since then, we have had some great conversations with Tribal members and amongst ourselves as a council," Tribal Council Secretary Michael Langley said during the Wednesday, April 5, Tribal Council meeting. "We're grateful to everyone who came forward and shared their voice, their stories, and their vision for the future of our Tribe.
"Tribal Council has taken what we have heard and developed a path forward for immediate action. First, Tribal Council will not be moving forward with a pause on enrollment. Second, Tribal Council has directed staff to move the enrollment applications that are currently waiting to be processed forward, with the legal blood quantum currently on file." 
Tribal Communications Director Sara Thompson confirmed that enrollment applications also will continue to be accepted.
"The enrollment process was never stopped and we are continuing to accept and process all incoming applications," she said in an e-mail.
The planned pause was in response to recent findings by a Tribal staff genealogist that almost 70 percent of current living Tribal members have lower provable blood quantum than what is on file with the Tribe.
Tribal Council will move forward with a series of enrollment meetings to gather more input and decide next steps regarding the Tribe's error-plagued enrollment files.
"We must continue our conversations around the future of enrollment and how we move forward," Langley said. "We hope that you will continue to join us at our upcoming enrollment meetings and workshops so that we can continue that work."
The meetings will be held in a hybrid format on Zoom and in-person at 5:30 p.m. Thursday, April 13; Wednesday, April 19; Thursday, May 4; Wednesday, May 17; and Thursday, June 1.  
All meetings will be at the Tribal Governance Center, with the exception of May 4, which will be at Portland State University's Native American Student and Community Center, 710 S.W. Jackson St.