Tribal Government & News
Tribal Council adds 24 more names to Restoration Roll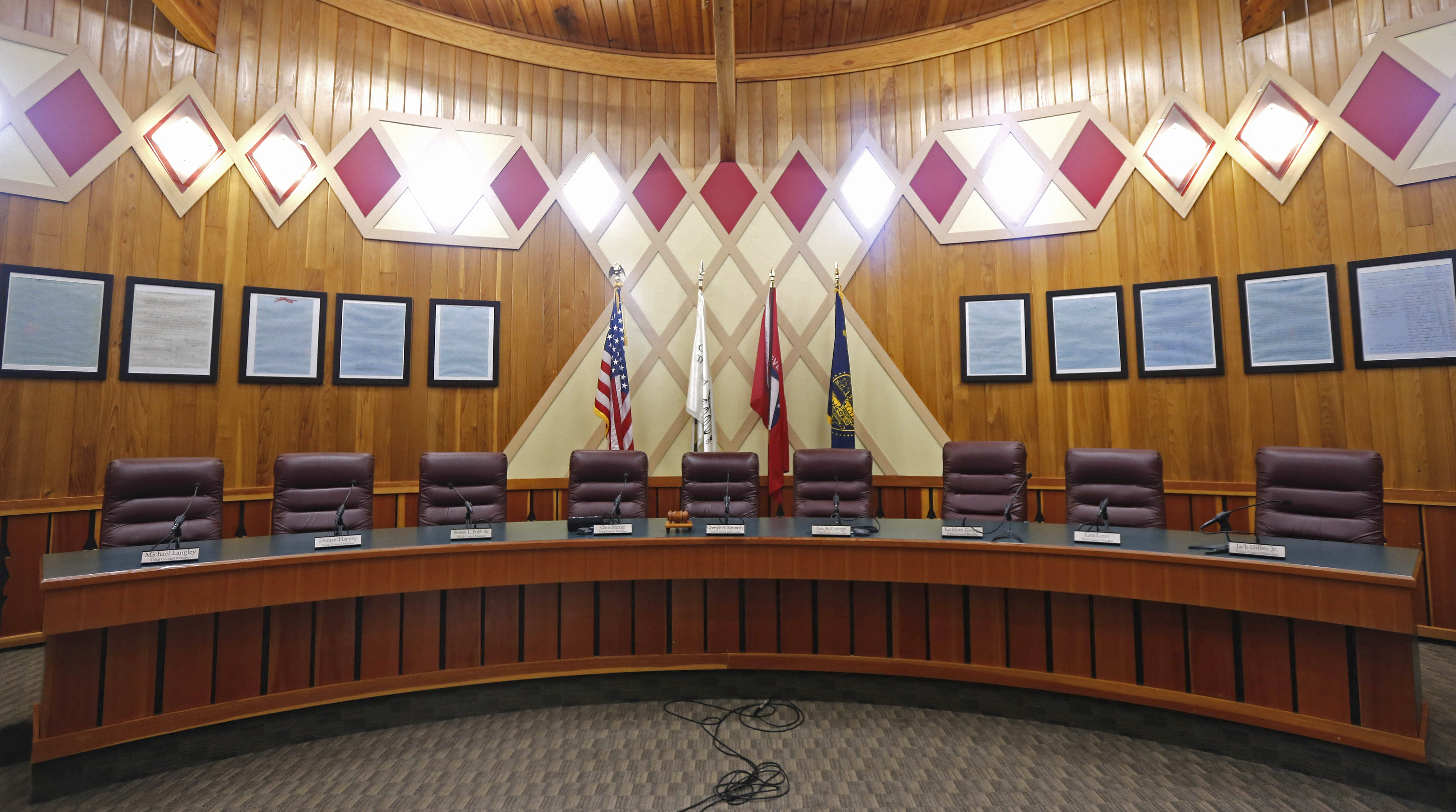 By Dean Rhodes
Smoke Signals editor
The Grand Ronde Tribe's effort to ensure that all Tribal members who should have been on the Restoration Roll are eventually placed on the historically important list continued as Tribal Council approved adding 24 more names to it during its Wednesday, Feb. 19, meeting.
The addition of 24 more names brings the total for this year to 55 additions to the Restoration Roll. In 2019, Tribal Council added 204 Tribal member names to the roll.
The Restoration Roll was the first roll compiled of Grand Ronde Tribal members after Nov. 22, 1983. However, because the membership had become so dispersed during the 29 years of Termination, all those who should have been included could not be identified at the time or were unaware that they should have had their names on the roll.
The current process, which requires Tribal members to apply for addition to the Restoration Roll, allows a Tribal member who was living on Aug. 13, 1954, and born to a member of the Confederated Tribes of Grand Ronde, to be added.
In November 2018, Tribal Council approved a resolution that established criteria for consistently applying the phrase "entitled to be on the membership roll of the Tribe on Aug. 13, 1954" as meaning that the person was entitled to be on the roll if that person was alive on that date and born to a Tribal member.
The names now move forward to the Department of the Interior for approval.
In other action, Tribal Council:
Declared Friday, March 13, as the first per capita payment date of 2020;
Approved the agenda for the Sunday, March 1, General Council meeting that will be held in the Community Center. The program report will survey Tribal economic development efforts and a Community Input meeting seeking advisory vote ideas for the September Tribal Council ballot will be held immediately afterward;
Approved applying for a U.S. Department of Justice Tribal Assistance Solicitation Grant that would fund a new police vehicle and additional officer for the Tribal Police Department and largely fund two positions within the Domestic Violence Program within the Social Services Department;
Approved a memorandum of understanding with the Willamette Valley Native Plant Partnership that will allow the Tribe access to locally sourced seeds and plant materials to help Tribal restoration projects within the Natural Resources Department. The Tribe has participated in the partnership since 2015;
Appointed David Leno and John A. Clark to serve on the Timber Committee with terms expiring in March 2021;
And approved blood quantum corrections for three Tribal members.
The entire meeting can be viewed by visiting the Tribal government's website at www.grandronde.org and clicking on the Government tab and then Videos.