Tribal Government & News
Tribal member Angela Sears takes over at Spirit Mountain Community Fund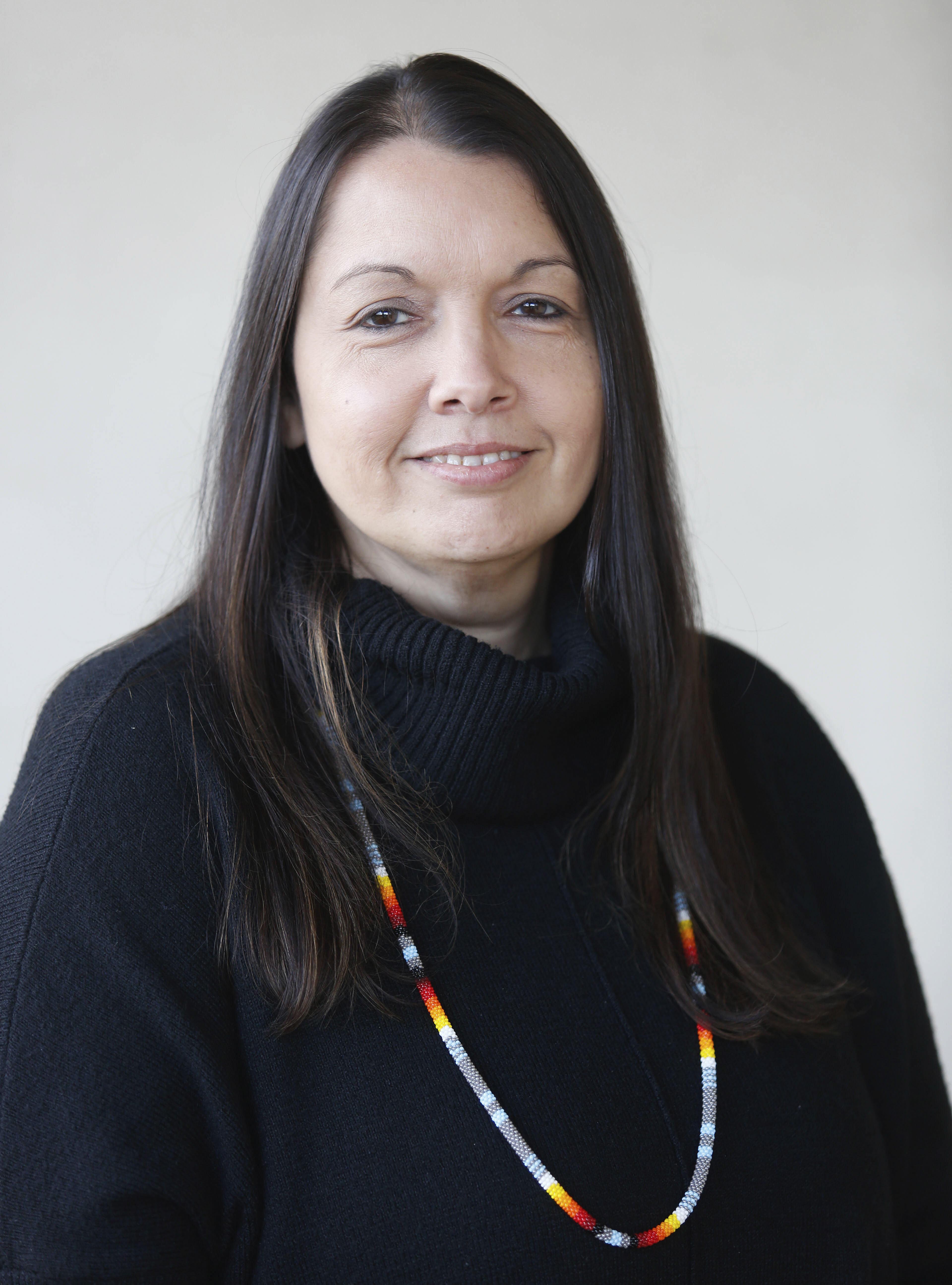 By Dean Rhodes
Smoke Signals editor
Tribal member Angela Sears has been named the new director of Spirit Mountain Community Fund, succeeding Michael Cherry, who resigned upon being elected to Tribal Council in September.
Sears, 50, has been the Community Fund's program coordinator since 2017. She takes over a staff of four employees including herself. She was offered the position on Nov. 23 and it became official on Thursday, Dec. 2.
Before joining the Community Fund, Sears worked as the advertising supervisor at Spirit Mountain Casino from December 2012 to May 2017.
"In my four and a half years working with Michael, we've worked really closely together to make a lot of changes to our grant-making programs, applications and processes, and I think we're in a good place right now at the fund," Sears said. "So I think I'm going to pick up where Michael left off and carry on."
Sears' Native heritage includes Rogue River, Clackamas and Rosebud Sioux ancestry. She is the daughter of Dennis Sears and Patricia Petite Sears. Her maternal grandparents were James Petite (Rogue River and Clackamas) and Rebecca Reynolds (Rosebud Sioux).
She grew up in the Oregon coastal town of Florence, but visited Grand Ronde often as a child to visit her grandmother and attend powwows.
She earned a bachelor's degree in journalism and communications from the University of Oregon. She graduated as a member of the Phi Theta Kappa Honor Society in 2006.
Under the gaming compact the Tribe signed with the state of Oregon, the Community Fund receives 6 percent of Spirit Mountain Casino proceeds and distributes the funds to nonprofit organizations in 11 northwestern Oregon counties that work in the areas of arts and culture, environmental preservation, education, health, historic preservation and public safety.
Sears reports to an eight-member Board of Trustees that includes three Tribal Council members – Denise Harvey, Jack Giffen Jr. and Kathleen George.
"Angie has always been a dedicated employee and has good experience for the job," Harvey said. "She has worked for the Tribe and casino for many years and is very knowledgeable."
In addition to leading the Community Fund, Sears serves on the five-member Grand Ronde Editorial Board, which supervises the editor of Smoke Signals and ensures that the Tribal newspaper reports Grand Ronde Tribal news in a fair and unbiased manner and remains free of any undue political influence from Tribal Council or Tribal administration.
Sears said she still plans to continue serving on the Editorial Board in addition to her new duties with the Community Fund.