Tribal Government & News
Tribal government resumes normal work schedules, operations as COVID cases decline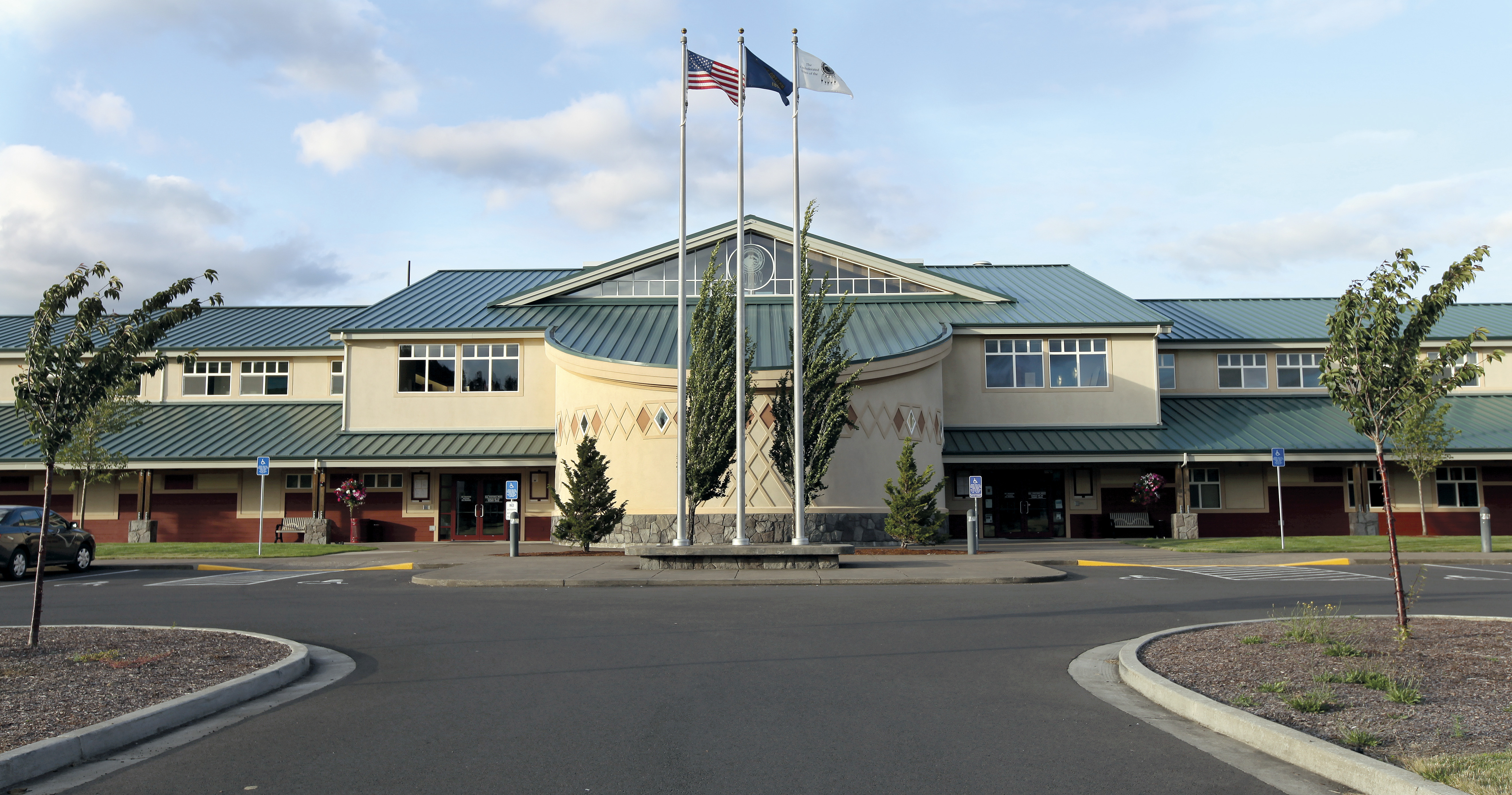 By Dean Rhodes
Smoke Signals editor
With a declining active number of COVID-19 cases being reported and only two new cases, Tribal governmental employees resumed normal work schedules and operations on Monday, Nov. 1.
The number of active cases decreased from a high of 57 that was recorded at the end of September, according to COVID-19 cases numbers posted at www.grandronde.org.
General Manager David Fullerton encouraged employees to continue to social distance, wear masks and sanitize.
"We are not encouraging public meetings or gatherings onsite at this time, but look forward to a less restrictive campus soon," Fullerton said in an all-employee e-mail sent on Thursday, Oct. 28.
The paused re-opening of the government started in early August as the Delta variant surged in Oregon. Only essential employees were allowed on campus for two months and employees who reported to work were required to wear masks outside of their offices. It was the first closure in three months.
The Grand Ronde Health & Wellness Center was tracking 11 active cases as of Thursday, Oct. 28. The center has conducted 3,408 COVID-19 tests with 209 positives, which translates into a 6.1 percent positivity rate.
Meanwhile, the Health & Wellness Center is now offering COVID-19 booster doses of the Moderna vaccine to eligible individuals, Health Services Executive Director Kelly Rowe announced on Tuesday, Oct. 26.
To be eligible, people must be 65 or older, 18 to 64 years old with underlying medical conditions, 18 or older in a long-term care situation or 18 to 64 and older at increased risk of exposure or transmission because of their occupational setting.
The center will provide boosters to Tribal members and their spouses, other Native Americans and their spouses and families, Tribal employees and their families and established patients.
The Moderna booster dose can be administered to eligible individuals who are six months past their second vaccine dose. To make an appointment, call 503-879-2032 to schedule a booster dose.
People also can used the COVID vaccine finder to find another vaccination site at www.vaccines.gov/search/.