Tribal Government & News
Tribal member purchases insurance agency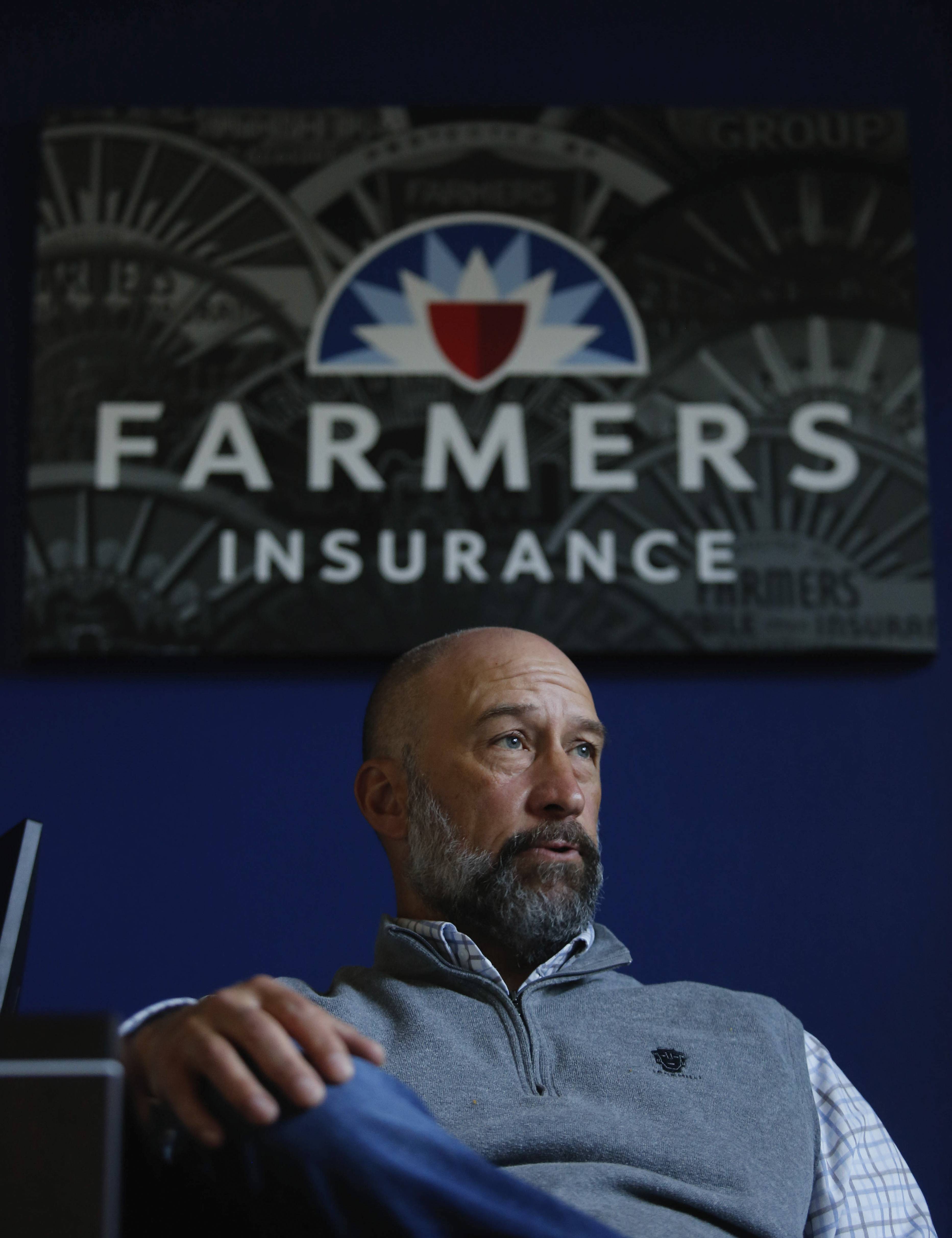 By Danielle Harrison
Smoke Signals staff writer
SALEM – A chance meeting at one of the Tribe's vaccination clinics last winter led to Tribal member Darrel Lawrence purchasing a Farmers Insurance branch in Salem.
Lawrence, 54, was standing in a long line at a vaccination clinic when he noticed a man wearing a Farmers Insurance shirt. Lawrence, who was in the process of becoming an agent, started chatting with him and learned he was planning to sell his business.
"I was working with the Eugene district and had planned to buy a location in Albany, but the owner kept dragging his feet," Lawrence said. "So, I was really excited to learn there was one in Salem because I live there. It was a thumbs up all around."
Lawrence officially took over operations as of Sept. 1 and offers auto, home, renters, condominium, business and life insurance. He also has specialty insurance for items such as off-road vehicles and mobile homes.
Lawrence's last job was as a financial advisor with Merrill Lynch, so he is also able to offer retirement savings plans through Farmers.
"That was another big attraction to this business for me," he said. "I could still offer retirement plans as a licensed financial advisor."
His biggest challenge so far has been handling the day-to-day servicing of customer accounts.
"I'm trying to get over the hump of people who are surprised the former agent sold the business," Lawrence said. "It's been challenging convincing the customers I don't plan on going anywhere."
Another challenge has simply been adjusting to a new business system and learning more about home and auto insurance accounts.
"It's taken some getting used to," Lawrence said.
The most enjoyable part of his new job has been the independence encouraged from the corporate office.
"Farmers will coach you and support you, but also allows you to run your business as you see fit," he said.
Goals for the next year include growing the business, but like nearly everyone else, the labor shortage is affecting Lawrence.
"I'm looking for some people to work for me and they can make their own schedule if they like," he said. "It would be good for someone who is retired and wants to make some extra money. I'd also like to find a new office location and grow my book of business."
Lawrence's Tribal roots come from his mother, Victoria Tom Lawrence, and his grandfather, Leon "Chips" Tom, who also served on Tribal Council from 1991 to 1999.
"I want other Tribal members to know I will provide attention to detail, customer service and a sense of community," he said. "Farmers isn't the cheapest, but you will have a local guy who will answer the phone and can meet your needs."
He gave an example of Farmers claim turnaround times as a way in which the company excels, even though their prices are not as low as some other insurance providers.
"My brother's house burnt down in Detroit during the fires last year and he was reimbursed for the value within eight days," Lawrence said. "The biggest part about serving people is promptly getting back to them and getting them what they need. You can't go wrong from there."
In his spare time, Lawrence enjoys playing pickle ball, golfing and "everything outdoors."
He has a wife, Kristie, and two children, Tribal members Rylie, 24, and Davis, 20.
Lawrence also served as the Tribe's Hatfield Fellow in 2011-12, working in Rep. Suzanne Bonamici's office.
Lawrence's office is located at 4985 Battle Creek Road S.E., Suite 102, and he can be reached at 503-399-1077 or dlawrence1@farmersagent.com.