Culture
Walking On -- June Lorraine Olson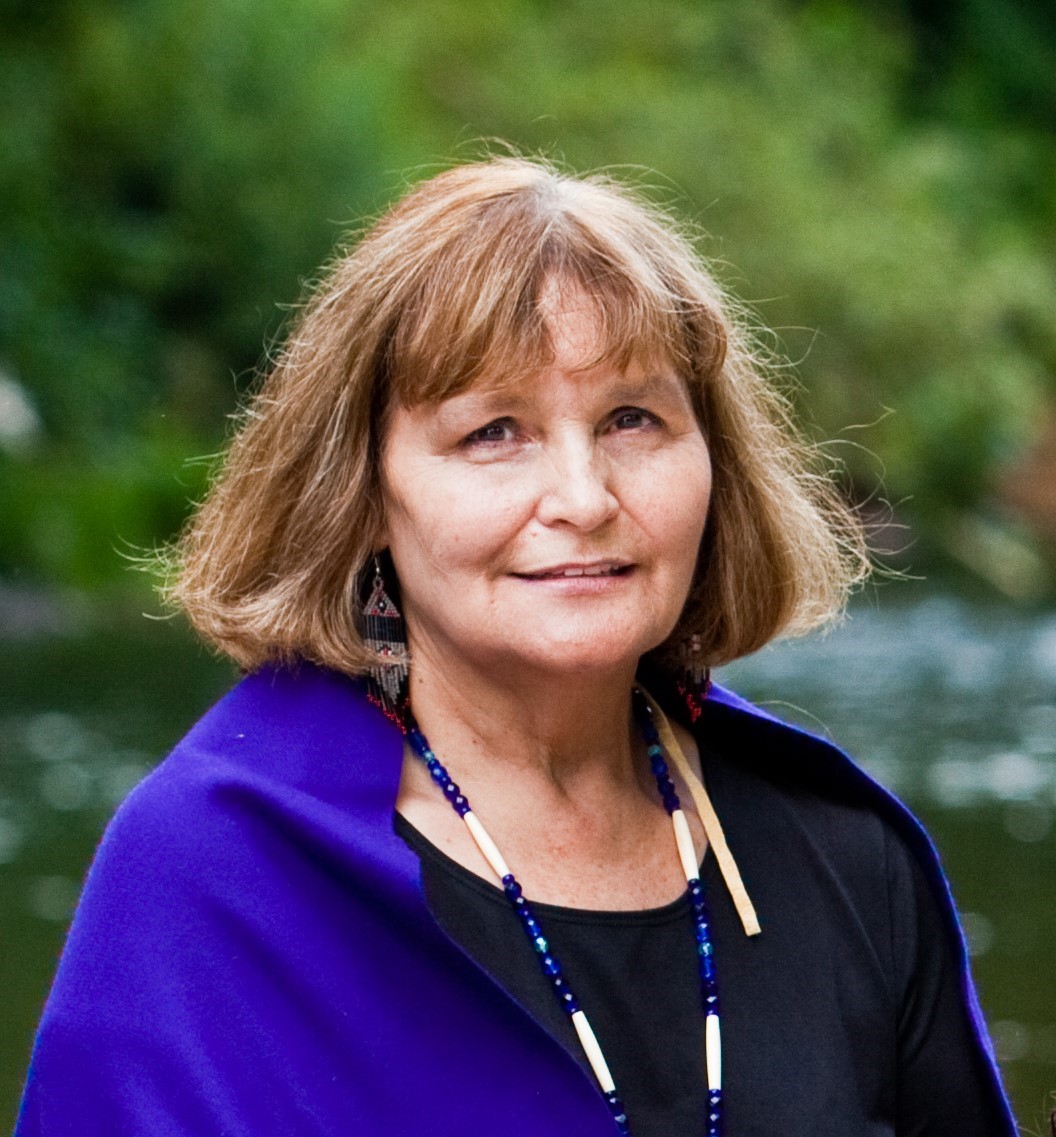 June Lorraine Olson
Jan. 1, 1948 – Sept. 13, 2021
Grand Ronde Tribal Elder June Olson walked on Monday, Sept. 13, 2021, at the age of 73 in Milwaukie, Ore. She had been battling bladder cancer for several months and passed peacefully in her sleep with her family nearby. 
June was born Jan. 1, 1948, in Orland, Calif., to Marion Haller Davidson and Wesley West. She was the fourth of nine children, all Tribal members like their mother, Marion, and grandmother, Adeline Menard Haller.
June grew up in the city of Odell near Hood River, Ore. She attended Wy'East High School and graduated in 1966. In that same year she was married and went on to have three children including a daughter and then fraternal twins, a boy and a girl. After her marriage ended in 1983, June raised her children in Vancouver, Wash., where she worked for the Clark County Sheriff's Office as a dispatcher for much of her professional career. 
She moved to Eugene in 1990 and enrolled in classes at the University of Oregon. She graduated in 1992 with a degree in Early Childhood Education and eventually received her master's degree there as well.
Later, she came to work for the Confederated Tribes of Grand Ronde, helping to improve the Head Start program for children. It was there where she met and developed strong relationships with many of her fellow Tribal members as well as others in the Tribal community. June was eventually promoted to manager of the Tribe's Cultural Resources Department and retired from the Tribe in 2007. 
June was active in the Tribal community and Tribal government throughout her Elder years and kept up on Tribal and community events through social media. She was always very passionate about Tribal history, the telling of family stories, protecting sacred objects and, above all else, preserving Tribal traditions for the younger generations. 
She wrote and published "Living in the Great Circle: The Grand Ronde Indian Reservation from 1855-1905" in 2011. The book was well-received and has become a research tool for Tribal members and Tribal historians, especially for those of Kalapuya descent.
Over the years June became a respected historian, especially as related to Oregon's Trail of Tears, Tribal treaties and the Termination era. She enjoyed helping friends and other Tribal families research and chronicle their own family trees.  
June's other passion was spending time with her family, including her four beautiful grandchildren. She was deeply involved in their day-to-day lives and spent as much time with them as possible.
She also enjoyed card games with her family, especially progressive gin with the girls. June was an accomplished Scrabble player and she loved antiquing and discovering old collectibles and treasures.
June was a wonderful mother and grandmother, and proud Tribal Elder. She is survived by her children, Tracy Moreland and her husband Tom, Karen Page and her husband Nathan, and Clifford Olson; sisters, Joyce DeHart and husband Dillard, Jean Turman, Judith Meyer and Joannie West; brother, Wilbur West and his wife Susan; and four grandchildren, Dylan Page, Jason Page, Annie Page and Addie Moreland. She also is survived by numerous aunts, uncles, cousins, nieces and nephews.
She was preceded in death by her parents; brothers, Wesley West and Wallace West; and sister, Janice, who passed away as an infant.
A memorial service and celebration of June's life will be held at 11 a.m. Friday, Sept. 17, at the Grand Ronde Tribal gym. The service will be followed by a potluck meal at the Lighthouse Community Church on Grand Ronde Road.
In lieu of flowers, please consider a donation to the Museum of the Oregon Territory in June's memory at http://clackamashistory.org/donate.