Tribal Government & News
Kennedy poised to take lead in cumulative count for most votes received as a Tribal Council candidate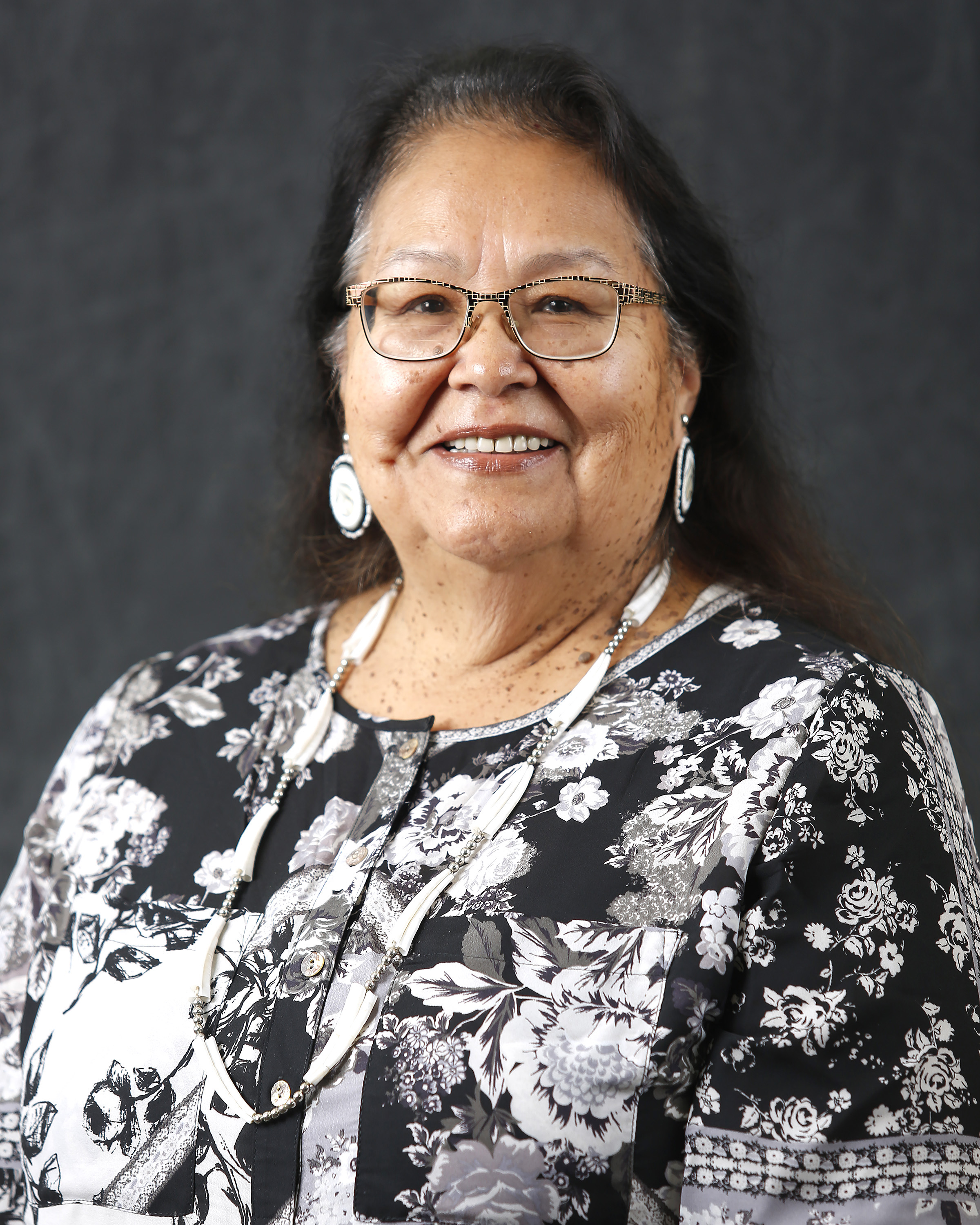 By Dean Rhodes
Smoke Signals editor
Chairwoman Cheryle A. Kennedy became the longest-serving Tribal Council member ever in April 2020, surpassing the 21 consecutive years served by former Tribal Council member Reyn Leno.
During this year's Sept. 11 election, she also stands a chance of overtaking Leno in another category -- the most cumulative votes received as a Tribal Council candidate in post-Restoration elections.
Leno, who ran for Tribal Council 13 times between 1991 and 2020, has received a cumulative total of 4,780 votes, ranging from a low of 55 votes received in 1992 to a high of 619 votes received in 2019.
Kennedy, who is running for her eighth consecutive term on Tribal Council this year, has run 10 times between 1984 and 2018. She has accumulated 3,815 votes in those campaigns, leaving her 965 votes behind Leno's cumulative total.
The third-place finisher in last year's election, which also featured five candidates, was Chris Mercier. He received 966 votes.
Gone are the days when 150 votes would win a Tribal Council election, such as in 1993 for Mark Mercier. A combination of a dwindling number of candidates combined with an apparent Tribal voter preference for experience and incumbents and an increasing number of potential voters has seen individual candidate vote totals skyrocket from what was an all-time high of 712 – Kennedy in 2018 – to more than a 1,000 votes for Lisa Leno in 2020 election.
Considering Kennedy's electoral track record, her chances have to be considered better than average to overtake Leno. She has been the No. 1 recipient of votes five of the last seven times she has run for Tribal Council and has lost only one recent election when she finished fourth in 1999. The average number of votes received by the most popular candidate over the last four Tribal Council elections is 791.
According to a Smoke Signals survey of the longest-serving Tribal Council members, the next most cumulative votes received have been attained by current Vice Chair Chris Mercier, 4,495 votes in eight elections; Tribal Council member Jack Giffen Jr., 3,513 votes in nine elections; former Tribal Council Chair Mark Mercier, 3,481 votes in 15 elections; and June Sherer, 3,472 votes in 10 elections.
Chris Mercier, if he continues to serve on Tribal Council after his current term ends in 2023, also stands a very good chance of overtaking both Leno and Kennedy in the cumulative vote total.
Also running in the 2021 Tribal Council election are incumbents Jon A. George (1,468 cumulative votes in three elections) and Steve Bobb Sr. (2,257 cumulative votes in five elections), and challengers Perri McDaniel (704 cumulative votes in four elections) and first-time candidate Michael Cherry.
Ballots are due by 6 p.m. Saturday, Sept. 11, to count.