Tribal Government & News
Haller, Langley result closest in Tribal Council election history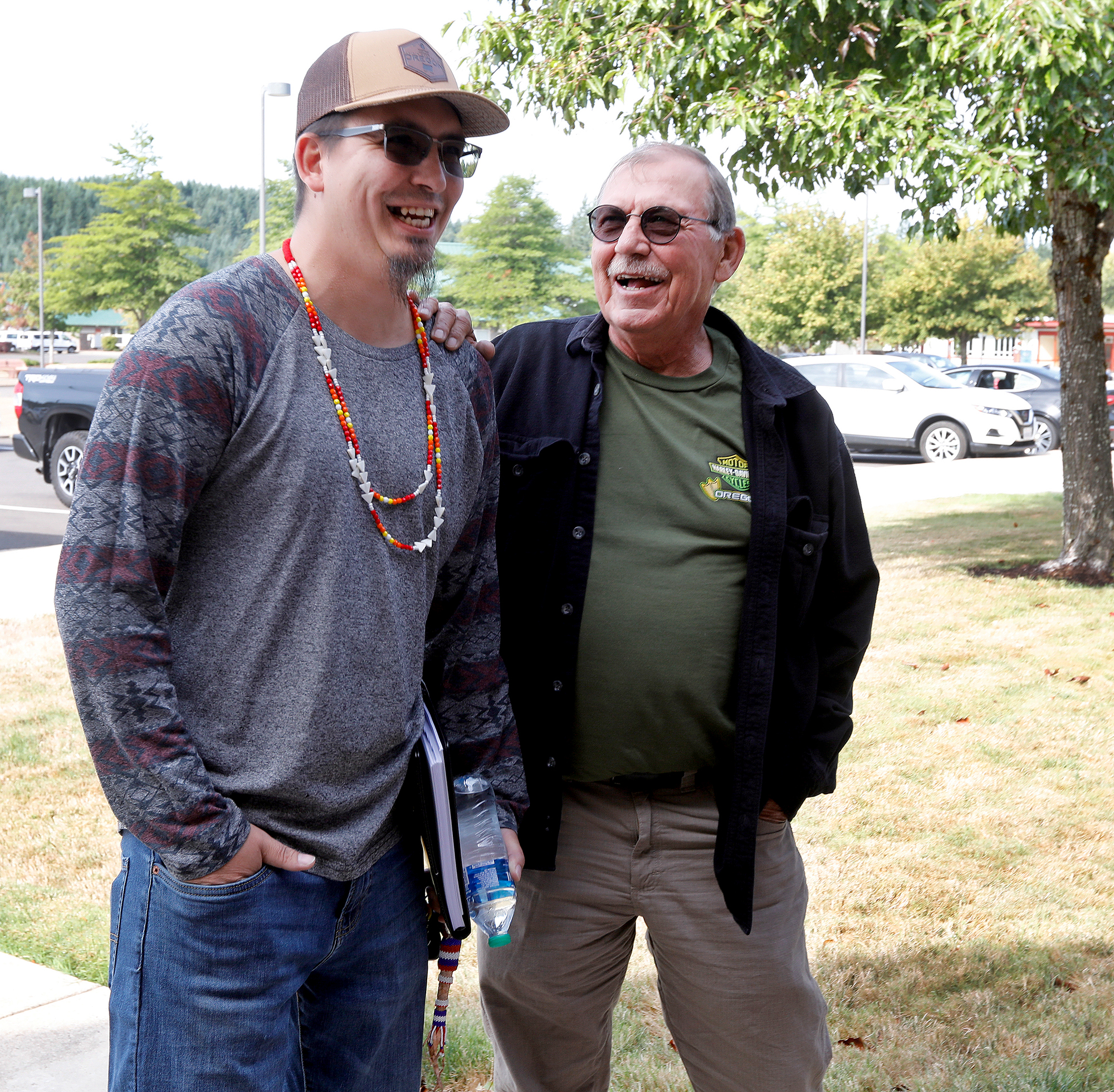 By Dean Rhodes
Publications coordinator
The one-vote difference between challenger Matthew Haller and incumbent Tribal Council member Michael Langley during the Saturday, Sept. 9, election set a new benchmark as the closest race in Tribal Council election history.
After a recount, Haller received 585 votes to finish third while Langley tallied 584 votes and lost his seat on Tribal Council after serving two terms.
The previous record for closest race between third and fourth place during a Tribal Council election occurred in 2015 when Tribal Council member Jon A. George received two more votes than the late Steve Bobb Sr. – 434 to 432 – to capture a seat on Tribal Council.
A two-vote margin also occurred in 1997 when Val Grout edged Robert Haller 254-252 for the final seat on Tribal Council. Robert Haller is Matthew's grandfather.
In 2016, Tribal Council member Denise Harvey edged Lisa Leno by three votes – 557 to 554 -- for a seat on Tribal Council. Merle Holmes also beat Merle Leno by three votes – 72 to 69 – in 1991.
Senior Staff Attorney Deneen Aubertin Keller said that if a tie had occurred for the first time ever, the Election Ordinance would mandate that the Election Board ask whether one of the candidates wanted to withdraw. If neither did, a special runoff election would be held on the second Saturday in November.
Langley would have stayed on Tribal Council until the results of the runoff election were certified. In the event that neither of the candidates is an incumbent, the council seat would remain vacant until the runoff election winner is sworn in.
Matthew Haller becomes the 50th Tribal member to be elected to Tribal Council since 1983's Restoration.