Culture
Tribal member's missing wedding video resurfaces; TikTok of her reaction goes viral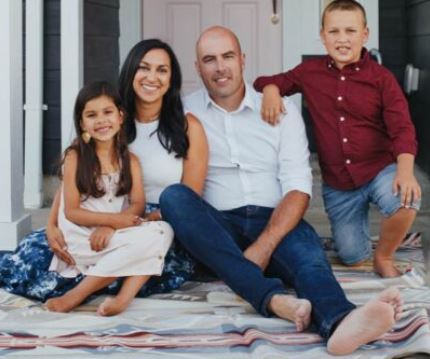 By Dean Rhodes
Smoke Signals editor
When Grand Ronde Tribal member Kayla Jenness married Drew Gottfried 14 years ago at Ogren Gardens in Eugene, one of the worst things that could happen did.
The video of their wedding went missing.
"We were told shortly after our wedding that the video had been accidentally erased," Drew wrote in a post on the app TikTok.
Unbeknownst to Kayla, a friend recently found the long-lost wedding video in a bunch of old tapes stored at their church, Life Bible Church in Harrisburg, and gave it to Drew.
"I rented a (Eugene) theater and asked if they could play it for me instead of a movie," Drew said in his TikTok post. "She had no idea what is about to play and thinks we are just here to see one of her favorite movies together. Let's see her reaction to what we thought was lost forever."
Drew posted the emotional video on Tuesday, July 20. Within 24 hours, the video of Kayla's heart-warming tearful reaction has been viewed almost 1 million times on TikTok.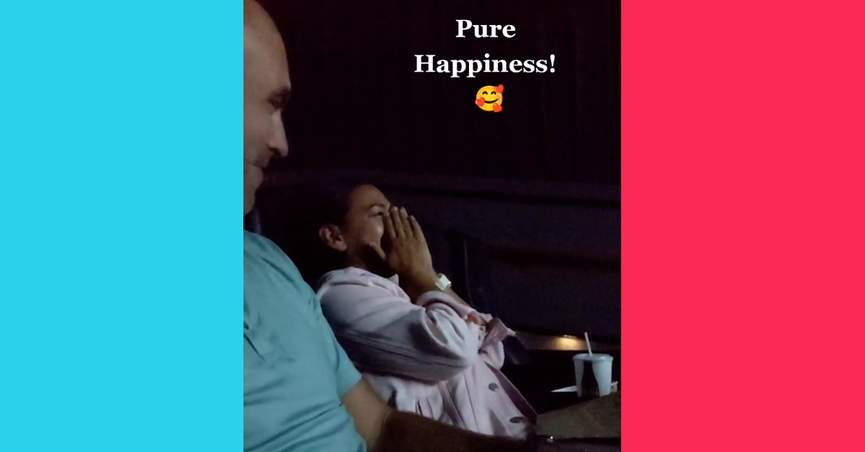 Drew, who works as a financial director at Northwest Community Credit Union out of Eugene, said that he thinks the tape originally got lost when the person who recorded it, who also worked for the church, accidentally switched it with another tape.
Drew said his wife's reaction to finally seeing the tape was "pure happiness" and added that his plan was a "successful surprise."
One of the top comments by TikTok viewer 1realhillary said: "Now I'm sitting on the toilet at 7:30 a.m. CRYING."
Drew, whose TikTok moniker is earthassassin, posted a second video about the tape and the reaction it received. "All right guys. This has been a crazy morning," he said. "I posted that video because I knew our friends and family would enjoy it, but I had no idea you guys would love it so much."
Drew and Kayla live in Springfield and have a 9-year-old son and 7-year-old daughter.
Kayla owns Wild Blackberry Moccs and is the daughter of Grand Ronde Editorial Board member and former Tribal Council member Andy Jenness.
To watch the video, visit Drew Gottfried (@earthsassassin) TikTok | Watch Drew Gottfried's Newest TikTok Videos or see the snopes.com article Wife Surprised with Lost Wedding Tape on Anniversary in Viral TikTok Video | Snopes.com.