Health & Education
Native American-themed books given to all Willamina students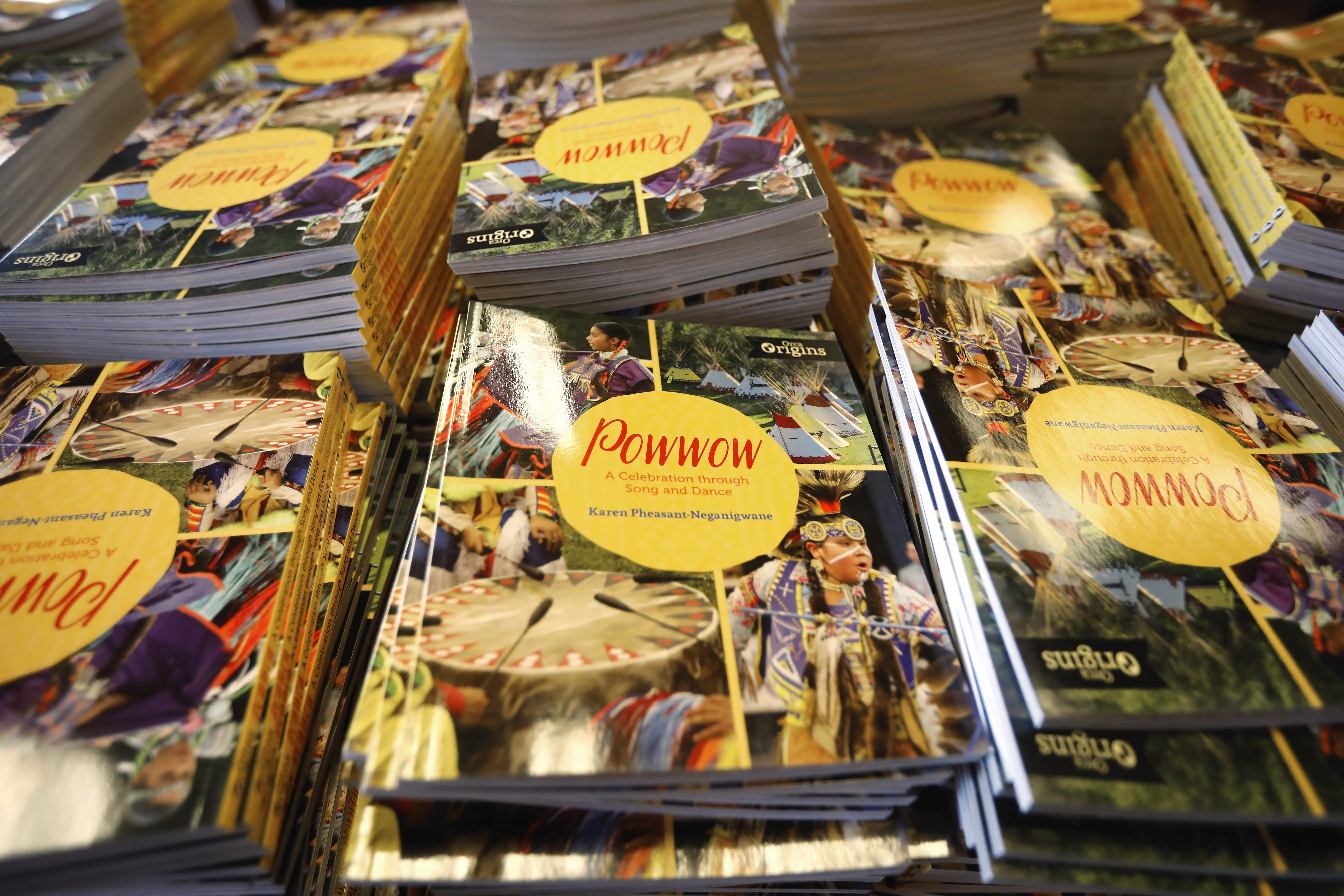 By Danielle Harrison
Smoke Signals staff writer
WILLAMINA -- Every Willamina School District student will have access to a Native American book collection this summer thanks to extra funds from an Oregon Department of Education grant.
Rebecca Arredondo is the school district's Tribal Attendance Promising Practices program advocate. Typically, the program provides different incentives and celebrations to support Tribal families within the district and encourage regular school attendance for elementary-aged students.
However, due to the COVID-19 pandemic, most of the program's grant money wasn't spent because in-person events and programs were canceled.
"That left some unused funds and the ODE was able to pass along that money to TAPP sites across Oregon," Arredondo said. "We were thrilled to get additional money to spend this year."
After brainstorming ideas with Superintendent Carrie Zimbrick, the district decided to put together a list of 10 Native American-focused books for kindergarten through 12th grade students, and distribute a set to each district family.
Tribal Librarian Kathy Cole, Chinuk Wawa Education Program Manager Ali Holsclaw and Tribal Youth Education Academic Coach Cheyanne Heidt helped select the books.
The district received an extra $51,000 in TAPP funds, which is being used to purchase approximately 550 copies of each book.
"Kathy Cole also gave me a great list of books and helped with ordering 'Indian No More,' and Ali Holsclaw helped review the list," Arredondo said. "I was so excited about this because I love books. We had a big list and had to narrow it down to 10."
The books titles are: "Frybread: A Native American Family Story," "When We Were Alone," "Coyote in Love: The Story of Crater Lake," "Indian No More," "Jo Jo Makoons: The Used-To-Be Best Friend," "In the Footsteps of Crazy Horse," "Powwow: A Celebration of Song and Dance," "Native Athletes in Action!" "Code Talkers" and "The Absolute True Diary of a Part-Time Indian."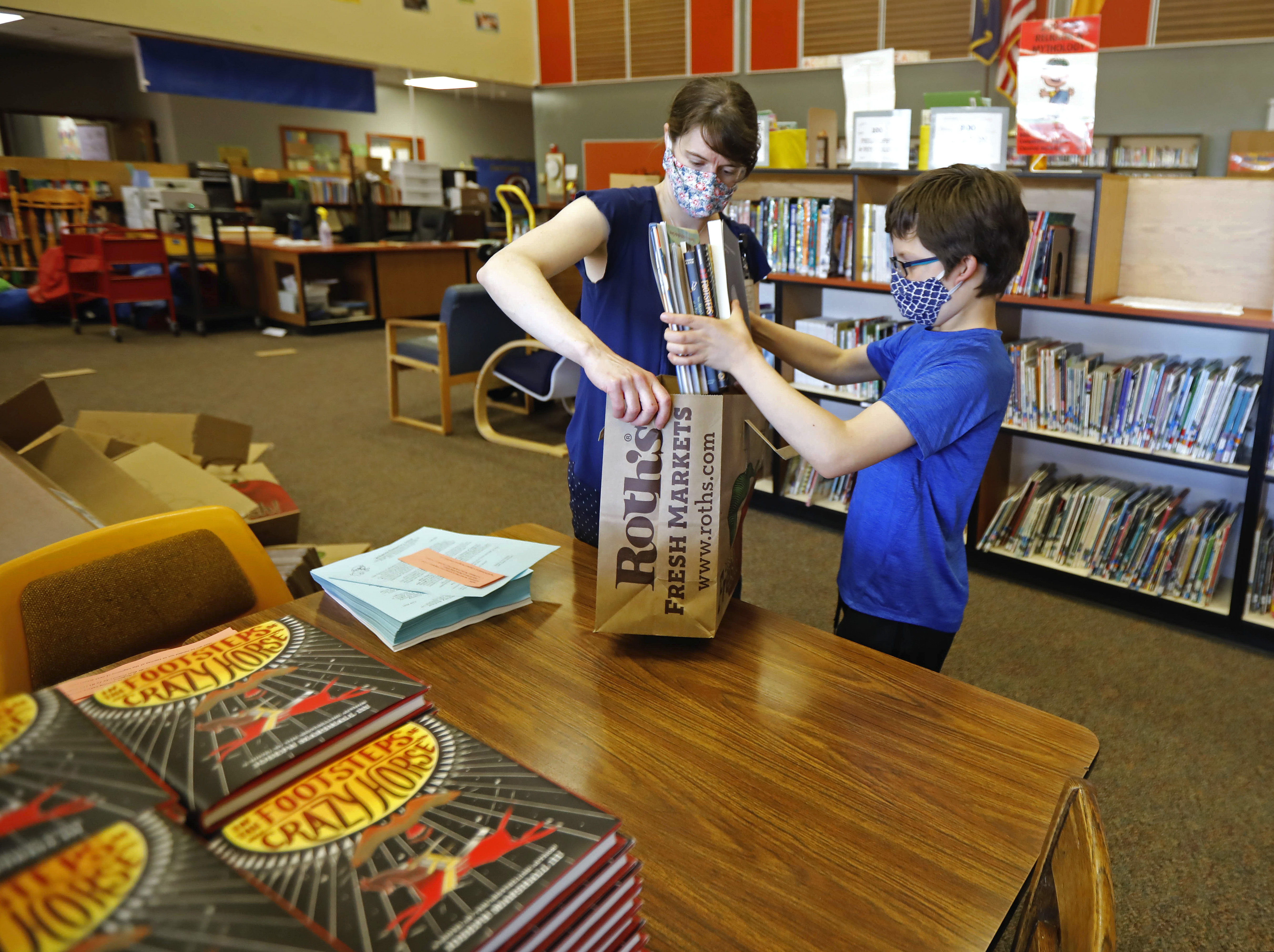 Willamina Elementary School Tribal Attendance Promising Practices Program Advocate Rebecca Arredondo is assisted by her son, Adrian, 9, on Wednesday, June 2, in packaging books that will be distributed to students on Friday, June 4. The collection of books focuses on the Native American experience through a variety of fiction and non-fiction books. (Photo by Timothy J. Gonzalez)
The book collection also will support the district's efforts with Senate Bill 13, which requires Oregon schools to incorporate the Native American experience and perspectives into lessons throughout different subject areas.
In an effort to stay as local as possible, Arredondo ordered the materials from McMinnville's Third Street Books. She also used grant money to purchase "The First Oregonians," which will be given to all district teachers. It details the Native American experience in Oregon, much of which is written by representatives from the state's nine federally recognized Tribes.
The books are expected to be sent home with the youngest child in each district family on Friday, June 4. Students who are in the comprehensive distance learning program will be given pickup times. Any extra books will be added to the library collection, given to new families as gifts or distributed to teachers for their classrooms.
"We are so excited to give you this collection of books and hope you enjoy reading these with your family as much as we have," Zimbrick and Arredondo state in a letter sent home to district families.