Health & Education
School districts weighing options to re-open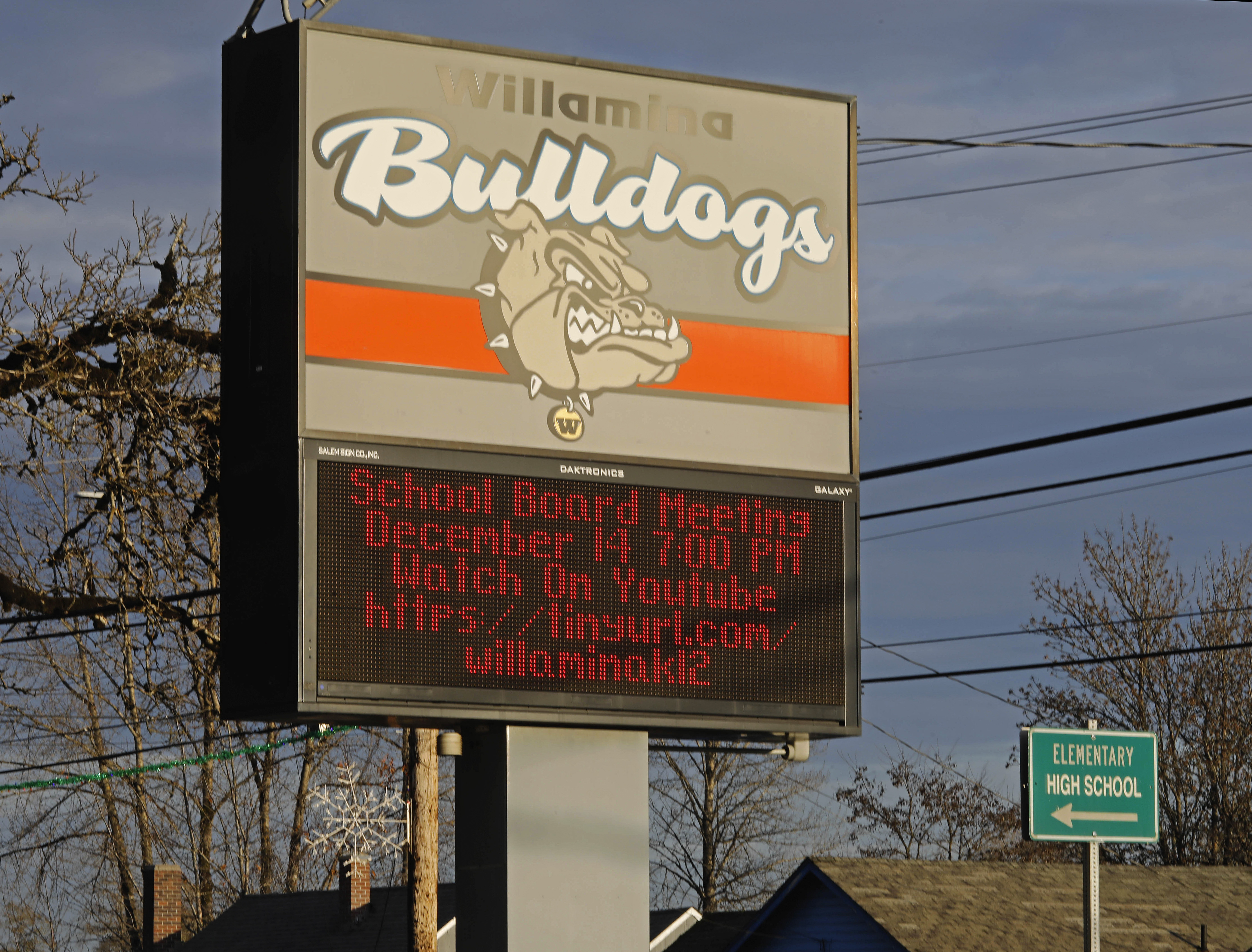 By Danielle Harrison
Smoke Signals staff writer
After Oregon Gov. Kate Brown lessened stringent statewide restrictions for in-person learning in an effort to have more students return to the classroom by Feb. 15, local school districts that educate Grand Ronde Tribal students are weighing their re-opening options.
Beginning on Jan. 1, the governor's instructions for returning to school became "advisory rather than mandatory," according to a letter sent to the Oregon Department of Education and Oregon Health Authority on Dec. 23.
"Moving forward, the decision to resume in-person instruction must be made locally, district by district, school by school," Brown said. "In addition to schools continuing to adhere to required health and safety protocols and working in close consultation with their local public health authority in understanding and considering the metrics, teachers, school staff, parents and students should be engaged in this decision-making process to allow schools to make the best choice for their community and their students."
However, schools in areas with high COVID-19 case counts, such as Yamhill, Marion and Polk counties, are still essentially required to follow all of the same rules in the "Ready Schools, Safe Learners," guidance set by ODE and OHA, and work with local public health officials to ensure guidelines are followed. The guidance is expected to be updated on Tuesday, Jan. 19.
"We will be working on our plan this month, with hopes to implement changes beginning with lower grades, after the first semester (Jan. 26)," Willamina School District Superintendent Carrie Zimbrick said. "We are still required to ensure 35 square feet per person in classrooms, limit student cohort size and number of cohort participation for students and teachers, ensure face coverings are worn at all times, and keep daily logs for contact tracing."
The requirements lead to logistical complications when it comes to transporting students to and from school because there must be three feet of separation for each child on a bus, and students must remain masked and sit six feet away from the driver.
"So basically (it's) one student per seat," Zimbrick said. "Which typically we have two older students per seat and three younger per seat. Some buses carry more than 60 students, (but) with the three-foot restriction, we will likely have only 20 on a bus."
Willamina, which has approximately 40 percent Native American or descendant students in its population, has had kindergarten students, several special needs students and students with Internet connectivity issues on the campus for in-person learning since late September.
"We have had approximately 150 to 200 students a day on campus with no COVID outbreaks among our student-teacher population," Zimbrick said. "Our district leadership team will create a re-opening plan. We have created several over the past six months, so we most likely will revise an existing plan to meet the new requirements and allowances. Our plan will include bringing more students on site, and adding grade levels strategically, as long as no outbreaks occur."
Sheridan School District Superintendent Dorie Vickery said the district was in the process of making plans to increase in-person instruction, beginning with students in first through third grades. Kindergarten students have already been attending in-person since late September. A few students have remained in online learning, resulting in the teacher doing both classroom and virtual lessons.
Vickery said it is important to remember the transition to in-person instruction for older students could be a lengthy process.
"This creates a whole host of concerns, as you can probably imagine, along with setting the schools up for success in this process," she said. "The last thing we want is an outbreak of COVID among staff and/or students. Under the advisory health metrics Yamhill County currently has COVID counts that place us in the continuation of online learning."
In a recent letter sent to parents, Vickery said that getting students back in the classroom safely remains a priority.
"I know many families and students are anxious to start right away and we will once again need your patience and support as we work through the elements," she said. "Thank you in advance for understanding."
The governor's recent announcement hasn't affected operations in the McMinnville School District.
"At this point, our status hasn't changed," Communications Director Laurie Fry said. "We are continuing to plan and prepare for a possible transition to some form of in-person classes for elementary students (a process begun before the governor's announcement), and teachers will continue teaching remotely until at least mid-January. Secondary grades wouldn't return until February at the earliest."
Aaron Harada, communications project manager for the Salem-Keizer School District, said the district is in discussions regarding resuming in-person learning.
"We want our kids back in school, so our goal is to welcome kids back safely," he said. "In that regard, we are meeting with our local health authorities and ODE. We are also waiting for the updated 'Ready Schools, Safe Learners' guidelines to be out by Jan. 19. This will help us to further solidify our COVID protocols that we have had in place since last spring. Meanwhile, we are still moving forward with limited-in-person instruction and secondary athletic workouts."