Tribal Government & News
Tribe keeping mask mandate in place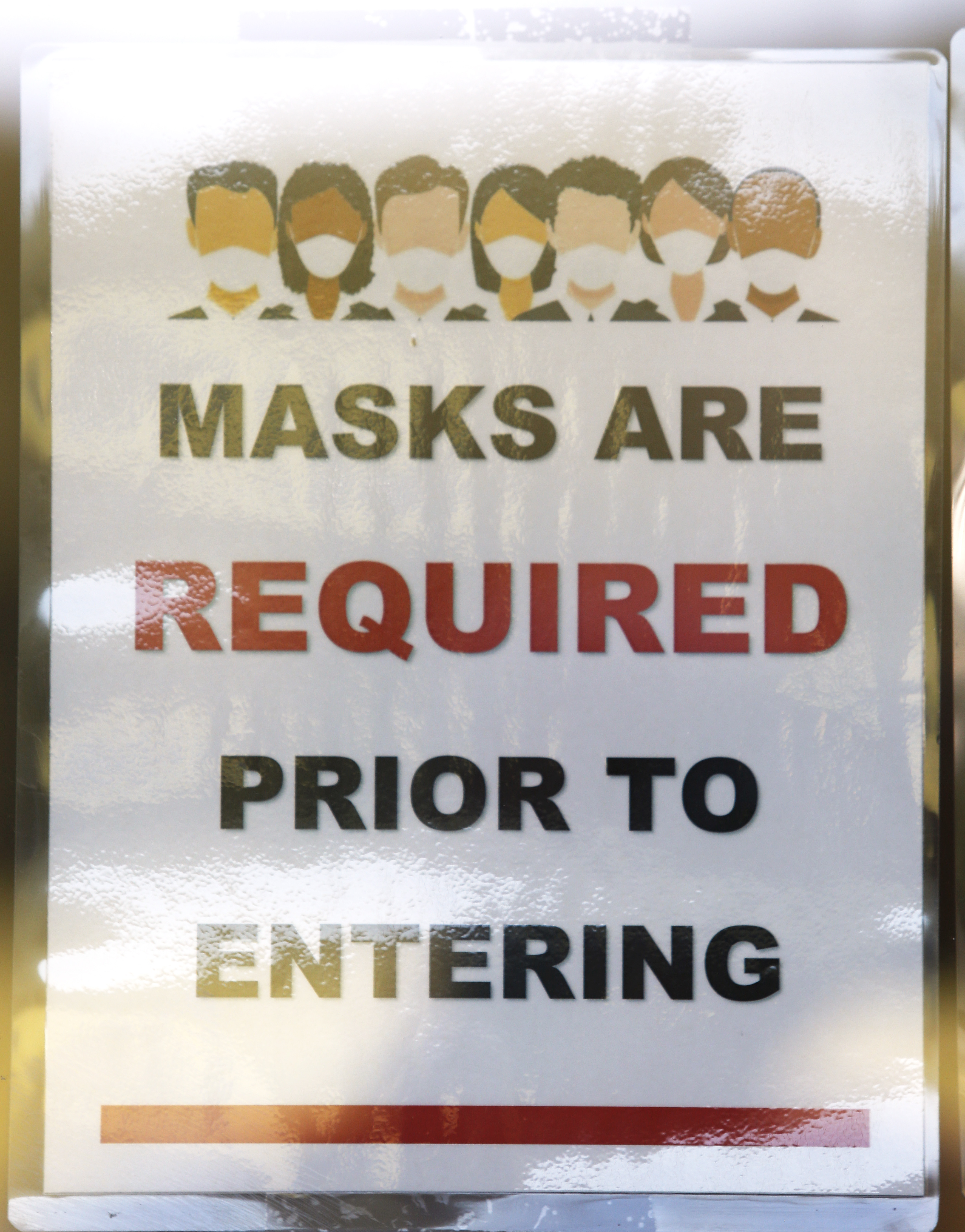 By Dean Rhodes
Smoke Signals editor
The Grand Ronde Tribal government will not be changing its mask-wearing rules for vaccinated employees following the Thursday, May 13, announcement by the federal Centers for Disease Control and Prevention that said vaccinated Americans no longer need to wear masks in most situations.
"Throughout this pandemic, CTGR has erred on the side of keeping people safe," General Manager David Fullerton said in an e-mail to all employees. "Moving forward, we will continue with those same precautions. CTGR will continue to require masks for all employee."
The Centers for Disease Control said that Americans who have been vaccinated and are beyond the two weeks following their final dose no longer need to wear masks in most indoor and outdoor situations. Exceptions were made for public transportation, prisons and jails, health care facilities and for teachers and students.
Oregon Gov. Kate Brown quickly followed the announcement of new federal guidance regarding wearing masks on Thursday, announcing the state would follow those same rules.
"Going forward, fully vaccinated individuals in Oregon will generally not have to wear masks or practice physical distancing indoors or outdoors, with exceptions," said Brown's spokesperson Charles Boyle.
The Grand Ronde Tribal government has been in a State of Emergency since March 18, 2020. The resolution allows Fullerton to oversee the Tribal response to the coronavirus pandemic and use Tribal resources to respond to and recover from its effects.
The Tribal government is currently is its third phase of re-opening after a three-week pause that began in mid-April following an uptick in COVID-19 cases in the West Valley. The increase in cases also forced the Willamina School District to suspend in-person instruction for a week.
Health Services Executive Director Kelly Rowe cited spring break and Easter activities for the increase in COVID-19 cases.
Spirit Mountain Casino continued to require employees and guests who have not been vaccinated to wear masks, but started allowing vaccinated guests to enter mask-less. The casino removed the "masks required" signs it had erected along Highway 18.
An emergency meeting of the Spirit Mountain Gaming Inc. Board of Directors was held on Friday, May 21, and Tribal Council member Steve Bobb Sr., who sits on the board, said at the Tuesday, May 25, Legislative Action Committee hearing that the mask mandate for all casino guests was reinstituted on Thursday, May 27.
In addition, the casino has started announcing a series of outdoor concerts on its website beginning with George Thorogood & the Destroyers on July 31 followed by Tesla, ZZ Top and The Oakridge Boys.