Tribal Government & News
So far away: Tribal member living in the United Arab Emirates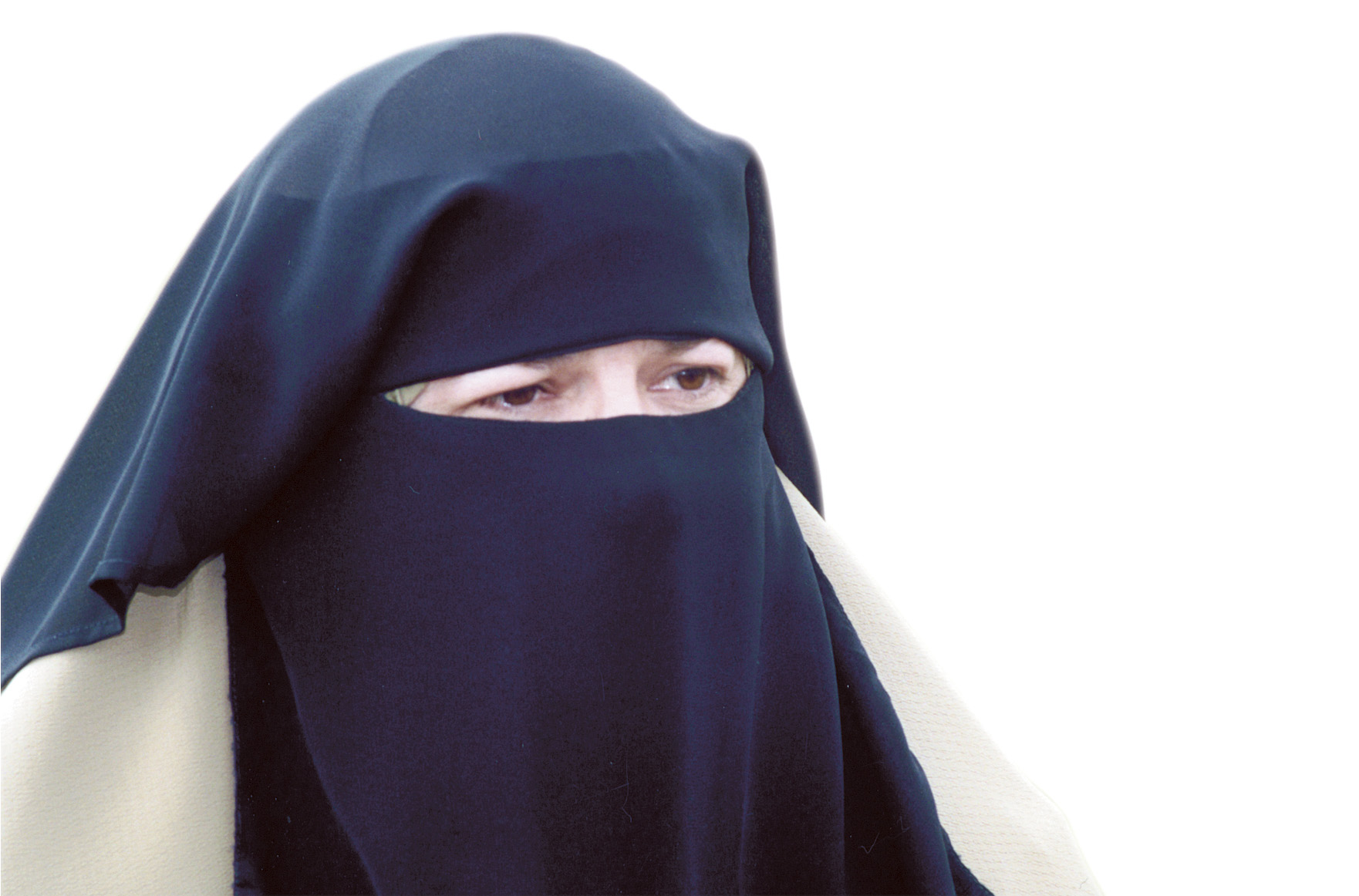 By Dean Rhodes
Smoke Signals editor
Tribal member Sarah Mohammed Farlow is responsible for almost half of the eight Grand Ronde Tribal members who live overseas.
She lives 7,577 miles away from Grand Ronde in Sharjah, one of the seven United Arab Emirates, a Persian Gulf country of 9.78 million people. Her sons, Christopher Muhammad and Patrick Yousuf Doty, live nearby in another Persian Gulf country, Qatar, home to 2.8 million.
Farlow, 64, and her sons live almost halfway around the world from their Tribe. When it's noon in Grand Ronde, it is 11 p.m. in the United Arab Emirates.
The Farlow-Doty family are the second most distant Tribal members. Two members of the Pichette family – Harlan and Thomas – live in western Australia near Perth approximately 9,100 miles away from Grand Ronde.
This isn't the first time Farlow has been featured in Smoke Signals. In December 2001, former staff writer Chris Mercier, who is now Tribal Council vice chair, wrote an in-depth feature on her because she had converted to Islam in 1989 and moved to the United Arab Emirates. On her Facebook profile, she still accentuates the fact that she is a "Native American Muslim."
Farlow traces her Grand Ronde ancestry to Umpqua Joe and his daughter, Indian Mary. Her grandmother was Rosetta Farlow, Indian Mary's daughter, and her parents were Bud and Geraldine Farlow, who lived in Salem before they walked on.
She was raised in Portland, but moved to Boulder, Colo., in 1983 with her two sons. There, she met a Saudi Arabian national and they married after two months of courtship in late 1988. Two months after getting married, Farlow converted to Islam in February 1989 and her two sons followed suit one week later.
Her marriage, however, ended after four years, but her Islamic faith endured, eventually leading to a family in the United Arab Emirates that helped her and her sons relocate.
"They paid our tickets and gave us a place to live for six months until we could get on our feet," Farlow says in response to a list of questions posed by Smoke Signals. "We were very thankful. All I said to her was I would like to live in a Muslim country. I wanted to see how it was. So she told her husband. Then one day, they asked me to apply for passports and prepare. And so I did and I have been living here since 1994."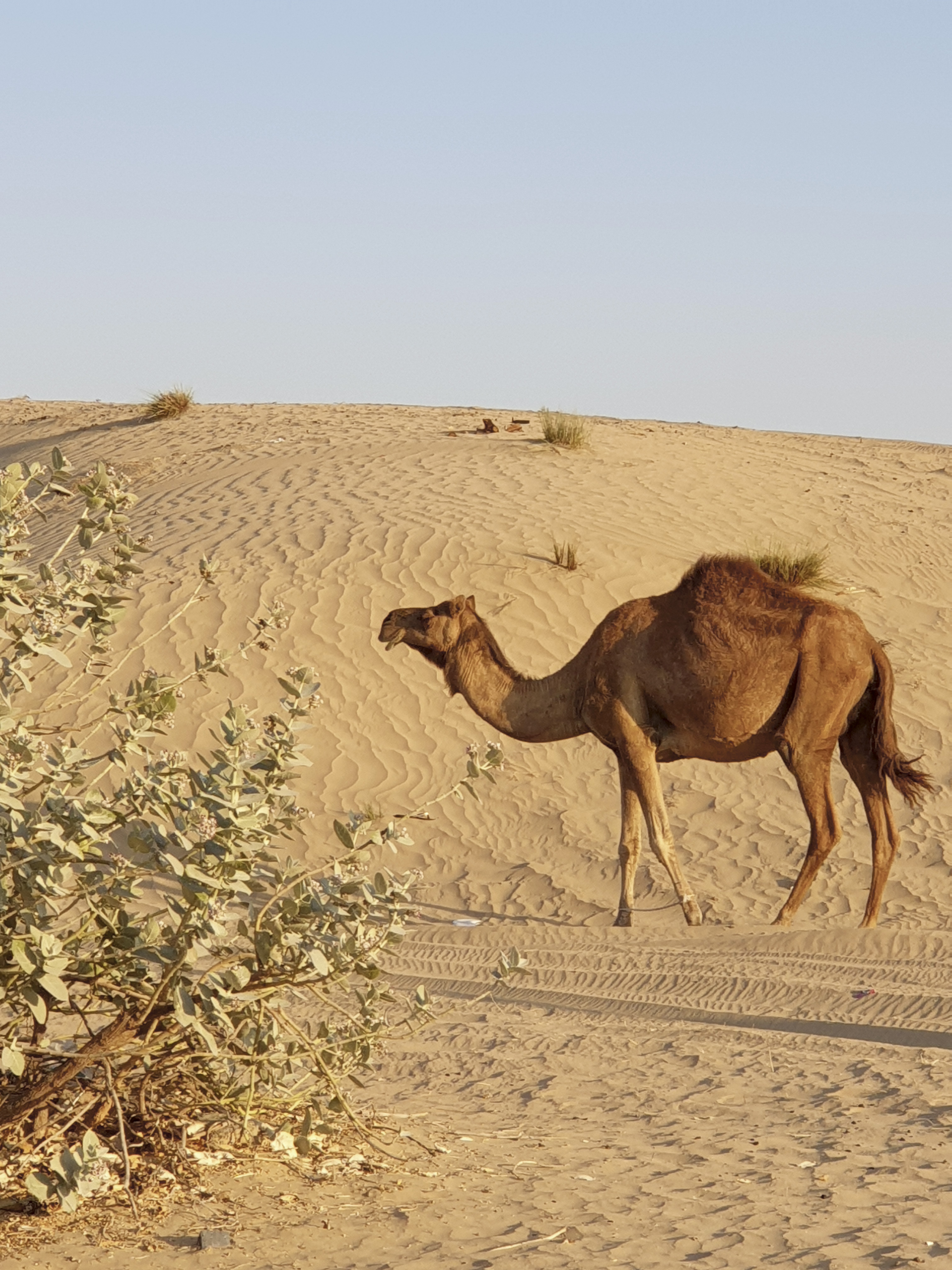 The United Arab Emirates borders Saudi Arabia and the sight of camels in the nearby desert is a common occurrence.
The lifestyle changes were numerous.
"They gladly traded the magnificent peaks, regal evergreens and the snowy fluff of Colorado for sandy wind-swept dunes, the luscious spice markets, the wondrous souks and medinas of the United Arab Emirates," Mercier wrote in 2001.
The climate changed from the rainy Pacific Northwest to a desert that receives less than five inches of precipitation annually.
Food options changed from hamburgers and pre-packaged meals to homemade meals featuring spices purchased in the aforementioned markets.
Clothing options went from jeans and tennis shoes to wearing an abayhh, nacob and hijab that only leave a horizontal sliver of her face exposed.
And, of course, there is religious aspect of moving from a predominantly Christian nation where people usually exhibit their religious leanings one day a week to a place where the faithful are called to prayer five times a day over mosque loudspeakers.
Now, 20 years later, Farlow says that the biggest difference she notices between living in the United Arab Emirates and the United States is a feeling of safety.
"When I first moved here, this place was and actually still is a safe place. You don't see violence on the streets," she says. "It's peaceful. People don't bother you. … We don't see alcohol on the streets or in the streets. I love that. Sharjah is more religious, so you can't buy it here. People pray on the side of the road when it's time to pray. Peaceful, people minding their own business. People are very respectable in how they act. It's easy to live here. They don't mess around when it comes to drugs at all."
While living in the United Arab Emirates, she has worked for a charity organization, helping the poor and homeless, and remarried in 1995. That marriage lasted four years as well.
Farlow echoes a media-induced opinion of Americans that other Tribal members living abroad have heard as well – that all Americans are rich. However, emirate residents appreciate that she is Native American although they make a clear distinction that she is not an Indian from the subcontinent.
"They love the fact that I'm Native, and some make comments because I'm white (LOL), but find it very interesting," she says. "They know us as 'Red Indian.' It's not bad or insulting because many people here are from India, so they are also considered Indian. So 'Red Indian' makes the difference."
Being almost half a world away makes it difficult for Farlow to participate in remote Tribal meetings, but she keeps in touch on Facebook and anticipates learning how to use the Zoom teleconferencing program to attend meetings when she can.
"Because of timing, I miss the meetings, but when I do catch one, I'm happy," she says.
She also is planning to join her sons in Qatar, which will make it easier for her to download Smoke Signals via the Internet and stay informed on Tribal news. "It's important to keep up with everything," she says.
Since the passing of her parents, expensive trips back to Oregon have been few and far between, especially since the worldwide outbreak of COVID-19 in early 2020. "It's been a pain for everyone," she says.
In closing, she returns to her feelings of safety and tells a story of a friend who forgot his backpack. "He remembered two hours later and went back and it was in the same place where he left it," she says. "Things like this happen a lot. Someone lost a wallet with a lot of money in it. It went back to the owner."
(Editor's note: Smoke Signals has previously profiled Tribal members living in Spain and Ireland as part of the occasional series So Far Away.)