Tribal Government & News
Wilson named to Agricultural Trust's Board of Directors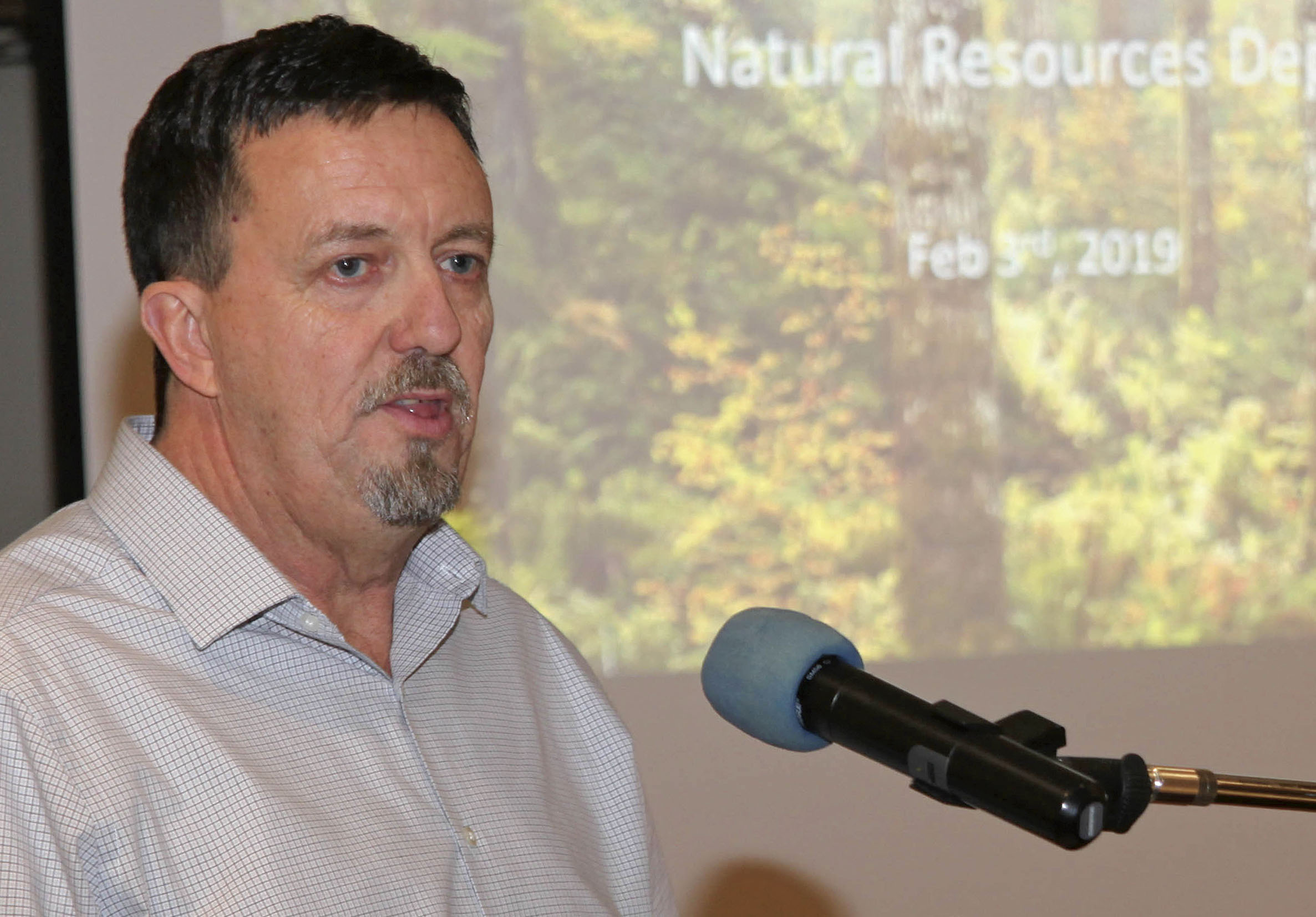 SALEM – Tribal member and former Natural Resources Department Manager Michael Wilson was appointed Feb. 24 to the Oregon Agricultural Trust Board of Directors.
The Agricultural Trust is a statewide agricultural land trust that partners with farmers and ranchers to protect and pass on their lands. It operates in the Grand Ronde Tribe's historic homelands of the mid- and south Willamette Valley and north coast.
"OAT is an agricultural land trust that works collaboratively around the state to safeguard Oregon's farm and ranch lands and the rural communities that depend on them," states the trust's website. "We permanently protect ag land, help it stay in production, educate our community, and help advocate for farmland preservation."
Wilson, 60, retired in January after working for the Tribe for more than 28 years. He served as Natural Resources Department manager since 2007.
"Mike was selected because of his deep understanding of the natural resource values and threats in the Willamette Valley, his commitment to conservation of agricultural lands and his understanding of conservation easements from his work with the Willamette Wildlife Mitigation Program" said Nellie McAdams, executive director of the Agricultural Trust.
"I have always respected and enjoyed working with people in the natural resource fields," Wilson said. "Farms and farmers are part of what makes Oregon a beautiful state and I am happy to join this team to do what we can to help."
For more information about the trust, visit www.oregonagtrust.org on the Internet.