Culture
Reibach releases 26th album 'Earth Tribe'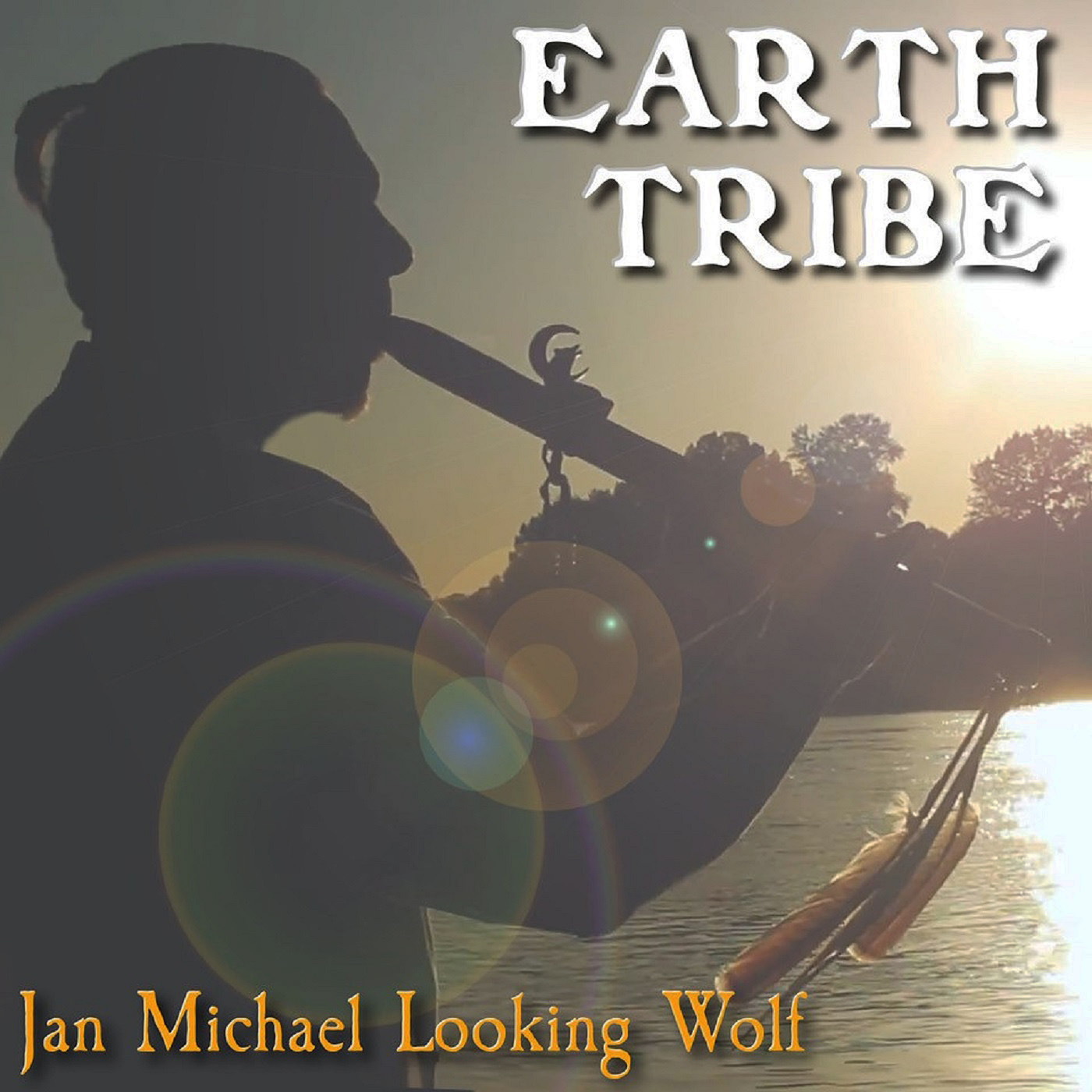 By Dean Rhodes
Smoke Signals editor
Tribal member Jan Michael Looking Wolf Reibach recorded his 26th album "Earth Tribe" in January, finally attaining a goal that he started pursuing on his previous release "Beautiful."
"After a long and beautiful journey with the Native American flute, this music is my tribute to the art of the solo flute," he says in promotional material for "Earth Tribe." "These songs all share a story of healing, love and the connecting that we all share on Mother Earth."
The 12 song titles harmonize with the contemplative, meditative and delicate harmonies that receive the barest of musical accompaniment. A few compositions are complemented by chants, Tribal drums and rattles, and the sound of rain, howling wolves and the ocean, but for the most part it is Reibach and his flute.
Song titles are imbued with the album's reflective, calming vibe: "Walk in Beauty," "Sacred Rain," "Spirit Elk" and "Seas of Meditation," to name a few.
For a musician who has interwoven the Native American flute with myriad musical genres, such as rock, blues and jazz, "Earth Tribe" is a return to letting the instrument tell a melodious story.
"The musical style combines Indigenous embellishments and Indigenous technique with very contemporary flute playing," Reibach says. "It's more Tribally based."
Reibach says "Earth Tribe" is the release he was trying to accomplish with 2017's "Beautiful," but the death of his mother, Diane, prompted him to rush that project and also affected him emotionally.
"When I did 'Beautiful,' I lost some of that," he says. "I had a hard time connecting. … I went into the studio and I didn't finish the album like I wanted to, and it has haunted me. It didn't end up what I wanted to do.
"With my older albums, when I made a flute album, I tried to make a variety album. I really tried to cover all these different styles and feelings in one album. What I've done with 'Earth Tribe' is I tried to connect this new style. … Instead of it being this epic variety album, it's an album that takes you to a feeling and it keeps you there. When you're done, you understand that every song is connected."
Reibach, 54, started playing Native American flute on the Grand Ronde Reservation. In more than two decades, he has released 25 other albums that have incorporated Native American flute across a variety of musical genres, but always with a healing message of unity for all people.
Reibach has won six Native American Music Awards, including the highest honor for Artist of the Year; six Global Music Awards, including the Odyssey Award for Lifetime Achievement in Music; an Indigenous Music Award; and received the Oregon Peace Star Award from Oregonians for Peace. He also is a Hall of Fame inductee at One World Music Radio, the No. 1 radio station in Europe that plays instrumental music.
In 2018, he wrote and recorded "A Special Place" to commemorate the 150th anniversary of Oregon State University, where he teaches Native American flute in the College of Liberal Arts and facilitates an annual Native American flute circle that holds the world record for most players.
"Earth Tribe" is available for $15 at www.lookingwolf.com and on iTunes and other music platforms.
"What's really awesome is that this album sold double the release sales of anything I have ever done in digital distribution," he says.
Reibach adds that he already has eight other songs written and that he is planning a trio of releases with the same vibe. The next release will be called "Tribal Harmony."
"The purpose is to make sure that the flute sings the stories that it needs to sing," he says.
Reibach lives in Salem with his wife, Rhonda, and also teaches the Native American flute at local workshops. He works for the Grand Ronde Tribe as the Lands Department manager.