Culture
Tribal member Troy Douglass opens second basketball-oriented store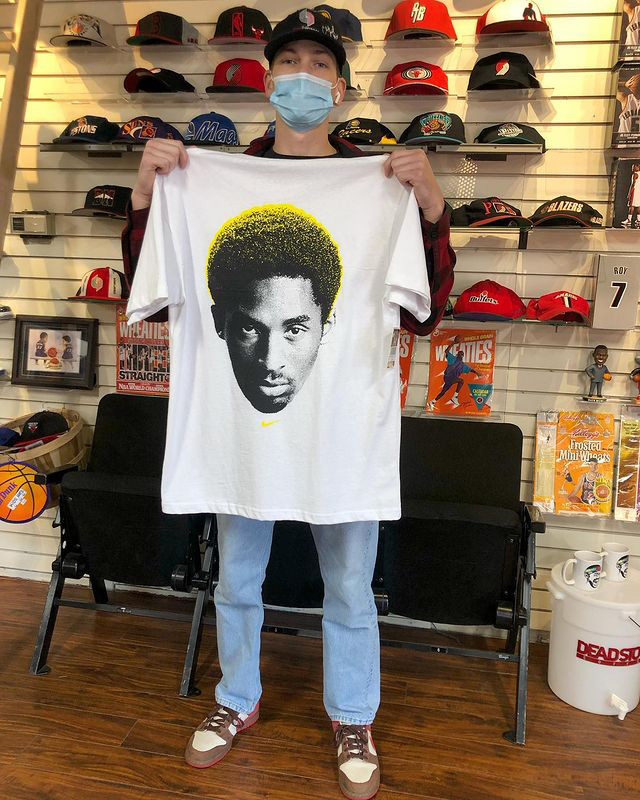 By Danielle Harrison
Smoke Signals staff writer
Grand Ronde Tribal member Troy Douglass has opened a second store dedicated to his love of basketball.
Ball Was Life is at 3405 S.E. Hawthorne Blvd. in Portland's Hawthorne district. It is open from noon to 6 p.m. Sunday, Monday, Wednesday and Thursday, and noon to 7 p.m. Friday and Saturday.
"Our mantra is, 'I may be past my prime, but I'll still give you buckets,' " Douglass says. "We offer anything and everything basketball: Dennis Rodman dolls, Damon Stoudamire jerseys and Portland Fire collectibles. The employees can even play basketball. We'll take on any storefront staff in the city. I'm not saying we'll win, but we're not afraid to play anybody."
Douglass says the store is off to a good start, given what he calls Portland's love affair with basketball culture.
Douglass founded the Cultural Blends brand in 2011 and opened his first storefront in Lloyd Center in November 2018. He says he hopes to continue growing a reputation for not just providing warm, top-of-the-line customer service, but also a unique experience.
"That's where I see retail going in the next five to 10 years," Douglass says. "It's those that know how to create that amazing experience. For us little guys, that's everything. You get to share a little piece of your heart and soul with your customers."
For more information, call 971-279-5003 or follow Ball Was Life on Instagram at ballwaslifedotcom.