Tribal Government & News
Pandemic affecting 2020 Tribal Council election process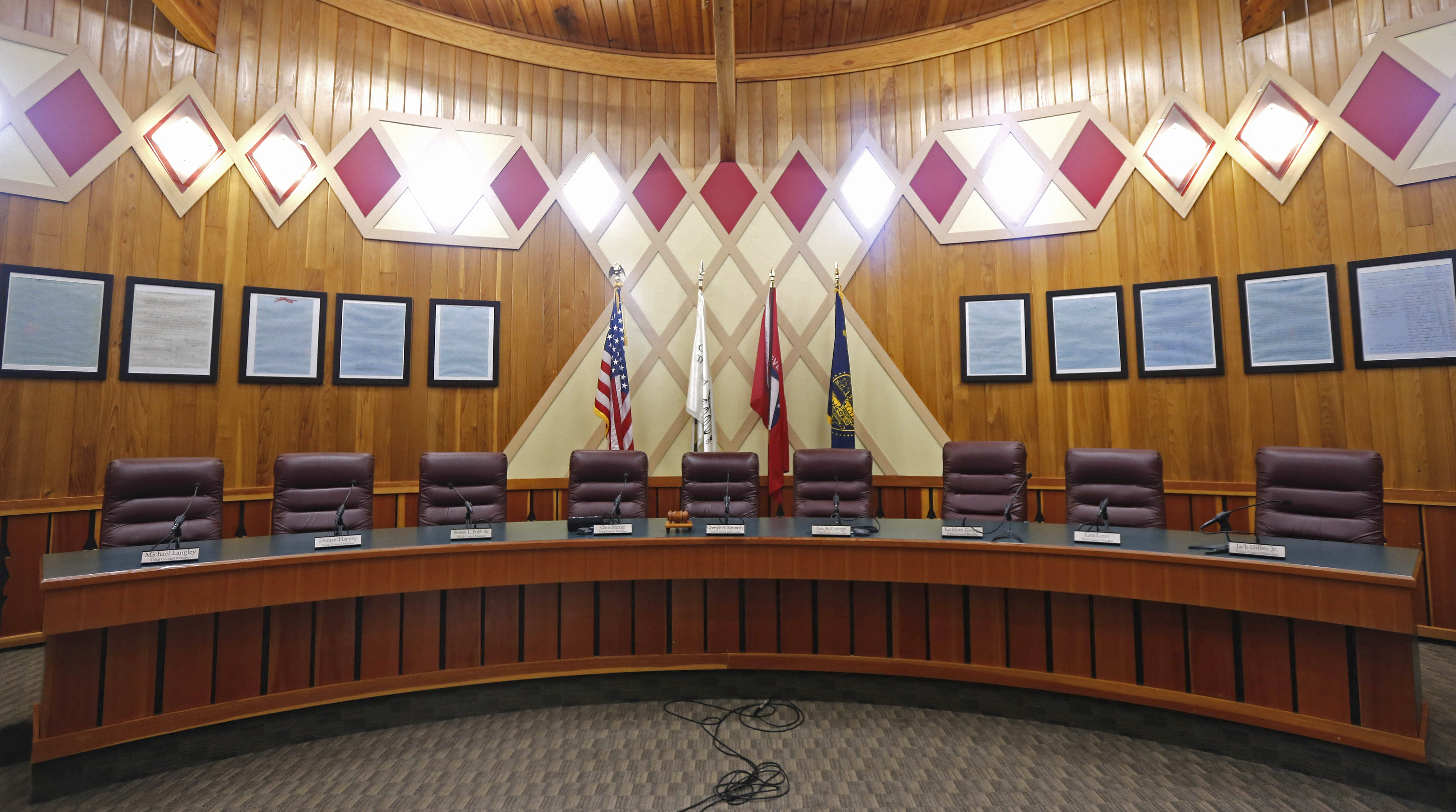 By Dean Rhodes
Smoke Signals editor
The COVID-19 coronavirus pandemic is now affecting the Tribe's annual process for nominating and electing Tribal Council members.
During its Wednesday, June 10 meeting, Tribal Council approved a temporary amendment to the Election Ordinance that will make the 2020 election an all absentee ballot process.
The amendment will close the Tribal Community Center polling location and reduces the weekly Election Board office staffing from 20 hours to 15 hours. During the 2019 Tribal Council election, 143 Tribal members cast in-person ballots and there were three Election Day voter registrations.
This year, voters will have to mail their ballots in or place them in election boxes placed around the Grand Ronde Tribal campus.
After consulting with the Election Board, Tribal Council decided to make the change to protect the health of Elders who serve on the board, as well as the health of those who vote in person and would have to touch surfaces and computer screens that other people have already contacted.
"The intention of this is to protect our Elders out of an abundance of caution," said Tribal Council member Kathleen George.
The amendment was adopted on an emergency basis, meaning it takes effect immediately, and it will expire on Sept. 30.
This year's Tribal Council election will be held on Saturday, Sept. 12, because of the Labor Day holiday weekend.
As previously announced, the Sunday, June 28, General Council meeting to nominate this year's Tribal Council candidates will be held in the Governance Center Atrium instead of the Tribal Community Center.
Tribal Council nominations will be livestreamed and a meal will not be provided. Only Tribal Council members, Tribal staff, media representatives, Election Board members, nominees and those nominating them will be allowed to enter the building. All attendees will be required to wear face masks.
Tribal Council seats currently held by Chris Mercier, Michael Langley and Lisa Leno will be up for election in 2020. The three incumbents abstained from voting on the emergency amendment to the Election Ordinance.
In other action, Tribal Council:
Approved a license agreement with Verizon that should improve cell phone reception in the area. Verizon will install and operate an antenna on the Tribally owned cell tower on Salmon River Highway opposite Spirit Mountain Casino and pay the Tribe during the five-year agreement. Verizon will join T-Mobile and Sprint in renting space on the cell tower, said Tribal Lands Manager Jan Reibach during the Tuesday, June 9, Legislative Action Committee meeting;
Approved applying for a two-year, $33,665 Institute of Museum and Library Services COVID-19 grant that would fund another part-time library aide to provide bookmobile services for Elders and provide eight iPads for the mobile library to loan out to patrons;
Approved applying for a five-year Department of Justice for Tribal Victims Services grant that would provide $694,698 that would add an additional domestic violence advocate and pay the wages of a current advocate for an additional three years;
Approved purchasing Tribal Elder Ed Larsen's almost three-acre property near the intersection of Highway 22 (Hebo Road) and Grand Ronde Road. The purchase was discussed in executive session during the June 9 Legislative Action Committee hearing and a purchase price was not disclosed publicly;
Approved a professional services agreement not to exceed $169,360 with GBD Architects Inc. of Portland to begin master planning the 23-acre Blue Heron Paper Mill site in Oregon City, which the Tribe purchased in August 2019 for $15.25 million. GBD will work with Tribal Council and staff to prepare options for the property's use;
And approved the enrollment of two infants and one non-infant into the Tribe because they meet the enrollment requirements outlined in the Tribal Constitution and Enrollment Ordinance.
The entire meeting can be viewed by visiting the Tribal government's website, www.grandronde.org, and then clicking on the Government tab and then Videos.