Culture
Tribe's eldest Elder, Dorothy Greene, walks on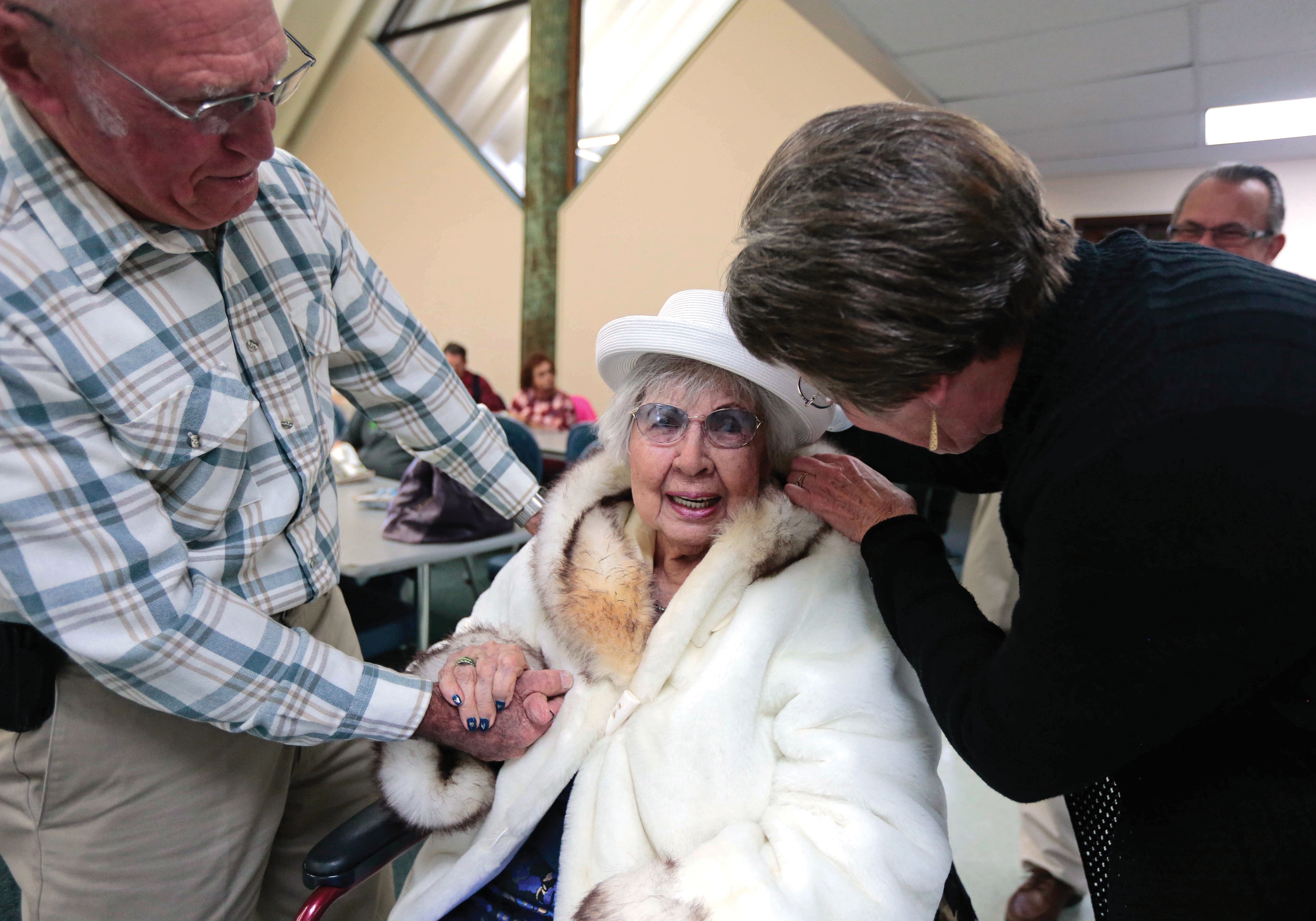 By Dean Rhodes
Smoke Signals editor
The Grand Ronde Tribe's eldest Elder, Dorothy Lillian Greene, walked on on Saturday, June 6, at the age of 101.
Greene was born on Sept. 26, 1918, to Alexander Gus LaBonte and Edna Katharine Miller LaBonte. She was raised in a home by Salt Creek, where the bottom of the family house was wood and the top was a tent.
She grew up with two younger brothers, Eugene Russell LaBonte and Victor Byron LaBonte, and two younger sisters, Sylvia Eva Fuller and Janet Ruth (Mickey) Fogel.
She attended Cloverleaf School on Hebo Road in Grand Ronde and her teacher was Tribal Elder Eula Hudson with Eula's sister, Ila Dowd, substituting at times. She attended Chemawa Indian School in Salem from 1936-40 and went to work as a housekeeper and cook after graduation.
In 1942, she married Chief Reid Sharkey David (Klamath). They lived on the Klamath Reservation with their daughter, Ilene Aloma David. The marriage lasted seven years.
In 1950, she married Ray Lloyd Greene and they moved to Bakersfield, Calif. In California, they had a daughter, Shelley Greene Bertolucci.
She retired from Mercy Hospital, where she was a housekeeper and nurse's aide, in 1984. In 1985, she returned to Grand Ronde, where she served on the Health Committee for 10 years and on the Powwow Committee for eight years. She also served on Tribal Council from 1986-87.
In her spare time, she enjoyed crocheting and making jewelry.
She was preceded in death by her daughter, Ilene Aloma David, in 1994, and is survived by her daughter, Shelley Greene Bertolucci of Bakersfield, Calif.
Funeral services will be held at 11 a.m. Friday, June 12, at the Tribal Cemetery in Grand Ronde.
With Greene's passing, Ruby Bigoni, who was born on March 18, 1919, becomes the Tribe's eldest Elder.
A full obituary will appear in a future issue of Smoke Signals.
Tribe's 10 eldest Elders
Ruby Bigoni                      101
Kathryn Harrison              96
Carmilla Faggani              95
Herman Hudson               95
Lorene Smith                    95
Margaret Peters                95
Cordelia Kneeland           94
Anna Hyde                        94
Ethelmae Hammock         93
Wilma Hoellig                    93