Tribal Government & News
57 employees attain 661 years of service to Tribe in first quarter of 2020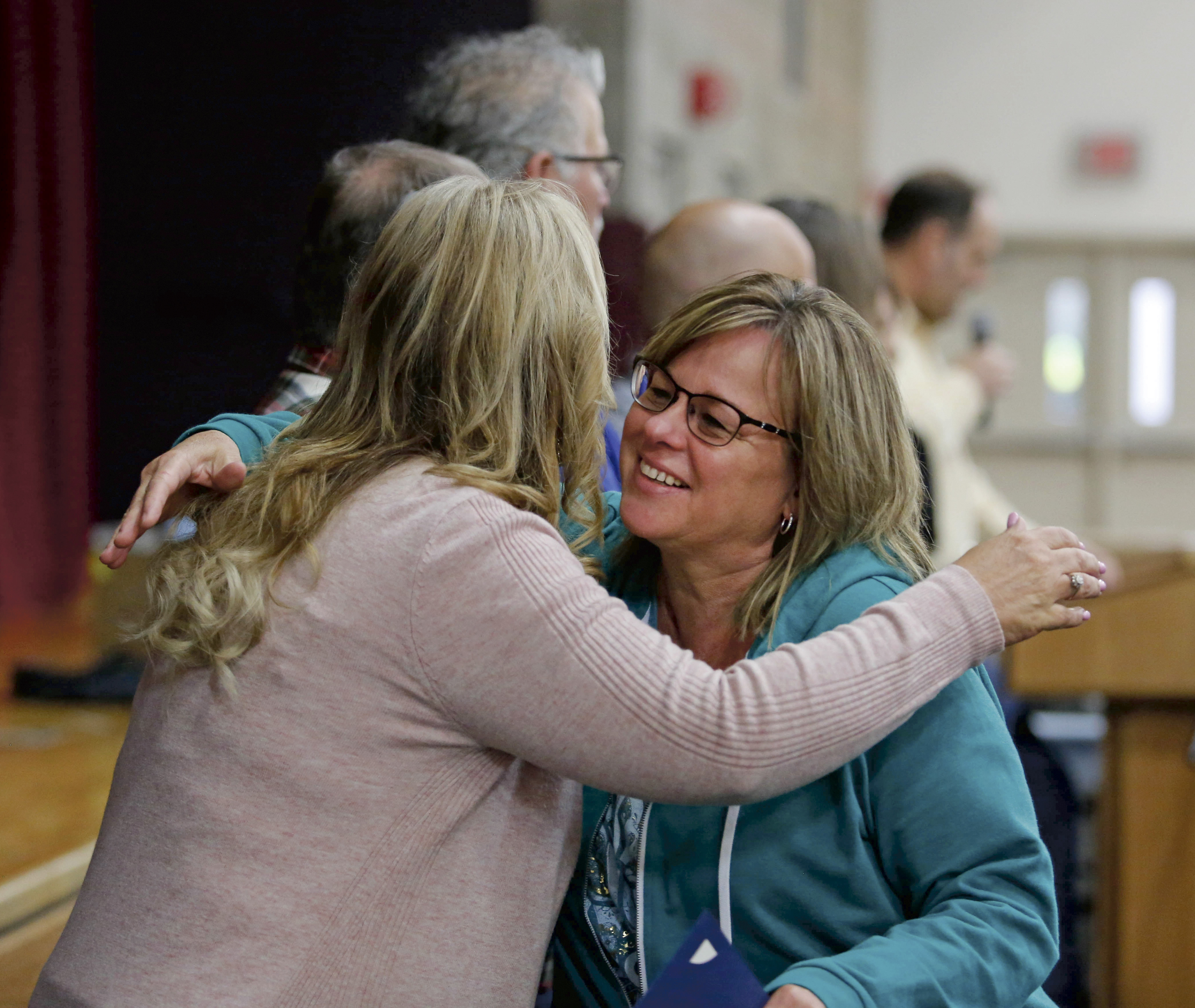 By Danielle Frost
Smoke Signals staff writer
The Tribe usually honors its employees for years of service four times a year.
However, current times are anything like "usual."
The first-quarter Employee Service Awards breakfast, feting employees who reached their Tribal employment anniversary date in January, February and March, was postponed due to the COVID-19 coronavirus pandemic.
The event, usually held in the Tribal gym, brings together hundreds of people, which is now frowned upon in the age of social distancing and remaining six feet apart.
At the end of the first quarter of 2020, 57 Tribal employees contributed a combined 661 years of service to the Tribe.
Leading the group with 30 years of service is Procurement Assistant Kelly Leno followed by Records Administrator Kim Mueller with 25 years. Leno became the third employee to reach the three-decade mark behind Health & Wellness Business Office Manager Tresa Mercier and Groundskeeper Supervisor Gregg Leno, who is Kelly's husband.
Other employees who notched more than 20 years of service include Gaming Commission Manager Julia Papen with 24 years. Health and Wellness Payment Processing Specialist Sunni Ulestad was hired in the first quarter of 1998 and reached her 22nd year of employment with the Tribe. Purchased/Referred Care Specialist Melody Baker notched 21 years.
Other employees who were to be honored at the Employee Service Awards are:
20 years: Employee Relations Specialist David DeHart and Compensation/HRIS Specialist Becky Mode.
19 years: Spirit Mountain Community Fund Program Coordinator Angela Sears.
18 years: Police Chief Jake McKnight, Web Administrator William Mercier and Tribal Attorney's Office Manager/Paralegal Kerrina Mishler.
17 years: Post-Secondary Education Program Coordinator Joshua Clift.
16 years: Portland Office Tribal Services Representative Lisa Archuleta and EHS Home-Based Family Educator Shawn Bobb.
14 years: Cultural Resources Administrative Assistant Toni Mercier and Full Charge Bookkeeper Debra Nolen.
13 years: Employment Specialist Jesse Powley.
12 years: Construction Supervisor Bart Bryant, Day Shift Housekeeper Rosie Saldivas, Gaming Commission Compliance Analyst Tyrell Soderberg, Natural Resources Senior Administrative Assistant Michele Volz, Employee Relations Senior Administrator Nick LaBonte, Dental Assistant Rachel Clark and Billing and Audit Specialist Desiree Allen.  
11 years: Hydrosystem Compliance Specialist Lawrence Schwabe, Purchase-Referred Care Specialist Kayla Leno and Groundskeeper Joseph Grammer.
10 years: Adult Foster Care Administrative Assistant Candi Buswell, Rental Housing Coordinator Leon Ramos and Shipping/Receiving Clerk Seth Mercier.
9 years: 477/Employment & Training Specialist Khani Schultz, Employment Program Manager Michael Herrin, Dental Assistant Shelby Hoyt, Employee Relations Specialist Sean Barton, Chinuk Immersion Preschool Assistant Halona Butler and Dental Hygienist Erin Muchmore.
8 years: Historic Preservation Manager Briece Edwards, Gaming Inspector Dalton Robertson and Teacher Aide/Bus Monitor Alexandria Warren-Masters.
7 years: Child and Family Services Caseworker Shauna Hastings, Employment and Training Specialist Tiny Gibbons, Swing Shift Housekeeper Sean Sell, Adult Foster Care Caregiver Brianna Leno, Administrative Assistant Angella Schultz and Risk Manager Patricia Mercier.
6 years: Groundskeeper Joseph Kelley, Tribal Police Officer Tyler Brown, Chinuk Apprentice Jade Colton, Dental Secretary Whitney Vanarsdel, Adult Foster Care Caregiver Pearline Metzker and Multi-Media Specialist Jordan Smith.
5 years: Children and Family Support Services Specialist Zoey Holsclaw, Community Health Driver Stephanie King, Senior Records Clerk Emma Leno, Administrative Assistant Lacy Leno and Tribal Police Sgt. Rod McAllister.
The employees will be honored at a later date when large gatherings are once again permissible.