Tribal Government & News
Grand Ronde members support Chinook Indian Nation bid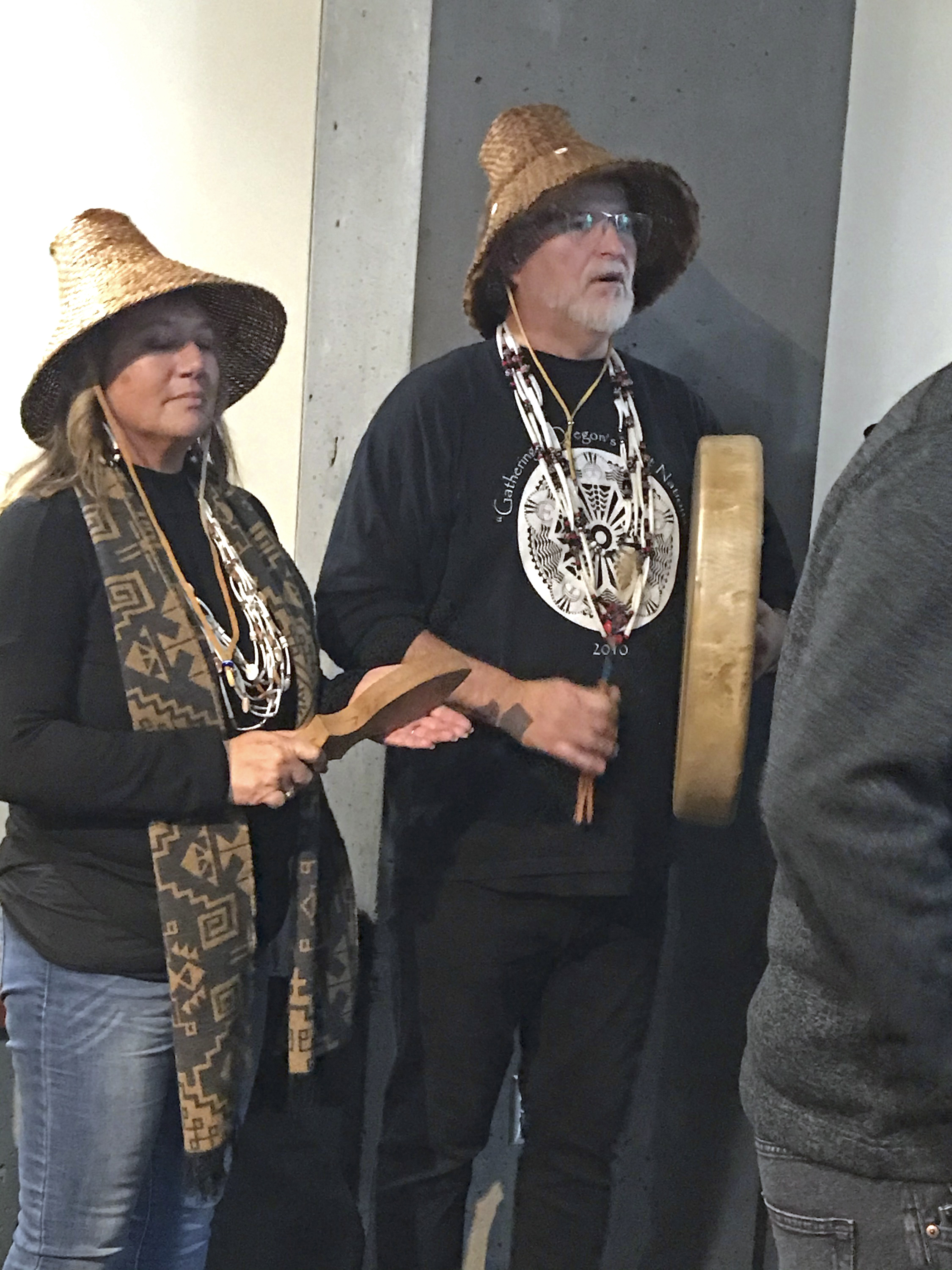 By Dean Rhodes
Smoke Signals editor
TACOMA, Wash. – Three members of the Grand Ronde Tribal Council attended an event held at the U.S. District Court for the Western District of Washington in Tacoma on Monday, Jan. 6, that supported the Chinook Indian Nation's fight for federal recognition.
Tribal Council Secretary Jon A. George and Tribal Council members Denise Harvey and Lisa Leno attended the event. In addition, employees from the Cultural Resources Department, including Greg Archuleta, Travis Stewart, Jordan Mercier and David Harrelson, attended along with other Grand Ronde Tribal members and governmental employees.
The rally was held in connection with a hearing for summary judgment in the Chinook Indian Nation's 2017 civil lawsuit against the U.S. Department of Interior and represents the latest development in the Chinook Indian Nation's ongoing battle for federal acknowledgment.
Judge Ronald Bruce Leighton, the judge presiding over the lawsuit, granted the Tribe a hearing for summary judgment motions.
The rally started at 1 p.m. and the hearing on summary judgment and a drum and prayer circle are scheduled to be held at 3 p.m.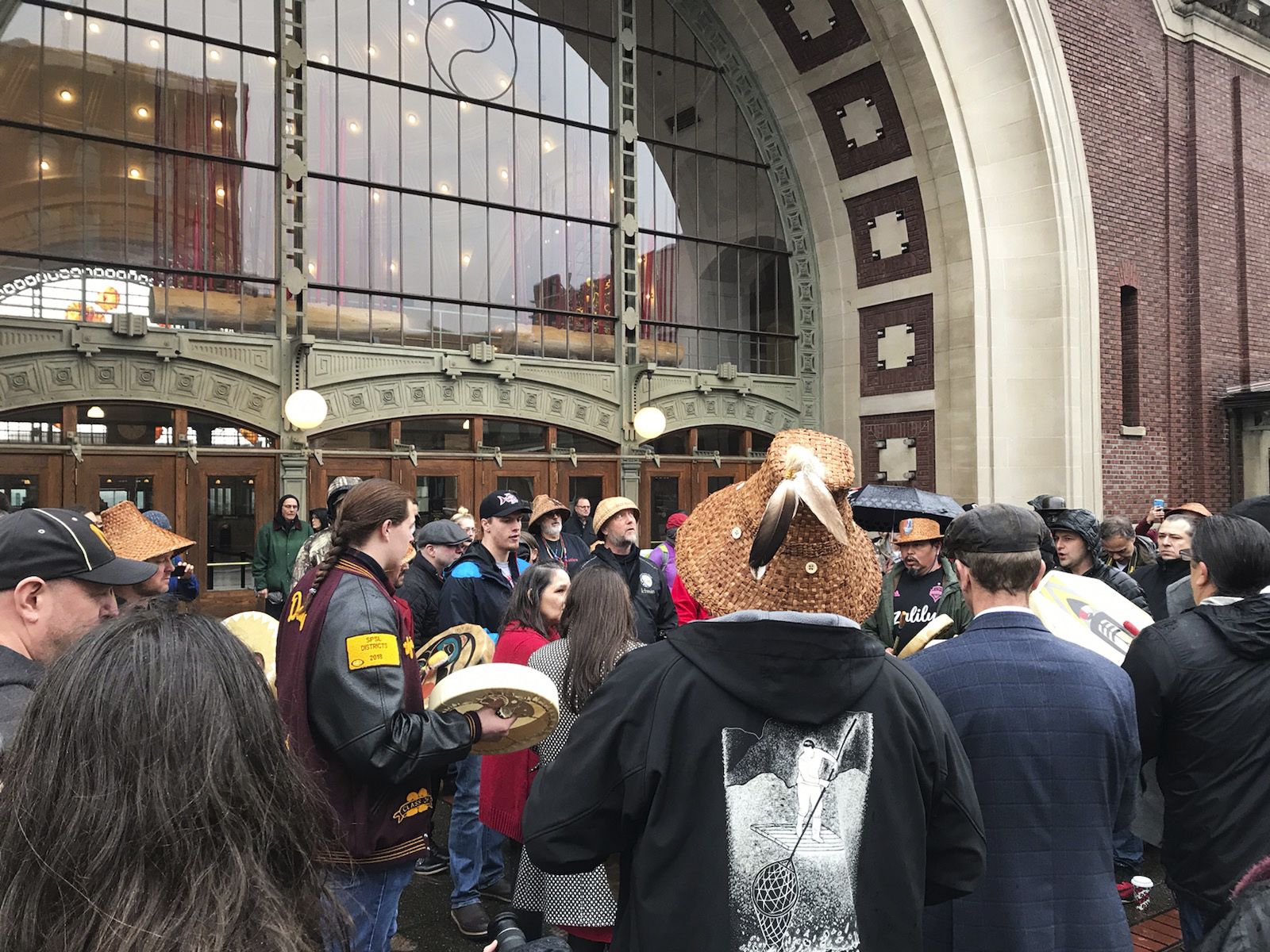 Throngs of people attended a rally on Monday, Jan. 6, in Tacoma, Wash., to support the Chinook Indian Nation's continued pursuit of federal recognition. (Contributed photo)
The hearing was to determine whether the Tribe can seek recognition from the federal government after its recognition was revoked in 2001 by the George W. Bush administration. Tribes that have applied for recognition and been denied can be prevented from re-applying.
In August 2017, the Chinook Indian Nation sued the federal government in the Ninth Circuit of the U.S. District Court for its right to re-apply as well as asking for funds guaranteed to the Tribe in 1970 that have never been paid.
On Nov. 26, the Tribe asked Leighton to rule on the case. In a post on its Facebook page, the Tribe asked people to bring drums, prayers and voices to support the Tribe's cause.
""It is extremely important that Judge Leighton sees that our case has support behind it and the decisions he makes affect people," the post said.