Culture
Reibach to be featured on Jan. 30 'Oregon Art Beat'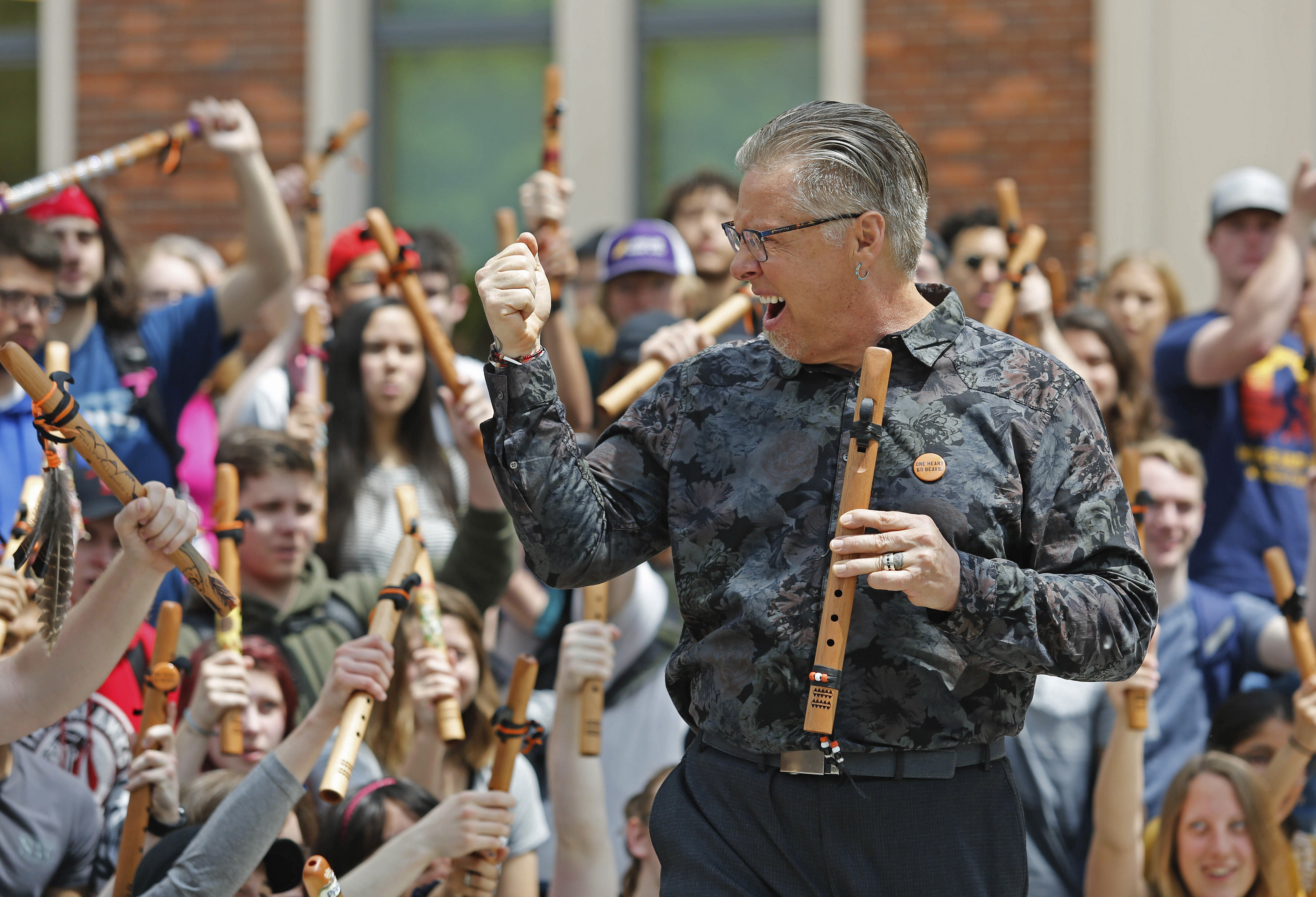 By Dean Rhodes
Smoke Signals editor
Jan Michael Looking Wolf Reibach, a Grand Ronde Tribal member of Kalapuyan descent and world-renowned Native American flutist, will be featured on Oregon Public Broadcasting's "Oregon Art Beat" at 8 p.m. Thursday, Jan. 30, and 1 a.m. Sunday, Feb. 2.
The episode is titled "Circles of Life" and profiles Looking Wolf, who is a "master of Native American flute."
Looking Wolf also recently received a Lifetime Achievement Award from One World Music Radio, the No. 1 radio station in Europe that plays instrumental music. In early September, he joined fellow honorees Medwyn Goodall, Miriam Stockley and David Lanz on the radio station's Roll of Honor.
Looking Wolf started playing Native American flute on the Grand Ronde Reservation. Over two decades, he has released 23 albums that have incorporated Native American flute across a variety of musical genres with a healing message of unity for all people.
He also has won six Native American Music Awards, including the highest honor for Artist of the Year; six Global Music Awards; an Indigenous Music Award; and received the Oregon Peace Star Award from Oregonians for Peace.
"My heart is full of gratitude for this music journey and these wonderful honors," he said. "Without my Tribe, family, flute makers and production team, none of it would be possible."
In 2018, he wrote and recorded "A Special Place" to commemorate the 150th anniversary of Oregon State University, where he teaches Native American flute in the College of Liberal Arts and facilitates an annual Native American flute circle that holds the world record for most players.
His most recent release, "Rising Moon," is a two-disc set with 28 songs. The first disc includes contemporary flute with full accompaniment while the second disc is meditative flute playing.
Looking Wolf lives in Salem with his wife, Rhonda, and also teaches the Native American flute at local workshops. He also works for his Tribe as the Lands Department manager.