Tribal Government & News
Grand Ronde seeking amendment to Reservation Act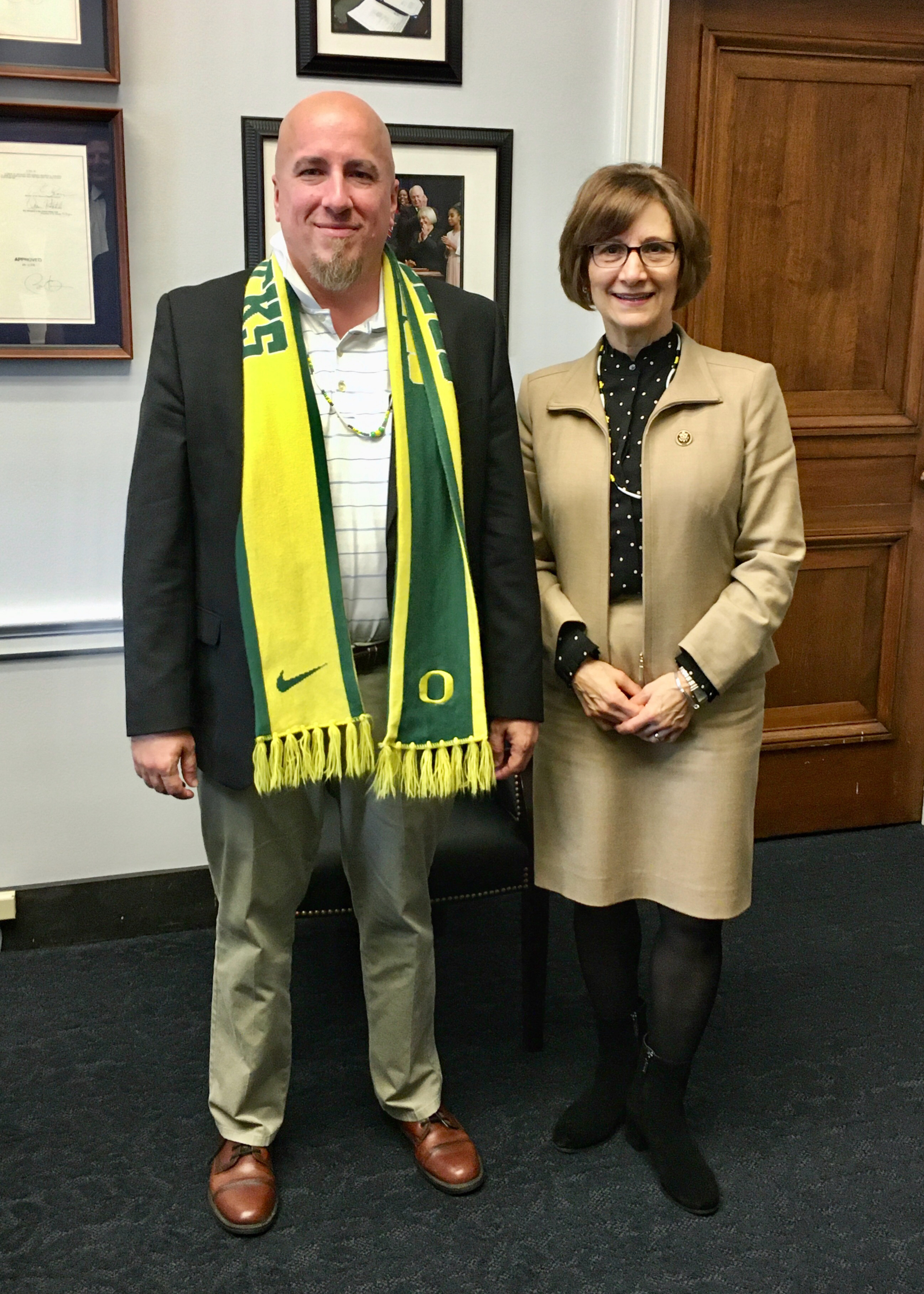 By Dean Rhodes
Smoke Signals editor
The Confederated Tribes of Grand Ronde is seeking an amendment to the 1988 Reservation Act that would allow it to bring a land claim within the state of Oregon.
A Tribal contingent of Tribal Council Vice Chair Chris Mercier, Tribal Attorney Rob Greene, Tribal Council Chief of Staff Stacia Hernandez and Summit Strategies partner Mark Dedrick visited Washington, D.C., during the week of Dec. 2-6 to lobby for the amendment.
Tribal representatives met with Reps. Suzanne Bonamici and Kurt Schrader and staff for Reps. Peter DeFazio, Greg Walden and Earl Blumenauer and Sens. Ron Wyden and Jeff Merkley.
Language in a 1994 amendment to the Reservation Act relinquished the Tribe's right to bring a land claim within the state of Oregon.
"This waiver was much broader than the parties intended at the time," said Deputy Press Secretary Sara Thompson. "The Tribe is asking the Oregon congressional delegation to consider legislation that would remedy this injustice."
In addition to meeting with the Oregon congressional delegation and its staff, the Grand Ronde representatives also met with staff associated with the House Subcommittee on Indigenous Peoples, the Senate Finance Committee, the Senate Committee on Indian Affairs and the House Committee on Natural Resources.
Thompson said the entire Oregon congressional delegation, except for Walden, is sponsoring or co-sponsoring the legislation. Walden is the only Republican in the Oregon delegation of five representatives and two senators and has already announced his intention not to seek re-election in his district that represents most of eastern and southern Oregon.
Summit Strategies is the Tribe's Washington, D.C., lobbying firm.