Tribal Government & News
Tribe receives donated restroom from botanical garden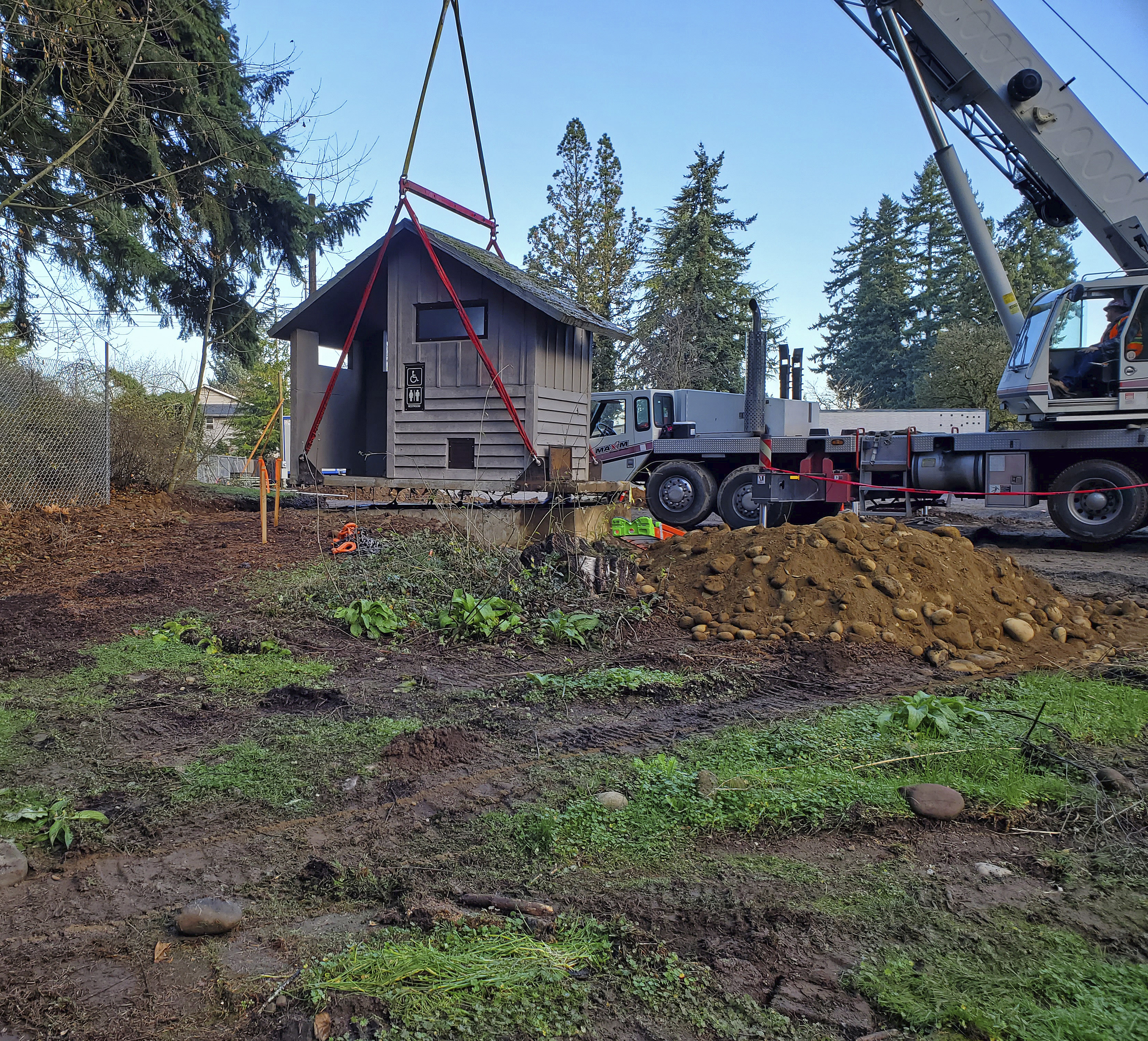 The Grand Ronde Tribe received a donated public restroom from Leach Botanical Gardens in Portland on Wednesday, Nov. 20.
Tribal member Kelly Ibabao, owner of Eugene William Construction of Salem and a subcontractor under JWF Fowler, coordinated the donation with Facilities Manager Tyson Mercier.
"The restroom is from my first public project where we were awarded the change order to reclaim with the intentions of restoration somewhere; just not demolish," Ibabao said. "My first thought was our people and the abilities to reuse."
Eugene William hired Maxim Crane for approximately $6,000 to transport the 47,000-pound load to the Tribe. Ibabao put the value of the donation at approximately $25,000.
Mercier said the donation was placed at the Tribe's equipment storage facility until staff receives direction on where to place it.
Ibabao added that he is looking for a Native American artist to paint murals on the side of two new dump trucks he will be purchasing in March.
To contact Ibabao about painting the murals, send an e-mail to kelly@ewconstructionllc.com or call 971-241-3172.