Tribal Government & News
General Council briefed on Tribal spending plan for 2020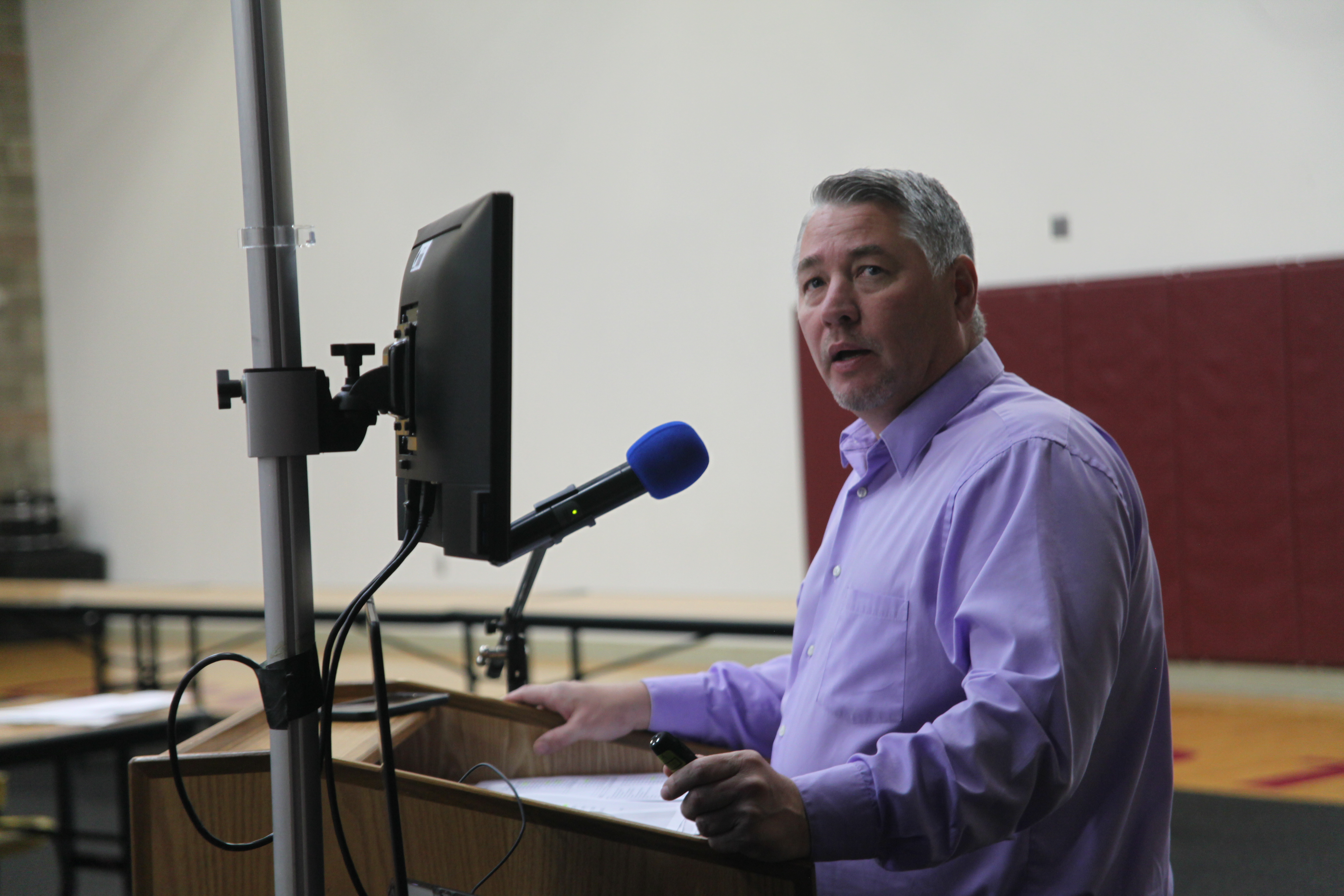 By Dean Rhodes
Smoke Signals editor
Finance Officer Chris Leno briefed Tribal members on the draft budget for 2020 during the Sunday, Nov. 3, General Council meeting held in the Tribal gym.
The meeting was held partially in executive session, which limits how much Smoke Signals can report on the details.
Before the meeting went into executive session, Leno said that one of the main reasons the 2020 budget is increasing by 16.5 percent is the more than $10 million budgeted at the Grand Ronde Health & Wellness Center for a new program that will implement medication assisted treatment for patients dependent on opioids. He also cited the new expense of rehabilitating the Blue Heron Paper Mill site in Oregon City that the Tribe purchased in August.
After Tribal Council member Jack Giffen Jr. raised concerns about live streaming the meeting because it would review confidential Tribal financial information, the membership voted to move into executive session and end the live streaming.
Leno's draft budget presentation ran 45 minutes and after lunch, which was served by Youth Council members, he fielded five questions and comments regarding next year's Tribal spending plan.
Tribal members interested in obtaining a compact disc of Leno's presentation should contact Tribal Council Chief of Staff Stacia Hernandez at stacia.martin@grandronde.org or 503-879-2304.
The November Tilixam Wawa also features a detailed look at the 2020 draft budget and adult Tribal members have until 5 p.m. Monday, Dec. 2, to submit written comments to Leno.
In other action, it was announced that the next General Council meeting will be held at 10 a.m. Sunday, Dec. 1, in the Tribal Community Center. The presentation will be from the Education Department and Education Committee.
The early start time on Dec. 1 will accommodate the Tribal Council Christmas Party, which also starts at 10 a.m. in the Tribal gym.
Val Alexander, Dan Stroebel and Shasta Simmons won the $100 door prizes and Julie Duncan, Joanna Brisbois, Tracie Meyer, Peter Grout and Kelly Lindgren won the $50 door prizes.
The portions of the meeting held outside of executive session can be viewed by visiting the Tribal government's website at www.grandronde.org and clicking on the Government tab and then Videos.