Tribal Government & News
Memorial slated for Memorial Day fixture Bud Abbott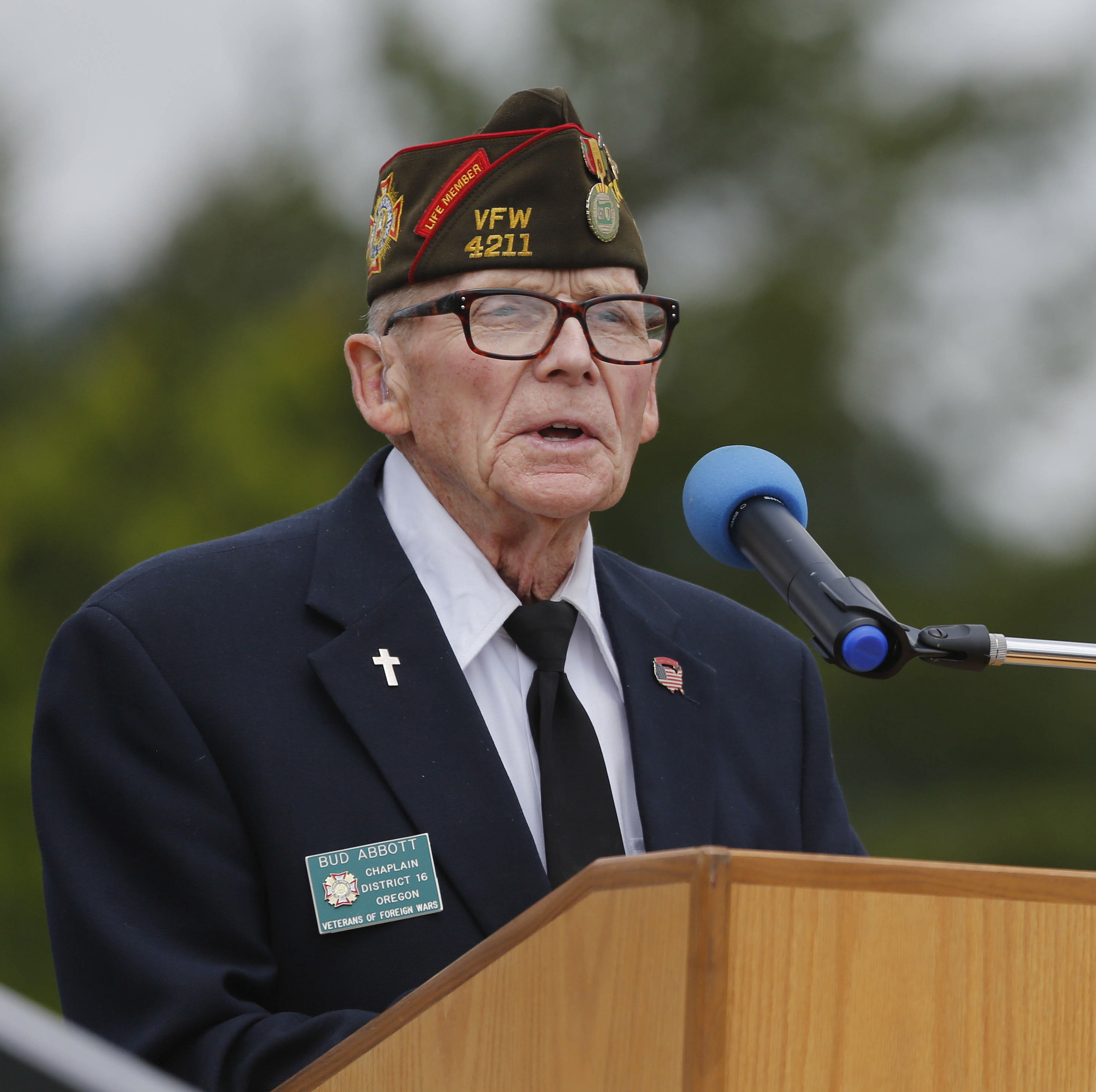 WILLAMINA – A memorial will be held at 11 a.m. Saturday, Nov. 2, for Grand Ronde Memorial Day ceremony fixture Loyd Ernest "Bud" Abbott, who walked on Oct. 9, 2019, at the age of 83.
Services will be held at the Veterans of Foreign Wars Post, 771 N.E. Main St., Willamina.
Abbott, who was a Sheridan-area resident, attended many Memorial Day ceremonies held at the West Valley Veterans Memorial where he recited the poems "Remember Me, America" and "Freedom Is Not Free" from memory.
Abbott was a veteran of the Navy and then the Air Force, retiring in 1976.
He was born on June 8, 1936, in Sheldon Township, Wis., to Verne Ralph and Ethel Irene Abbott. His family moved to Oregon in 1940 and lived hear Taft at the coast and then Fort Hill before moving to the Sheridan area.
Abbott was a longtime member of the Veterans of Foreign Wars, Disabled American Veterans, American Legion and AmVets. He served as past state commander for the VFW and as chaplain for the VFW, DAV, American Legion and AmVets for numerous years.
He was a scout master for Troop 254 for several years and an Oregon Hunter Safety instructor for 40 years.
He was preceded in death by his parents; sister, Sally; daughter, Dorothy; and son, Jim. He is survived by his wife, Barbara; children, Doris, Belinda, Brenda, Verne and John (Connie); 38 grandchildren and numerous great- and great-great-grandchildren. He also is survived by his siblings, John (Jo), Donald, Bill, Lila (Wayne), Verna and Mary (Dan).