Tribal Government & News
Tribal government debuts new website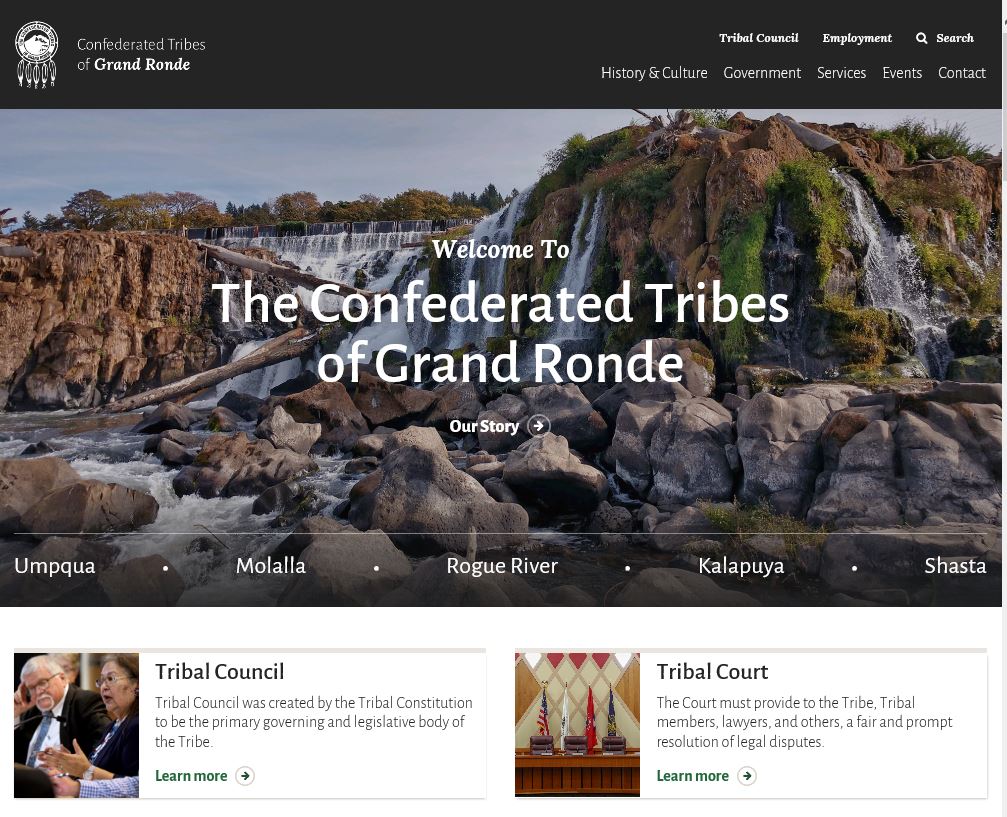 By Danielle Frost
Smoke Signals staff writer
Visitors to the Confederated Tribes of Grand Ronde's website www.grandronde.org will notice some changes.
The Tribe officially launched its newly designed site on Wednesday, July 24.
Tribal employees and Portland developer Subtext spent six months overhauling the old site, which had remained unchanged for approximately four years.
"It was time," Deputy Press Secretary Sara Thompson said. "Tribal Council felt it was necessary to give the Tribe's website a fresh look and we wanted to make it more mobile friendly."
Improvements that users can expect to see is a site that is easy to navigate on both desktop and mobile devices, includes more information about Tribal history and that offers increased opportunities to contact the Tribe through a number of different avenues.
"The new website still offers the same information while offering a more complete story of the Grand Ronde Tribe, our history and our culture," Thompson said. "It gives our website visitors opportunities to reach out to the Tribe through a number of different venues and gives us the ability to highlight more of the Tribe's great work."
A common complaint in the past was the difficulty watching Tribal Council meetings and livestream videos, especially on mobile devices. This should no longer be an issue with the more mobile-friendly edition, she said.
"The new website has a cleaner look, is more straightforward for the user and more comprehensive," Thompson said.