Tribal Government & News
Tribal Council adds 20 to Restoration Roll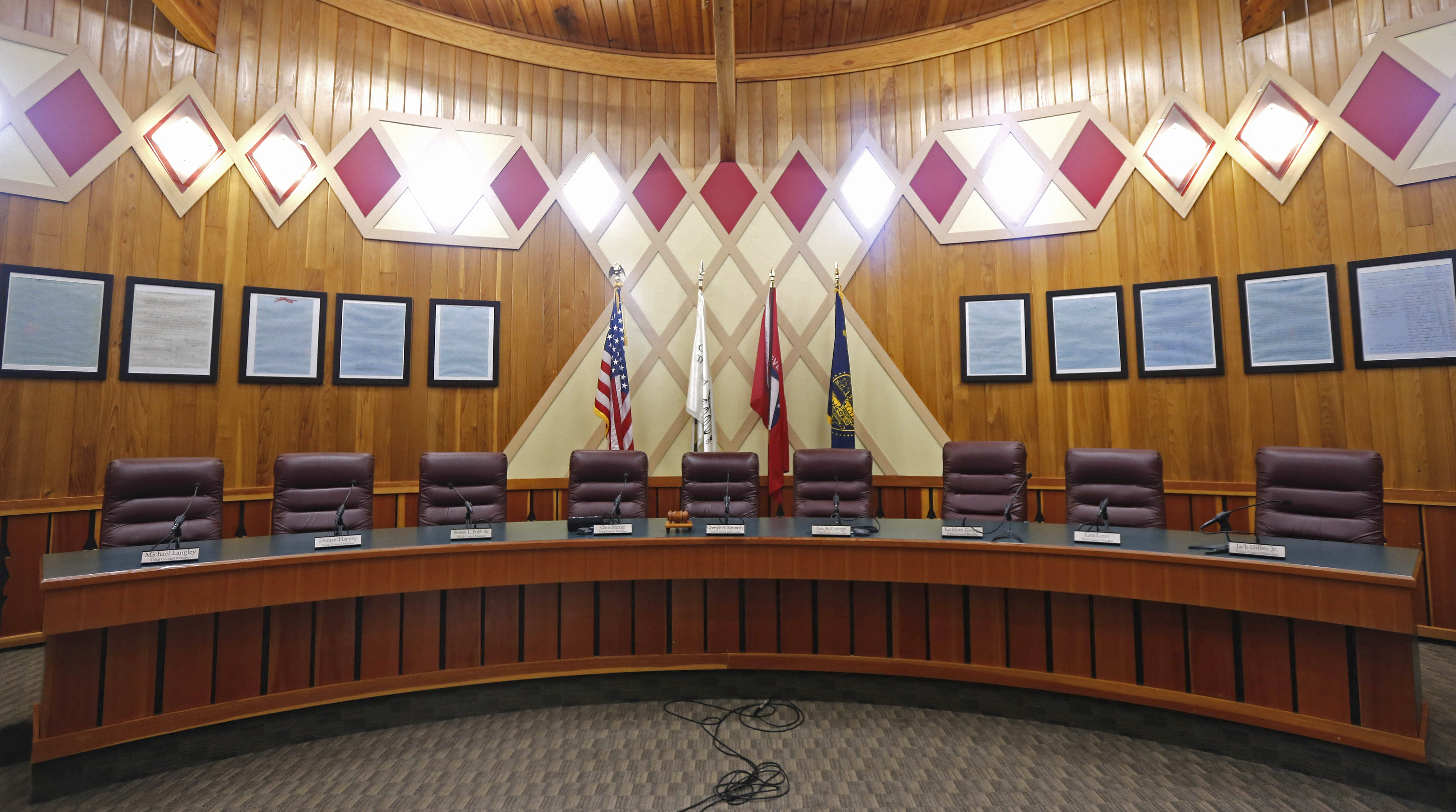 By Dean Rhodes
Smoke Signals editor
During a special meeting held Thursday, Feb. 28, Tribal Council voted to add 20 Tribal members to the Restoration Roll.
Tribal Council will now request the Secretary of the Interior approve the Restoration Roll corrections.
Tribal members added to the roll were Marcel Allen, Robert Rife, Charles Gleason Jr., Celia Randolph, Marcella Selwyn, Brian Howerton, Tracy Howerton, Cindy Larson, Trudy Sylvia, Daphne Turner, Joyce Wilson, Del Bolden, Gerard Bolden, Verle Kottke, Martha Jones, Margaret Chambers, JoBeth Harry, Patricia Uney, Jeffery Warren and Michael Warren.
Tribal Council Chairwoman Cheryle A. Kennedy, who recused herself from the process because Allen is her son, said it was a "joyous moment" for the Tribe to add Tribal members to the Restoration Roll who were entitled to be there in 1983.
In November, Tribal Council defined the word "entitled" in the Enrollment Ordinance as being alive on Aug. 13, 1954, and born to a Tribal member.
"Today we are overjoyed to bring 20 applications for Restoration Roll corrections forward," Kennedy said in a prepared statement. "We are grateful to the leadership shown by previous Tribal Councils who recognized the need for a Tribal process that could add Tribal members to the Restoration Roll. It was their foresight and commitment that put the process into place and gave us the foundation to move forward in November.
"We passed a resolution that provides clear criteria to consistently apply the phrase 'entitled to be on the membership roll of the Tribe on Aug. 13, 1954.' Many of the applications for Restoration Roll corrections that we are addressing today have been waiting for years. Today, we are able to move forward with their approval and bring closure to them and their families. This is a joyous moment for us as a Tribe. … It is a very good day."
Tribal members seeking to be added to the Restoration Roll can request an application from the Member Services Department.
The video of the entire meeting can be viewed on the Tribal government's website at www.grandronde.org by clicking on the News tab and then Videos.