Culture
Tuomi earns Ph.D. in Health Sciences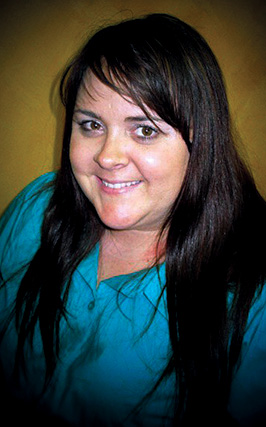 Ron and Brenda Tuomi realized from the beginning that education would be very important for their children.
As the children grew, Brenda said, "We also knew it was important that they attend schools that fit their personalities, and met their needs."
On March 9, eldest daughter Ashley, 30, became the first in the family to receive a Ph.D. Strictly speaking, it is a DHSc, Doctorate in Health Sciences from A.T. Still University's Arizona campus, with a focus on leadership and organizational behavior. She wrote her applied research project on dental anxiety among American Indians and Alaska Natives.
"It didn't matter what income or education Indians belong to," Ashley said. "All showed significant levels of anxiety about the dentist."
She started working on her doctorate in 2010, she said, and for the last two years she has been executive director of American Indian Health and Family Services in Detroit, Mich. The non-profit serves all 12 Michigan Tribes and 75 different Tribes from across the country, including members of the Grand Ronde and Siletz.
It serves more than a 1,000 clients a year, 600 families and as many as 20 clients a day. The clinic does this with a staff of 34 that is half-Native, including two half-time doctors, one Native.
Ashley oversees the operation, budgeted at $2.7 million this year.
The clinic is funded by 16 grants including approximately $1.2 million from the federal Indian Health Service. The agency is one of four organizations in Michigan awarded a $50,000 grant from the federal Centers for Medicare and Medicaid to enroll individuals and families in the Affordable Care Act. More than 600 families have been enrolled as a result of the clinic's work.
The clinic serves clients with "pretty typical" health care problems, she said. Diabetes and hypertension top the list, and in the mental health category many present with depression and substance abuse.
The clinic also offers the sweat lodge experience, cultural services and traditional healers.
Ashley said she has learned that "there are such great health disparities in the Native community." When she talks to students, she said, she emphasizes all of the opportunities for Native Americans entering the workforce.
"It's hard to get Native staff," she said.
She had a midlife crisis at a very young age, she said. When participating in Grand Ronde Royalty (for seven years winning three different crowns), she was always introduced as one of the Tribe's future doctors. Early on, she wanted to be a physician. "That didn't work out, but I ended up getting a scholarship from the Indian Health Service."
It required a two-year payback period. After two years, she said, she "fell in love" with the work. She has now been working with Indian Health Service for seven years.
"I really like the opportunity to give back to the Native community. Even though I'm not back at Grand Ronde, I get to help the Native community as a whole," she said.
She comes back to Grand Ronde for one powwow each summer, and this year she will be back as a speaker for the Tribe's graduation ceremony.
She says that Grand Ronde scholarships for all three of her degrees were among the reasons she was able to complete her education.
Her sister, Tyla, 29, another success story from the family emphasis on education, teaches sixth grade in Eugene.
"(Ashley) was always very focused about what she needed to do and how to get there, from the minute she started college," said Brenda. "I could go on bragging about her for 10 days."