Culture
Tribal Elder Diane Linton Giffen walks on at 80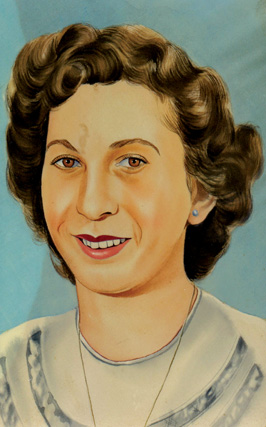 Diane Agnes Linton Giffen
April 30, 1932-July 26, 2012
Tribal Elder Diane Agnes Linton Giffen, 80, a resident of Sheridan, passed away at home on Thursday, July 26, 2012. She was born April 30, 1932, in Oceanlake, Ore., the daughter of George L. "Dewey" Linton and Geraldine M. "Toots" Mercier Linton Martin. Diane grew up in Grand Ronde and graduated from Willamina Union High School in 1949.
Edward W. "Bill" Giffen and Diane married on May 31, 1951, in Grand Ronde. During their early married years, they lived in California while Bill was in the Army; then in Klamath Falls, while Bill attended Oregon Technical Institute. For 46 years, Diane and Bill made their home in Waldport, where they owned and operated Giffen Refrigeration & Appliance and Western Auto Store.
Diane was a member of the Confederated Tribes of Grand Ronde, the Catholic Church, the Waldport Chapter of the Women of the Moose, and the Ladies Auxiliary VFW. Diane enjoyed cooking (especially desserts!), gardening, playing cards, bingo, camping, hunting and the peace of the countryside. She was happy in the company of her daughter, grandson and great-grandchildren. Diane also enjoyed spending time with her brothers and their families. She enjoyed any gathering that allowed her to visit with family, friends and to just have a good time.
Survivors include her daughter, Debbie and her husband, Lyle Marrington; a grandson, Sean O'Leary; two great-grandchildren, Nathaniel and Katelyn; her brother, Gordon "Tim" (Caroline) Linton; and brother, Tom (Debe) Linton. She also is survived by numerous nieces, nephews, cousins, family and friends. Diane was preceded in death by her husband, Bill; her parents; a sister and a grandson.
Viewing will be from 4 to 7 p.m. Thursday, Aug. 2, 2012, when a recitation of the rosary will begin in the Dallas Mortuary Tribute Center. A funeral service will begin at 11 a.m. Friday, Aug. 3, 2012, in the Grand Ronde Tribal gym. Interment will follow in the Grand Ronde Tribal Cemetery.
To leave an online condolence for the family, go to www.dallastribute.com.