Culture
Tribal Lands Manager named to prestigious federal panel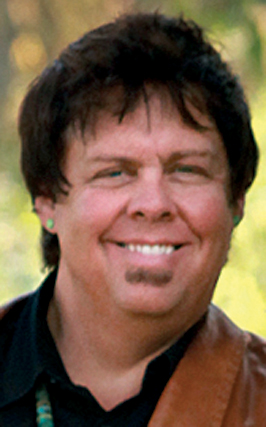 Tribal member Jan Michael Looking Wolf Reibach, who has worked as the Tribe's Lands Manager for the past 15 years, has been appointed by the Department of Interior to the Bureau of Land Management's Certified Federal Surveyor Certification Panel.
Don Buhler, chief cadastral surveyor with the bureau, said Reibach was appointed because the Grand Ronde Tribe was the first in the Pacific Northwest to begin working with the Branch of Cadastral Surveys to ensure Tribal land boundaries were accurately located and free of conflict.
"You immediately recognized the significance of the Certified Federal Survey program and the standards for Indian Trust Lands boundary evidence," Buhler said. "So it seems fitting that the Grand Ronde Tribe should continue to lead through Mr. Reibach's participation on the panel.
"(Reibach) was instrumental in the implementation of the Certified Federal Survey program as an internal required part of the fee to trust conversion process and has direct experience regarding how the program can benefit Tribal organizations."
The panel includes two members of the Certified Federal Survey program, one Tribal representative and one representative from the Bureau of Land Management, Bureau of Indian Affairs, the Office of Special Trustee for American Indians and the American Congress on Surveying and Mapping.
"It should be noted that this is a very prestigious and honorable appointment," said Certified Federal Surveyor Lee MacDonald. "Out of the entire nation, there is only one panel seat for a Tribal representative and due to Jan's expertise in federal realty, this was offered to the Confederated Tribes of Grand Ronde."
By serving on the panel, Reibach will help train, test, administer, consider and determine matters within the jurisdiction of the Certified Federal Surveyor program.
Buhler said most of the panel's business will be carried out via e-mail and conference calls, but if travel is required, the cost will be paid by the program.
Grand Ronde Tribal Chairwoman Cheryle A. Kennedy and Reibach both accepted the appointment on Feb. 21.
"The appointment relates to a process that I adopted that is partially responsible for our trust applications processing much faster," Reibach said. "According to the Department of Interior Office of the Special Trustee, the average time for an on-reservation trust application can exceed three years and we are now completing most of ours in well under a year."