Tribal Government & News
Tribal Council approves sixth supplemental budget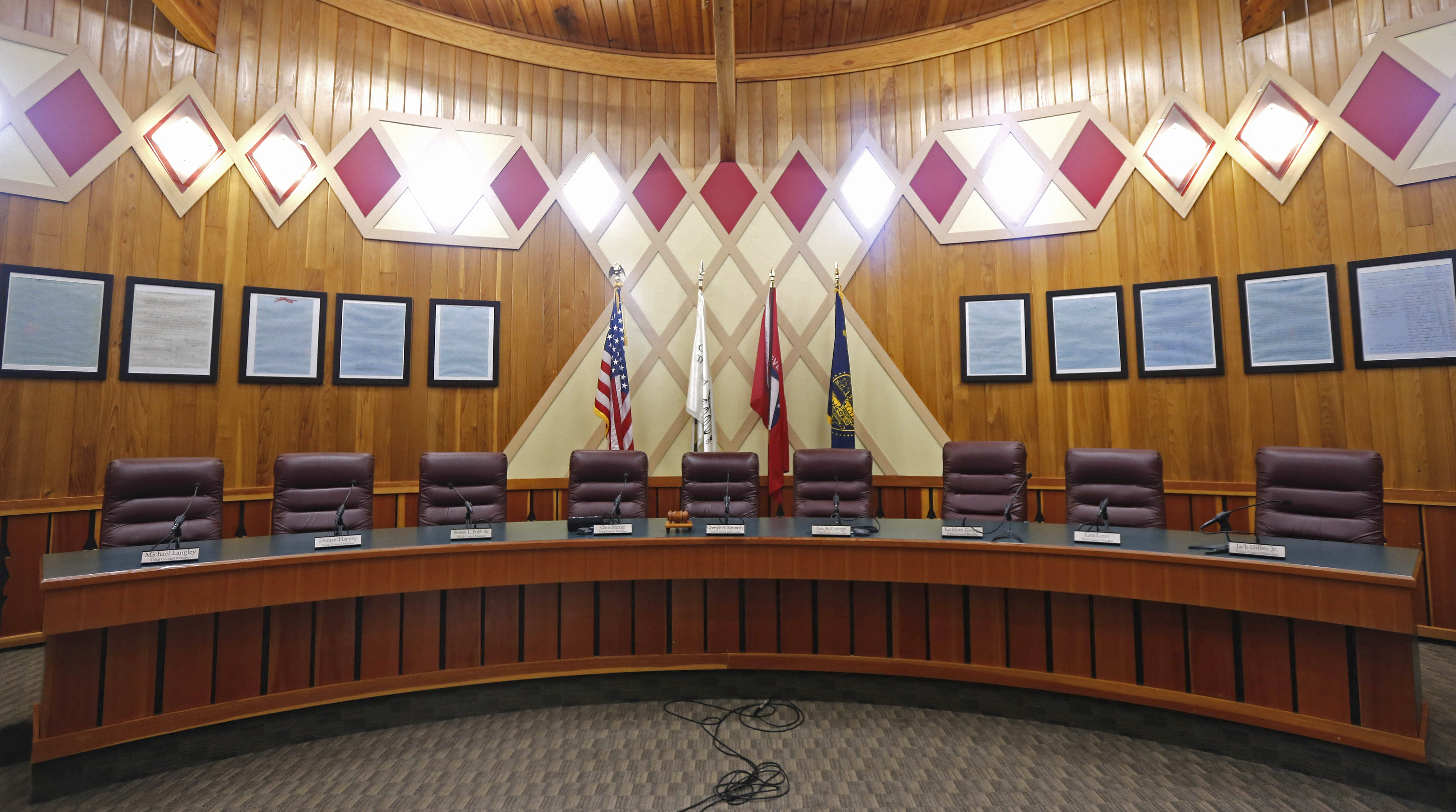 By Danielle Harrison
Smoke Signals editor
Tribal Council approved a sixth supplemental budget of $1.87 million during its Wednesday, Nov. 8, meeting to cover costs for funding the construction of five houses in the home ownership development project east of Grand Ronde Road off McPherson Road.
A lending misunderstanding affected five potential buyers, who were incorrectly notified that the Housing & Urban Development Section 184-approved lender 1st Tribal Lending would not provide loans for new construction on Grand Ronde Tribal lands despite HUD guidelines stating that new construction is eligible for the federally-backed loans.
With the Tribe approving the supplemental budget, the five homes will not be classified as "new construction" and that will streamline the lending process with 1st Tribal Lending or another approved Section 184 lender for the families seeking to own homes in the project.
The new supplemental budget, along with a $2.326 million supplemental budget approved in August, means the Tribe will own the first 20 homes being constructed by Scholten Construction.
Interim General Manager and Tribal Finance Officer Chris Leno has said that when the Tribe eventually sells the homes, the proceeds will then come back to the Tribe.
In other action, Tribal Council:
Approved a limited waiver of sovereign immunity with Apple Agreements so that the Tribe's Information Systems Department can continue to use the software to manage Apple devices for the Tribe;
Approved an application to the Institute of Museum and Library Services Native American/Native Hawaiian Museum Services grant program for $112,506 for the purchase of two visual rolling vault systems;
Approved an application to the Oregon Department of Education Integrated Community Partnerships grant program for $292,384 to provide funding for an academic coach, field trip costs and family literacy nights;
Approved appointing Tiffany Keppinger to the Education Committee with a term ending on March 31, 2025;
Approved a $1.5 million contract with Lease Crutcher Lewis for remodeling work at the Sheridan Inn, which will be converted into a residential treatment facility for Tribal members;
Declared a per capita payment distribution date of Tuesday, Dec. 12;
And approved Tribal Council member Lisa Leno as a delegate to the National Congress of American Indians, all other Tribal Council members as alternates and approved membership dues of $30,000.
To watch the entire meeting, visit the Tribal government's website at www.grandronde.org and click on the Government tab and then Videos.