Tribal Government & News
Tribal Council selects Mercier for vice chair, Cherry as secretary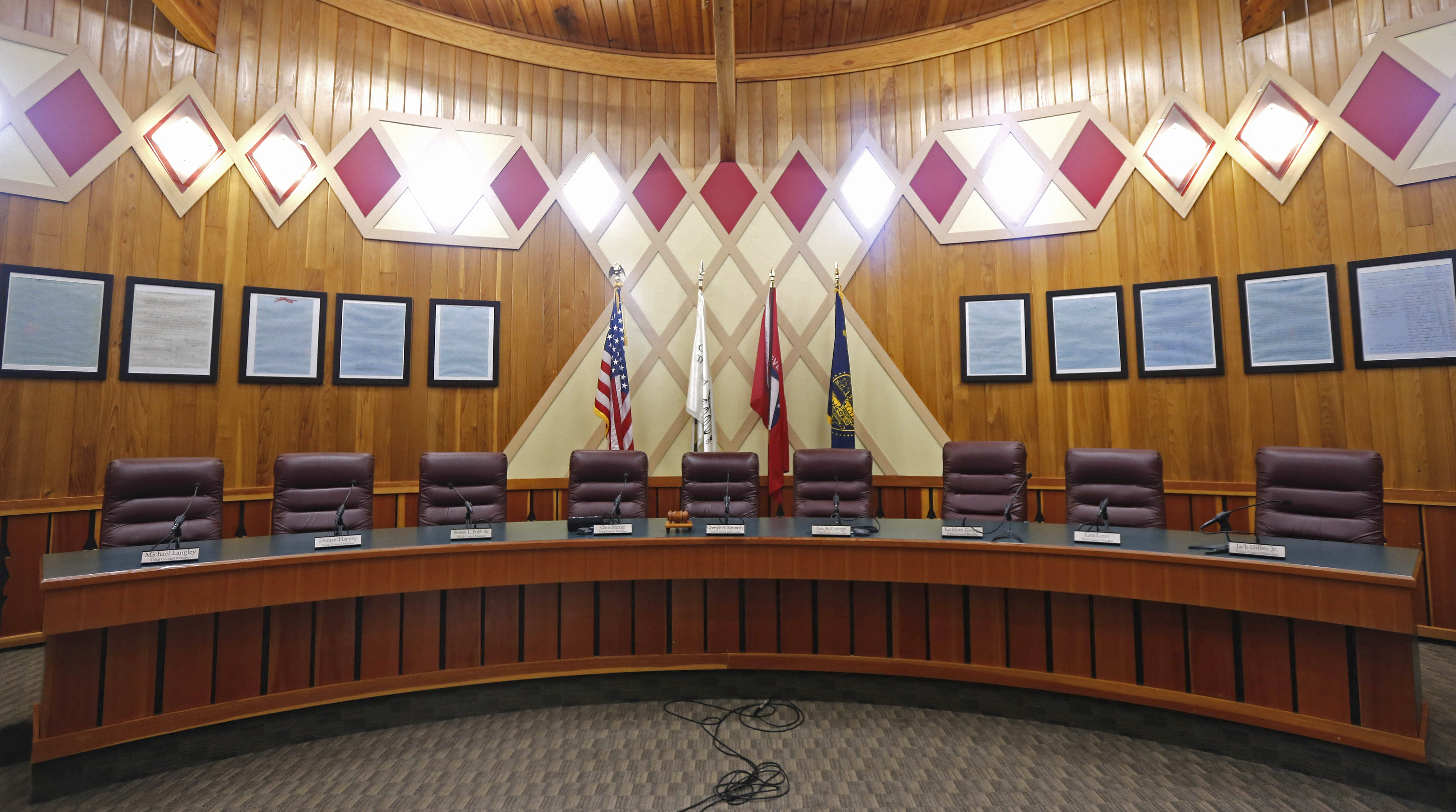 By Danielle Harrison
Smoke Signals editor
With just a week passing in between meetings, Tribal Council had a fairly light agenda on Wednesday, Sept. 13, with only three action items.
The shorter one-week period between meetings occurred because Tribal Council traditionally holds a meeting after new members are sworn into office.
Earlier in the day, incumbents Lisa Leno and Chris Mercier and first-time challenger Matthew Haller were sworn in for new three-year terms after taking the top three spots in the Sept. 9 election. Michael Langley, who served six years on Tribal Council, officially became a former Tribal Council member.
During the Tribal Council meeting, Mercier was re-appointed as vice chair and Michael Cherry was selected to serve as secretary.
In other action, Tribal Council:
Approved extending an environmental consulting services agreement for Portland Harbor cleanup efforts from one year to three years;
Approved a master services agreement between the Tribe's Human Resources Department and UKG, Inc. for software and software support;
Approved re-appointing Andy Jenness and Matthew Kirkland to three-year terms on the Spirit Mountain Gaming, Inc. Board of Directors, with terms expiring on Sept. 30, 2025.
In other business, Tribal Council approved an application for a U.S. Forest Service Siuslaw Pollinator Grant for up to $525,000 to help fund the Tribe's Native Plant Nursery expansion.
To watch the entire meeting, visit the Tribal government's website at www.grandronde.org and click on the Government tab and then Videos.